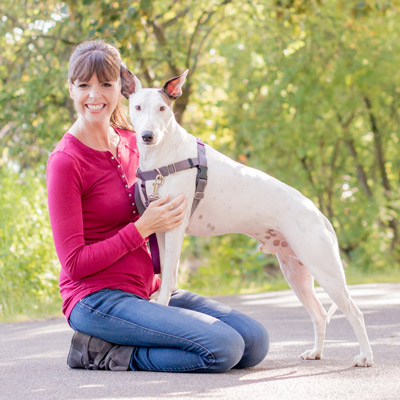 Victoria Stilwell, Founder & President
Victoria is a world-renowned dog trainer, TV personality, author and public speaker best known as the star of several international hit TV series including Greatest American Dog and It's Me or the Dog, through which she reaches audiences in over 100 countries.
Victoria founded VSA with the mission of educating, engaging and empowering new dog trainers so that together we can reach more people and their pets, spreading the benefits of positive training and improving lives for generations to come.


Faculty & Staff

VSA faculty are leaders in their fields and experts in the topics they teach. They all meet Victoria's highest standards for teaching her program and share the same positive philosophy. During two in-person Intensives, faculty will teach you via multimedia presentations, group discussions, hands-on teaching and training activities, and real-time observation exercises and field trips. During bi-weekly Cyber-classes faculty will enrich important course topics while keeping you engaged with other students and on track with your course work. Our small class sizes ensure that you'll work closely with VSA faculty.
Throughout your program of study, VSA Faculty will immerse you in topics and observation from their "lens" of experience, deepening and enhancing your understanding of the material in a way that simply doesn't happen through a distance learning course.
Irith Bloom, Faculty
Irith Bloom, CPDT-KSA, CDBC, VSPDT, KPA CTP, CBATI, certified TAGteacher, has been training animals since the 1980s, and has worked with everything from parrots and rabbits to dogs and horses – not to mention humans. A biologist by training, Irith is fascinated by the science of learning, and loves taking part in conferences and seminars. Irith has presented at a variety of venues both in the U.S. and internationally, including the VSPDT Conference, ClickerExpo, and the Association of Professional Dog Trainers' Annual Educational Conference, among others. She is a member of the dog*biz Dog Walking Academy Faculty and she has given webinars for the APDT and the Society for Veterinary Behavior Technicians. She has also written numerous articles for online outlets, and has been published in The APDT Chronicle of the Dog and Everydog.
Irith volunteers with National English Shepherd Rescue, and is on the Steering Committee of the Los Angeles County 2020 Healthy Pets Healthy Families Coalition, a One Health Initiative aimed at improving the health and well-being of people and their pets throughout Los Angeles County. Irith is the owner of The Sophisticated Dog, a pet training company based in Los Angeles, and shares her home with a rescued English Shepherd named Franklin and her husband Aaron.
Paula Bloom, Faculty
Paula Bloom is a practicing clinical psychologist, author, TEDx speaker and frequent on-air CNN contributor. She is called on by the media to offer perspective on a wide range of events and topics including national tragedies, international events and mental health topics such as happiness, resilience and relationships. Paula is the co-author of Why Does He Do That? Why Does She Do That?, has contributed articles to PBS's This Emotional Life and The Huffington Post and has been featured in Men's Health, Glamour, Cosmopolitan, Woman's Day and CNN.com. Paula is a proud pet parent of a 5-lb chihuahua-terrier mix and a 35-lb boxer puppy.
Sarah Fisher, Faculty
Sarah Fisher is a canine and equine behaviour advisor and educator. She has worked with animals for over twenty years and is the founder of Animal Centred Education. Sarah teaches Animal Centred Education (ACE) courses for trainers, groomers, veterinary nurses, physiotherapists and animal behaviour counsellors who wish to broaden their expertise by learning detailed observations combined with ACE Free Work, TTouch bodywork, and techniques inspired by animals and other professionals working in the fields of animal welfare, education and behaviour.
Sarah is experienced with a wide range of breed types and teaches staff workshops for many of the UK's animal welfare organisations including Battersea. She has also worked in Europe teaching staff workshops for shelters and has taught workshops and clinics for dog trainers and behaviourists in Holland, Greece, Switzerland, Italy, Austria, South Africa, Ireland, Cyprus, Romania and Poland.
Sarah gives presentations on a variety of topics at dog training and behaviour seminars in the UK and abroad, and is a regular speaker at the annual Dog Behaviour Conference organised by Victoria Stilwell Positively. Sarah serves on the faculty of the Victoria Stilwell Academy and also conducts behaviour assessments for private clients, animal welfare organisations, and court cases. Sarah is a published author and has participated in numerous television and radio programmes over the years including the recent Nightmare Pets SOS for BBC1.
Tia Guest, Faculty
Tia is a professional animal trainer, and a graduate of the Exotic Animal Training & Management Program at Moorpark College in California, where she gained experience training a variety of species of animals using positive reinforcement techniques. By the mid-1990s, Tia's training practice was focused primarily on dogs, enabling her to combine her love for dogs and her passion for teaching to help foster great relationships between pet owners and their dogs. She has written numerous training articles and presented to other professional trainers on topics such as teaching pet owners and positive approaches to solving common pet behavior problems. Tia believes that learning should be fun and successful not only in the short term, but empowering for the long term – providing learners with skills and confidence they will retain for a lifetime.
Tia is a Certified Professional Dog Trainer – Knowledge Assessed through the Certification Council for Professional Dog Trainers, an Associate Certified Animal Behavior Consultant with the International Association of Animal Behavior Consultants, a Karen Pryor Academy Certified Training Partner, a Level 1 TAGteacher through TAGteach International, and a Canine Good Citizen Evaluator for the American Kennel Club. Tia's own dogs compete in agility, dabble in numerous other dog sports, and offer training demonstrations and entertainment at schools and animal events.
Sarah Heath, Faculty
Sarah Heath qualified as a veterinary surgeon from Bristol University in 1988 and spent four years in a mixed general practice before setting up Behavioural Referrals Veterinary Practice in 1992. She is an honorary lecturer in Behavioural Medicine within the faculty of Veterinary Science at the University of Liverpool and responsible for the behavioural medicine curriculum for undergraduate veterinary students. In addition to her clinical and teaching work Sarah has written a number of books and regularly contributes to veterinary publications on behavioural topics. She also lectures at home and abroad on the topic of animal behaviour.
She became the first veterinary member of the Association of Pet Behaviour Counsellors in 1990. In 2001 she was awarded the Melton Award by the British Small Animal Veterinary Association (BSAVA) for meritorious contributions to small animal practice and in 2002 was awarded the Vetlink Award for outstanding service to the Veterinary Nursing Profession. She was a founding member of the BSAVA affiliated Companion Animal Behaviour Therapy Study Group and served as its secretary for 7 years. Sarah is the co-founder of the International Veterinary Behaviour Meeting which is now established as the most important international congress on Veterinary Behavioural Medicine and is held every other year. In 2002 she became a Founding Diplomate of the European College of Animal Welfare and Behavioural Medicine and served as the second President of that College from 2003 to 2008. She is a European Veterinary Specialist in Behavioural Medicine (Companion Animals). She is Immediate Past President of the European Society of Veterinary Clinical Ethology.
 Joey Iversen, Faculty
With over 18 years' experience training and showing both dogs and horses, Joey Iversen has worked with all breeds of dogs and their owners. She has taught seminars around the world, including China, Taiwan, Australia, Denmark, Tokyo, Sweden, France, Switzerland and Canada. Joey received her Certified Pet Dog Trainer title from the Certification Council for Professional Dog Trainers and is a member of the Association of Pet Dog Trainers.  She is a graduate of the Karen Pryor Academy for Animal Training and Behavior. Joey is also TAGteach Level 2 Certified.
In 2007, Joey relocated to Washington from Iowa where she developed and co-owned a successful training, daycare, agility center and boarding facility.  There, Joey developed and taught all levels of dog and puppy obedience classes, agility, CGC, Rally-O, private lessons, and behavior counseling.  She coached competitors in all canine sports and personally holds titles in Obedience, Rally-O, and Agility.
Tiffany Lovell, Operations Manager/Enrollment Coordinator
Tiffany is a Certified Professional Dog Trainer – Knowledge Assessed (CPDT-KA) through the Certification Council for Professional Dog Trainers (CCPDT) and excels in both dog training and client communication skills. Tiffany had the honor of becoming the very first graduate in the country with a specialty of Animal Assisted Interactions (AAI). Tiffany was also the top scoring graduate of the Pat Miller Peaceable Paws Level 1 Intern Academy and Level 2 Behavior Modification Academy. She is a Certified Separation Anxiety Trainer (CSAT) and co-instructor of Malena DeMartini's Separation Anxiety Certification Program.
Tiffany got her start as a professional trainer at Cold Nose College with Lisa and Brad Waggoner as her mentors. She took her dog through all of their classes, couldn't seem to leave, and the three mutually decided that she belonged there. She is a native speaker of force-free training, having never used aversive methods.
Tiffany has a special love for helping anxious and fearful dogs learn that the world around them is safe. She is expert at bridging the gap of understanding that can exist between dogs and their guardians and never tires of "light bulb moments" at both ends of the leash.
Dr. Duffy Jones, DVM
Dr. Jones is a veterinarian and the owner of Peachtree Hills Animal Hospital in Atlanta, GA. Having attended the University of Notre Dame, he received his Doctorate of Veterinary Medicine in 1999 from the Cummings School of Veterinary Medicine at Tufts University. He is currently on the Board of the Georgia Veterinary Medical Association and has recently become a WebMD Pet Health Community guest expert, and has contributed articles and podcasts for Victoria Stilwell's Positively web site.
Alynn (Aly) J. Lecznar, Curriculum Manager, Mentor Coordinator & Faculty
Aly (VSPDT, CPDT-KSA, CCFT, KPA-Graduate, FitPAWS® Master Trainer, ATD Master Trainer™) is both a certified dog trainer and master trainer of people as well! She received her Applied Biology degree from Georgia Tech, and worked in collaboration with Zoo Atlanta for her senior thesis on animal cognition. While at Tech, Aly received her Honorary Member status with the Atlanta Police Department for her work training horses at the APD Mounted Patrol Department. After years of working with horses, Aly turned her efforts towards her first love, dogs. She attended the Karen Pryor Academy for Animal Behavior and Training where she completed the Dog Training Professionals Program and became a Certified Training Partner. Upon launching her own dog training business, Aly realized that teaching behaviors is most effective when paired with a wellness program. To enhance her programs, Aly continued her education at the University of Tennessee Veterinary School to became a FitPaws® Master Trainer and Certified Canine Fitness Trainer.
Aly now works full-time with her childhood hero, Victoria Stilwell, at Victoria Stilwell Academy and the Positively brand. As the Curriculum Manager, Aly analyzes, develops, delivers, implements, and evaluates online and in-person learner-centered, performance-based experiences for aspiring professional dog trainers, pet professionals, and dog owners. She received the Master Trainer™ certification from the Association of Talent Development (ATD) for her work training people, as well as completing a certificate in Instructional Design. In her spare time, Aly enjoys canicrossing with her standard poodle, Klaus.
Jo Pay, European Coordinator & Faculty
Jo is the European Manager for Victoria Stilwell Positively Dog Training (VSPDT), the European Coordinator for Victoria Stilwell Academy, a Faculty Advisor and Mentor for Victoria Stilwell Academy students and a blogger for Positively. She is a proud member of The Pet Professional Guild, a qualified Agility Instructor, IABTC C&T  Certified and has qualified as an Associate Member of the Animal Care College. Jo is a qualified and accredited Agility and Hoopers Instructor.
Jo has completed the Higher Certificate of Cynology achieving a distinction and is now a member of the Institute of Animal Care and Education. Training and continued development is very important and with this in mind Jo is now studying for the Advanced Diploma in Canine Behaviour Management with Compass Education. Jo is also a Kennel Club Rally Obedience judge.
Alex Sessa, Faculty
Alex is the owner and lead trainer for Peach on a Leash dog training outside Atlanta, GA. Previously, Alex served as Positively's Director of Digital Content, where her job included writing and managing content for the Positively website, managing website, social media and newsletter operations, working with Victoria's VSPDT trainers, and filming and traveling with Victoria. She is also a regular contributor to the Positively Blog and the Dogington Post.
J. Nichole Smith, Faculty
J.Nichole Smith is a commercial pet photographer, marketing consultant and dog expert. In 2005 she founded dane + dane studios, a creative studio for pet businesses. In 2007 she co-founded Dog is Good, a lifestyle company for dog lovers, which is now a multi-million dollar business. In addition to championing her own brands, Nichole has spent the last decade crafting creative strategies and campaigns for the most influential individuals and brands in the pet industry, including the likes of Purina, Petco and Victoria Stilwell.
In 2012, Nichole's coffee table book, 'Puppyhood' was released to critical acclaim. In 2014 Nichole graduated with Distinction from Kingston University's MA Marketing program. In 2016, Nichole launched Working with Dog, a community based around providing petpreneuers with simple, actionable marketing strategies. Later in 2016, her book "Million Dollar Dog Brand – insights from the pet industry's most inspiring startups" will be published. Nichole also keeps busy offering marketing courses, one-to-one consulting and keynote speeches (primarily to women) on topics relating to 'marketing genius' and entrepreneurship.
Brad Waggoner, Faculty
Brad Waggoner is a Certified Professional Dog Trainer, a graduate of Karen Pryor Academy of Animal Training & Behavior (KPA) and a KPA Certified Training Partner (CTP), a dog∗tec Certified Dog Walker/Instructor, and a professional member of the Association of Professional Dog Trainers (APDT). Brad is also a Pet Tech Inc. pet First Aid and CPR instructor.
A veteran of professional dog training, Brad was awarded the prestigious B.F. Skinner scholarship to attend the Karen Pryor Academy. During his internship at Peaceable Paws, he received top honors in the practical exam, demonstrating his ability to use positive reinforcement training to get great results with dogs.
Brad keeps his knowledge and skills finely honed through classes, seminars, and workshops with such dog-training luminaries as Ian Dunbar, Kay Laurence, Patricia McConnell, Pat Miller, Kathy Sdao, Pia Silvani, Suzanne Clothier, and Ken Ramirez.
Christina Waggoner, Faculty
Christina is a graduate of the Karen Pryor Academy and a 500-hour certified yoga teacher. Christina has been quoted in Dog Fancy Magazine's Popular Dog Series "Training Secrets For Siberian Huskies", Orange Coast Magazine, Whole Dog Journal, the elephant journal, and has authored several articles for clickertraining.com. Christina has presented at Clicker Expo San Diego and Long Beach. Christina lives in Oregon with several dogs, goats, and a potbellied pig named Tofu.
Lisa Lyle Waggoner, Faculty
Lisa is a Certified Professional Dog Trainer, a Pat Miller Certified Trainer-Level 2, a Certified Separation Anxiety Trainer, a dog∗tec Certified Dog Walker/Instructor, a professional member of the Association of Professional Dog Trainers (APDT) and member of The Pet Professional Guild (PPG).
Lisa has many years of experience training dogs of all types and ages. A passionate advocate for humane, science-based dog training, Lisa has studied animal behavior and the latest training techniques throughout her career with dogs—and she devotes a minimum of 40 hours a year to continuing education. She has attended numerous workshops and seminars with leaders in the training and behavior field, for example Karen Pryor, Ian Dunbar, Patricia McConnell, Jesus Rosales-Ruiz, Pia Silvani, Karen London, Suzanne Clothier, and Ken Ramirez.
Lisa writes expert articles on dog training, is a columnist for the Cherokee Scout, a reviewer of dog training books and DVDs for The APDT Chronicle of the Dog, and a regular contributor to Whole Dog Journal. She is a frequent public speaker and conference speaker on humane education and other dog-related topics.  Lisa and her dog Willow have also earned a DockDogs National Big Air Title of Junior in the dock diving competition and a National Association of Canine Scent Work (NASCW) NW1 Title.
Van Zeiler, CEO
Van serves as the Marketing and Business Development Manager for the Victoria Stilwell Positively brand in his role as Vice President of various Victoria Stilwell entities and CEO of the Victoria Stilwell Academy. Formerly a successful actor, Van oversees the ongoing development of the Victoria Stilwell brand across many platforms including products, licensing, digital, television and video.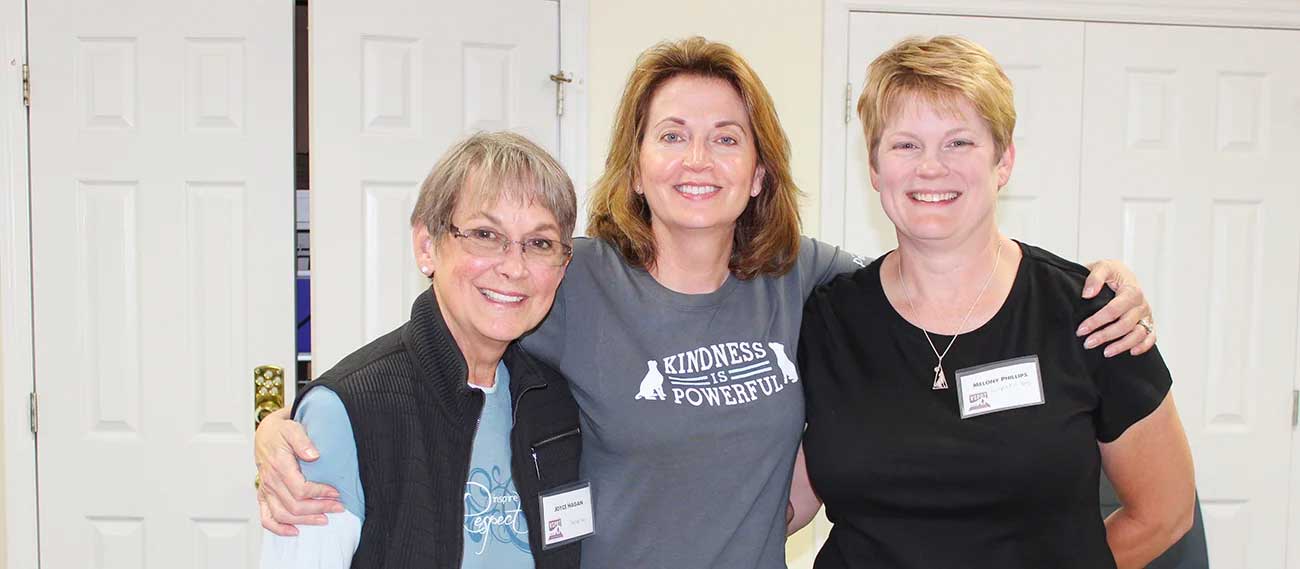 Faculty Advisors
Every VSA Dog Trainer Course student (whether enrolled in the online-only or the in-person track) is provided a dedicated personal Faculty Advisor to help guide the student through the course throughout the entire learning experience.
VSA Faculty Advisors represent the core ideals, knowledge and experience levels associated with Positively and the VSA mission, and they are all professional dog trainers who are fully committed to helping to mold and assist the next generation of elite professional dog trainers.
Faculty Advisors are your personal access point to VSA's comprehensive curriculum, and throughout the entire course, your Faculty Advisor will:
meet with you weekly via live videoconference during scheduled Office Hours
provide assistance with any areas of the curriculum you may find particularly challenging
assess your dog training skills through live or pre-recorded dog training skills assessments
unlock additional components of your curriculum as you progress through the course
serve as a personalized support system at all times
All VSA Faculty Advisors are well-versed in what and how VSA teaches aspiring dog trainers, so each student benefits from developing a working relationship with a powerhouse dog trainer while also maintaining comparable learning experiences no matter where in the world you are.
Mentors
In-person track Dog Trainer Course students are assigned a VSA mentor for the field module portions of the course. VSA mentors are professional trainers who share the skills and knowledge they have gained through years of experience by providing access to real-world learning experiences as you learn and transition to a new career in dog training. You will benefit from your mentor's feedback and the positive challenges provided to facilitate your professional growth.
You'll experience first-hand how a professional trainer:
communicates with his or her clients from the point of first contact through completion of the training program
develops positive and cooperative relationships with clients
handles real world challenges with both humans and dogs
facilitates the human-animal bond and promotes positive training
runs their business including promoting and selling their services, scheduling, contracts, and more.
All VSA mentors remain in close contact with the VSA team, so no matter where you live and work, your valuable time with your mentor provides an important opportunity to watch a real-world professional dog trainer in action.
Advisory Board
We are proud and honored to have these thought and industry leaders serve on VSA's Advisory Board. Each member brings a wealth of experience, unparalleled expertise, and an innovative take on the field of animal training and behavior.
Click the images below to learn more about each Advisory Board member, or click here to see them all.