Victoria Stilwell Academy's mission is to: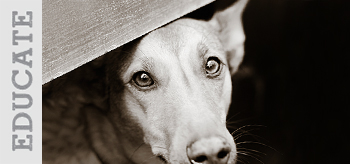 EDUCATE
Provide people with the highest quality of learning in the dog training profession while promoting positive training as the standard.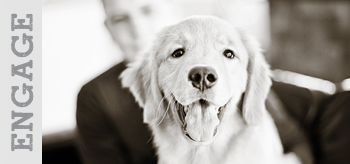 ENGAGE
Facilitate human/pet relationships that are based on mutual trust and understanding while encouraging ongoing advancement through collaboration and learning.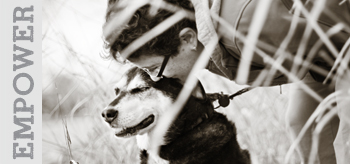 EMPOWER
Equip trainers with the know-how to develop a thriving positive dog training business while creating generations of the highest quality positive dog trainers.
I believe that if we are able to educate, engage, and empower people, we can succeed in our mission of changing dogs' lives positively while creating new generations of world-class positive dog trainers. I hope you will join us and make your passion a reality.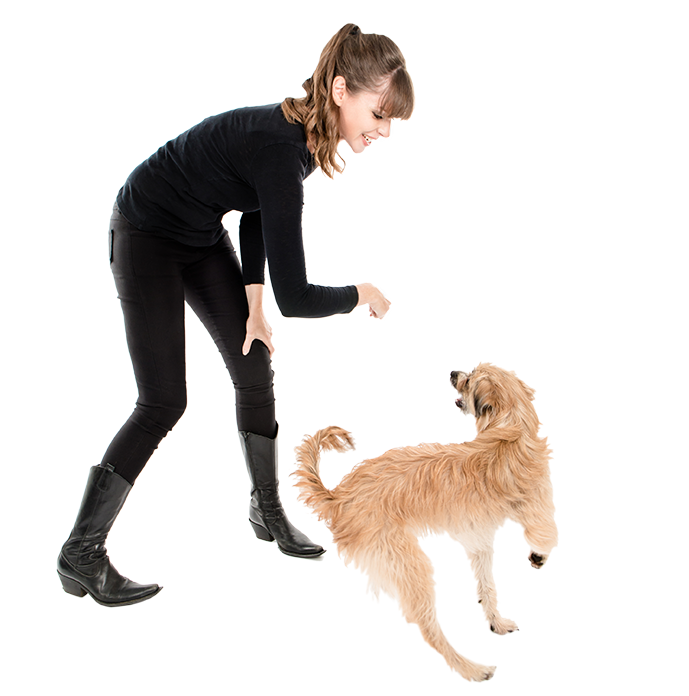 Our Educational Philosophy
We believe that in order to become a good dog trainer, you can't just work with dogs. You must also be great with people. VSA is dedicated to using innovative learning models focused on interdisciplinary techniques to educate aspiring dog trainers to do three things:
Train dogs using positive reinforcement
Communicate effectively with people
Create and manage a successful and profitable business
While we believe it is important for our students to be aware of and understand all arguments regarding dog training and behavior, we are committed to ensuring that our graduates employ and endorse only positive training and avoid the use of pain, fear, and intimidation in all practices.
The Academy's goal is to be the definitive leader in dog trainer education, promoting positive healthy relationships between pets and their people while empowering you with the knowledge, tools, and confidence to create a thriving and successful revenue-producing career to help shape the future of dog training… positively.


'Positive Training' is not a scientific term.
It's what Victoria calls a combination of philosophies, methods, and understandings which collectively define a progressive, science-based approach to dog training.
There's a great deal of ambiguity and misunderstanding regarding positive training, which results in confusion among pet owners, training professionals and the general public.
As a dog trainer you are an advocate for dogs. By training and teaching positively, you are in a position that directly impacts for the better the lives of dogs. You facilitate a partnership between people and their dogs so that dogs can live a happy and fulfilled life that is free from pain and fear.
The 4 pillars of Positive Training:
Use Positive Reinforcement
Avoid use of intimidation, physical punishment and fear
Understand misconceptions about dominance theory
Learn about the canine experience from the dog's POV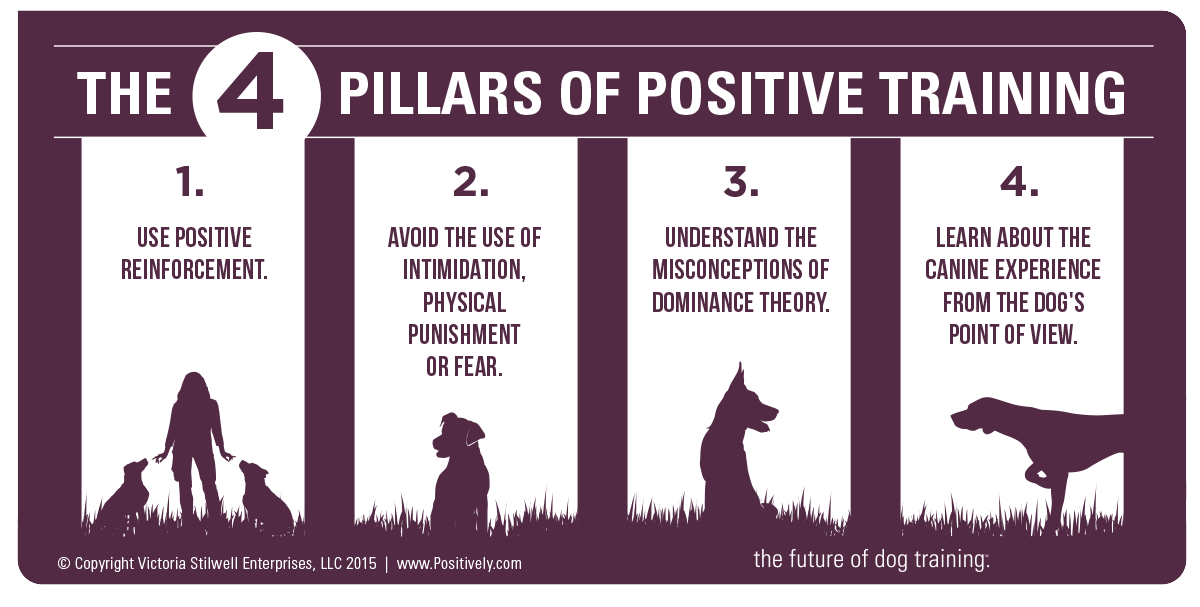 THE JOURNEY to the VICTORIA STILWELL ACADEMY
Victoria's long-running show
It's Me or the Dog
made great strides in spreading the benefits of positive training to the pet-owning public. On every show we witnessed dogs engaged and having fun with training, while pet owners gleamed with happiness at the amazing relationship and trust they've developed with their dog through positive training. Pet owners began to contact Victoria to help them train their own dog. We knew we had to find a way to keep that momentum going, so that pet owners and dogs everywhere can enjoy positive training's benefits.
In 2010, we created Victoria Stilwell Positively Dog Training (VSPDT), creating a global network of professional dog trainers that are dedicated to positive reinforcement based training and teaching. This network of VSPDT trainers enabled us to help more pet owners and their dogs, on a global level, than ever before. The forward momentum continued!
Due to the exposure and success of the VSPDT program we started receiving inquiries from people who aspired to become professional dog trainers, so we started planning the Victoria Stilwell Academy for Dog Training & Behavior, or VSA for short. We spent the next two years meeting with experts on training, teaching, and business, gathered information and ideas so that we could produce a comprehensive educational program, one that includes all the aspects a dog trainer needs to know to have a successful positive dog training business.
Our flagship Dog Trainer Course was formed to provide aspiring dog trainers with the education and hands-on experience to get out there and make a difference in the lives of dogs and people and strengthen our mission of spreading the benefits of positive training.