Become a Certified Dog Trainer
Have you dreamed of working with dogs and becoming a dog trainer?

The Victoria Stilwell Academy's mission is to help you achieve your goal of working with dogs professionally and to give you the skills, knowledge and confidence to launch your own successful, fulfilling career as a certified dog trainer.
VSA's learner-centered, performance-based Dog Trainer Courses are the most comprehensive, engaging and results-driven learning experiences available for aspiring dog trainers around the world. By harnessing the power of the latest methods and philosophies available from modern adult learning principles and combining them with a rich, science-based curriculum taught by our world-renowned faculty, VSA delivers an unparalleled student experience.
The Dog Trainer Course curriculum and design exceeds the minimum requirements suggested by leading certifying entities such as the Certification Council for Professional Dog Trainers (CCPDT) and the International Association of Animal Behavior Consultants (IAABC), and is overseen by an esteemed panel of internationally respected VSA Advisory Board Members. VSA is a state-licensed and authorized qualified educational institution under the Nonpublic Postsecondary Education Institutions Act of 1990.
Certified Dog Trainer Education
Don't like sitting and reading static Powerpoint slides on your own for hours? Tired of watching grainy old dog training videos repurposed to try and describe what you should be doing with your dog? Ready for more than just entry level fun and games-style training?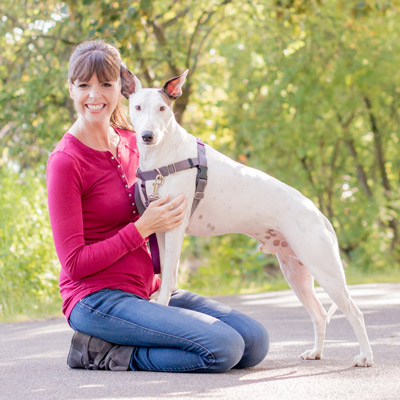 VSA's powerful hybrid course experience is designed to match your learning style by utilizing the following diverse methods*:
Dynamic HD video-based, instructor-led self-paced online lessons
Weekly online meetings with your own dedicated personal Faculty Advisor
Skills and knowledge assessments throughout the learning experience
Private 'study group' online community
Live webinar-style Cyber Classes with fellow classmates and VSA faculty
Hands-on experience training dogs under faculty supervision
In-person project-based learning intensives
Downloadable learning guides and resources
Regular engagement activities and DIY assignments
Local professional mentor shadowing opportunities
All of VSA's online course content is delivered via its state-of-the-art e-learning Student Learning Center and features 100% instructor-led, video-based, narrated lesson material accompanied by rich learning guides to help you absorb, digest and apply the curriculum effectively when working with dog training clients professionally.
Click here to test-drive the Student Learning Center with a free starter course.
Advanced Dog Trainer Course Curricula
Ready to learn more than just one way to train dogs? Interested in teaching more than just 'sit, stay and come'?
VSA's Dog Trainer Course features a curriculum and employ learning techniques that holistically create well-rounded dog training professionals capable of delivering advanced-level dog training and behavior services in the widest variety of environments and situations.
Click here to download VSA's Dog Trainer Course syllabus.

VSA's three-tiered approach to dog trainer education focuses on the following core educational pillars:
Training Dogs
Teaching People
Business Marketing & Branding
Students benefit from lessons ranging from basic understanding of dog body language, cognition, learning theory, enrichment, management and basic manners development to advanced behavior modification including solving behavior problems, aggression, reactivity, anxiety and fear-based behaviors. Instead of being limited to one training method (clicker training, lure-reward, etc), VSA gives students the knowledge and skill to assemble a comprehensive 'trainer tool kit' as well as the confidence to be able to clearly explain to clients why positive training is the only recommended philosophy when using these various tools.
VSA's faculty includes human clinical psychologists who cover topics ranging from changing human behavior, burnout prevention, human communication, debate skills, and more. Also featured are VSA's unique lessons on effective 'why-based' business marketing, branding and management – a powerful approach designed to help even the most PR-averse dog trainers find ways to help their businesses grow and thrive.
VSA graduates receive certificates designating them as VSA-Certified Dog Trainers (VSA-CDT), Continuing Education Units (CEUs or CPDs) from certifying organizations such as the International Association of Animal Behavior Consultants, marketing and business startup materials (including group class curricula, private training handouts, communication templates and more), and are listed on the VSA website's trainer search feature. Read more about certification in the dog training industry here.
*Specific learning models available vary depending on which Dog Trainer Course version you are enrolled in.