VSA: The Ultimate Learning Experience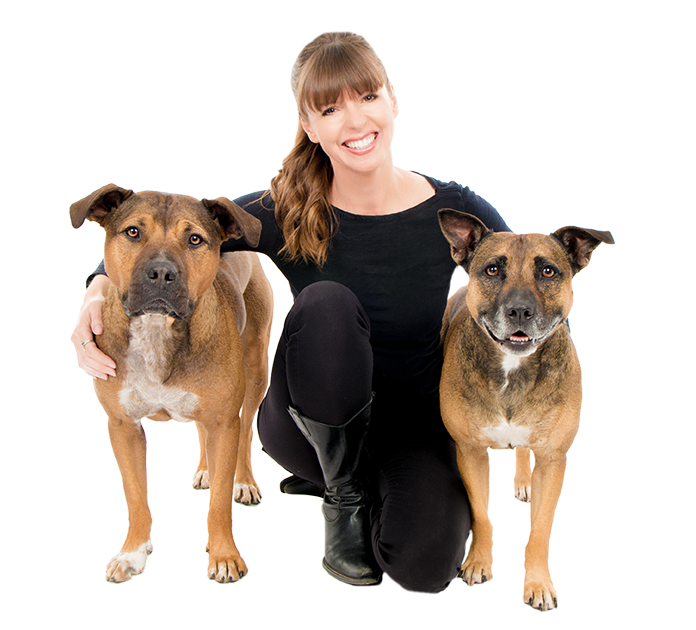 The Future of Dog Training.
Founded, developed and taught by world-renowned TV dog trainer Victoria Stilwell (from It's Me or the Dog), the Victoria Stilwell Academy for Dog Training & Behavior is the premier choice in dog trainer education.
The Academy's goal is to educate, engage, and empower aspiring dog training professionals to change the lives of people and dogs through positive training.
This is where you come in.
By ensuring that you receive a comprehensive education in the growing field of dog training & behavior, VSA will prepare you to get out there, start your own business and make a difference in the lives of dogs and their humans.
Chase Your Dreams.
Choosing a career as a dog training professional can be one of the most enriching and rewarding decisions of your life. Many (including Victoria herself) come to the dog training profession as a second (or third) career, while others make the jump at an early age. The Victoria Stilwell Academy is designed to cater both to young professionals as well as seasoned pros making the switch from other industries.
If I could give an aspiring dog trainer one piece of advice, it would be start your career with a good education, and never stop learning!
There are more career opportunities available for dog trainers than ever before:
Start your own dog training business – Enjoy the flexibility and freedom of being your own boss.
Train in a shelter, rescue, veterinary office, dog daycare or boarding facility
Work with an existing dog training organization
Become a service dog trainer
Many people dream about following their passion and launching a career working with dogs. Whether you're interested in starting a new career or changing careers, now is the perfect time to stop dreaming and start training!
For me the most fulfilling part of being a positive trainer is that every day is different. I love the variety of situations I work with. I truly enjoy the human aspect of dog training as well. For me, variety in my everyday professional life has a big impact on my fulfillment with my career. Comprehensive Curriculum
VSA provides its students with the ultimate dog trainer education and prepares them to launch careers as professional dog trainers. Designed by Victoria and her team, the curriculum of the flagship Dog Trainer Course covers the historical, scientific, and real-world practicalities of the dog training profession, based around three central areas of focus:
FOCUS #1
The skills and hands-on experience you need to train dogs with positive techniques.
FOCUS #2
The professionalism, empathy, and confidence you need to teach your human clients.
FOCUS #3
The know-how and tools you'll need to operate a thriving, positive dog training business.
This past year was my first full year of doing only my [dog training] business, and I made more money than I did from any of my other "careers." I'm so lucky to be able to do what I love for a living.

Innovative Learning Models.
We learn in many different ways, and VSA is designed to deliver an effective learning experience through the use of multiple, varied learning models.
Central to the VSA learning environment is a commitment to hands-on learning and real-world experience – you don't just read about a topic, or watch a presentation or online lesson; you actually experience it by seeing and doing. This is where it all comes together and lifelong learning occurs, where you will be able to draw on your knowledge and skills and put them into practice teaching and training pet owners.
Multi-faceted learning modules include:
In-person Intensives
Presentation, hands-on, field trips, activities
Mentor-Led Field Modules
Observing, assisting, training, teaching
Online lessons
Enriching topics through convenient online study
Cyber classes
Engaging in topics with faculty and classmates in real-time online meet-ups
VSA's programs are fast and convenient.
There's no need to relocate for a great education.
In just six-months you'll travel just two times for the Intensives and work close to home with your mentor in the meantime, or enroll in VSA's Online Dog Trainer Course to learn 100% from home with a dedicated Faculty Advisor.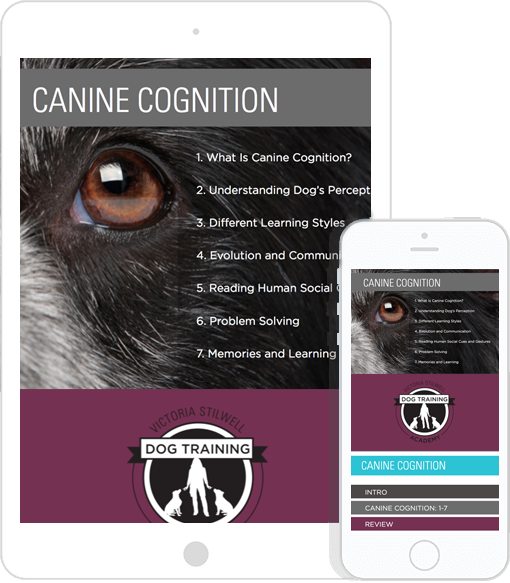 Throughout your studies you'll work with VSA's world-class faculty and your professional mentor. or your own dedicated Faculty Advisor The feedback and support they provide enable you to gain experience and confidence.
Try VSA's Free Starter Course
Try before you buy with a free test-drive of the VSA Student Learning Center by enrolling in the free Starter Course: Building Your Dog's Confidence.
ENROLL NOW
Get started with your career as a dog trainer alongside Victoria and her team.