What Our Students Are Saying


Listen to Our Students
We're very proud to have the most dynamic, passionate and well-versed students choose VSA for their dog trainer education. By ensuring that our student/teacher ratio remains low and providing extensive one-on-one education not only via our industry-leading mentor program, but also during each course's in-person intensives, we maintain a uniform learning experience among all students. This is a vital component of what makes a VSA education unique among dog trainer schools. But don't just take our word for it! See what our students have to say about their VSA experience…
All in all, when asked by my colleagues if this is worth it, my answer has been "Absolutely!" If you are interested in expanding your understanding of how a dog thinks, this course is for you. If you are interested in how you can help your clients have a better relationship with their dog, this course is for you. If you are interested in making it a better world for our pet dogs, this course is for you! This course is more than learning how to be a dog trainer, it's about learning how to be an ambassador for better dog/human relationships.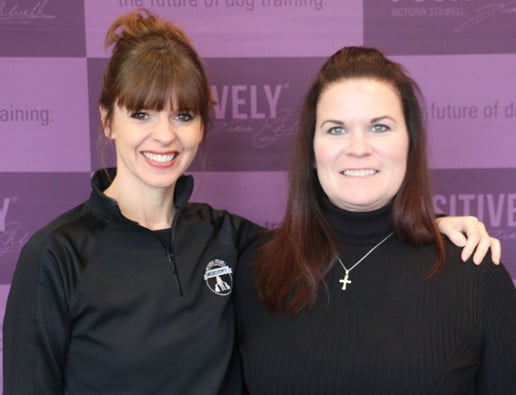 I would have no hesitation in recommending this course to other prospective students. The course structure covers everything you need to start on your career as a dog trainer: an in depth, well thought-out curriculum, with a mentorship programme, and huge support by VSA. Being taught by Victoria herself and her faculty is the most amazing thing. Every aspect of the learning experience is set up with the students in mind. I never once felt uncomfortable or uneasy to ask questions. I feel I have really achieved a high level of training. If anyone is thinking of doing this course I would say DO IT, you won't regret it! The only negative is that it comes to an end, but then you still have the VSA support afterwards. Loved every minute.
I run a pet sitting company in Tampa… and I wanted to add dog training services to our program. This course will exceed your expectations just one week into it. If you're looking at programs out there like I did –  I did a good amount of research before I attended – look no further. This is the way to go. This program is far more than I expected – well worth the investment. I expect that it will blow up my business.
Coming from an Instructional Design background I can confirm this fits each requirement to make an excellent course. It has provided me with the confidence and knowledge to ensure I do no harm. It has provided me with a community of like-minded individuals who guide each other. The dog training elements are so useful and the faculty coach you through any issues like timing or hand fumbling! Invaluable. The overall experience is amazing and is led by amazing inspirational people.
Particularly coming in as a complete beginner, VSA's Dog Trainer Course gave me such a well-rounded and complete training in the foundations of positive dog training that I now feel confident that I can start my business with the best possible foundations – including as it did relevant theory and practical elements as well as business and self-care.
The course content is second to none and unique in the UK market. Bravo Victoria, all the faculty team, organisers and mentors. Thanks so much for imparting such a wealth of knowledge empowering us to only teach positively.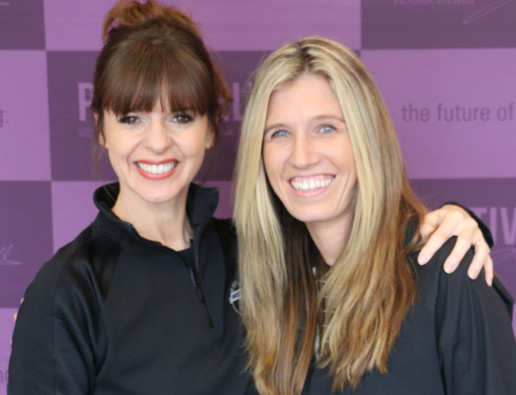 I'm currently a student from Australia. This course is incredible and the travel to the intensives has been well worth every dollar. The phenomenal teaching, curriculum and hands on experience with the dogs has been wonderful and so educational. The support Victoria and the staff provide is amazing. The home portion of the course is extremely engaging as well, and I have felt no disadvantage at all being far away. They pair you with a mentor local to your area, which is great! I would highly recommend this course to any international student (or any local students)!
Absolutely 100% DO IT. The course is far and away the best value for time and money of any dog trainer course I have seen. The content of the curriculum and the standard of teaching is second to none. I was lucky enough to meet a group of incredible people who have become family and to finish the course feeling like I really have accomplished something that matters so much to me and that will change my life, even though that probably sounds corny.
I am a science teacher from way back, and I cannot say enough about the cleanliness, of the curriculum. It was on-target, it was on time, and it was not filled with frivolous information. Can't say enough about it – absolutely wonderful curriculum.
I love the passion that went into creating this course, the top-notch caliber and diversity of instructors and their holistic approach to training dogs. The field trip to the vet school was an absolute highlight. The speakers were brilliant, the practical demonstrations invaluable. I left determined to practice and introduce techniques for medical handling into my work. Really a great day.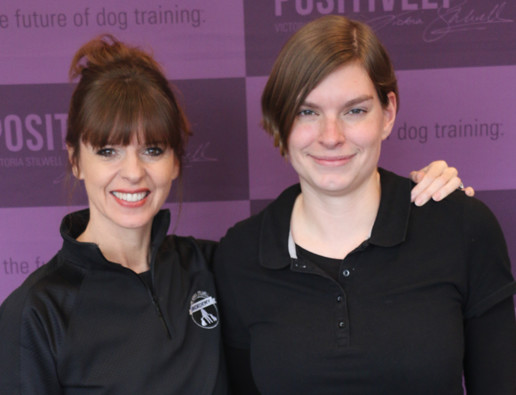 Best experience I could have imagined! I already feel I got my tuition's worth from this week's Primer Intensive alone. Thank you so much for such a POSITIVE experience!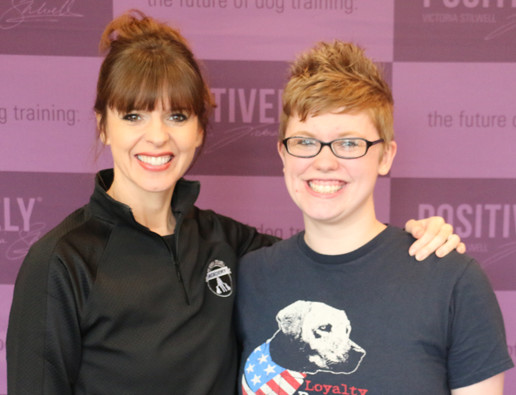 It was amazing! I loved being around other dog people and discussing our dog stories. Victoria was down-to-earth and just as amazing as I had imagined. The faculty were very knowledgeable and patient as they took questions and spent time with us during lunch breaks, and I look forward to hearing more from all of my teachers!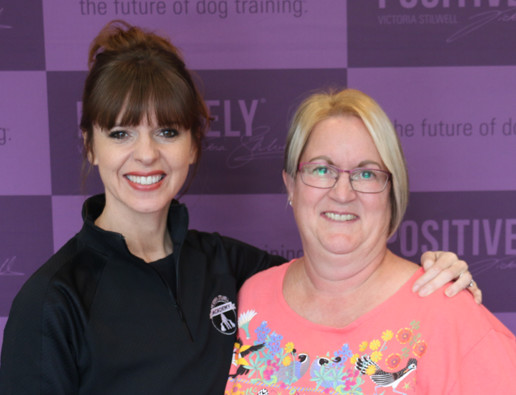 The whole intensive was well organized and thought out and the entire staff is extremely knowledgeable, supportive, and personable. What an honor and privilege it is to be training with this academy.
The ultimate experience, Victoria Stilwell and her team of experts are all absolutely brilliant. Very informative and inspiring.
It was amazing – it exceeded my expectations. We learned topics like canine behavior & communication, the history of dog training, positive training methods and so much more.
Victoria Stilwell Academy is by far the most extensive program for anyone considering a career in dog training and behavior. The combination of the science & theoretical education combined with the very thorough hands on work with experienced trainers while working with dogs fully prepares trainers from all levels to be the best possible trainer & resource to their clients. I am confident in my abilities to help dog owners build the positive bond between themselves and their dog through what I have learned as a student of VSA.
See more testimonials and lesson excerpts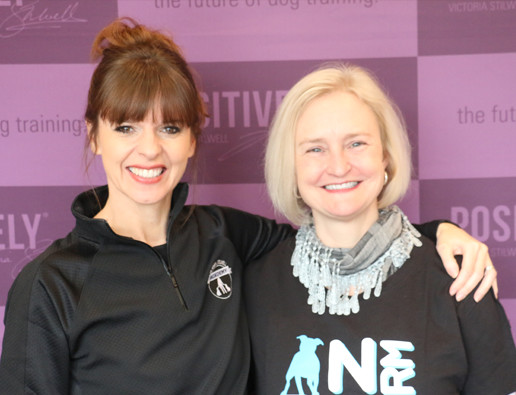 I found the Intensive to be just that – complete immersion in the science of dog behavior with a powerful, research-driven argument in favor of positive, rewards-based training.

We were surprised and delighted that Victoria was present from the outset of the Intensive, and was intimately involved in the coursework throughout the entire Intensive. It was quite obvious that a great deal of thought and work went into preparation of the curriculum, and the quality was fantastic, as were all the lecturers.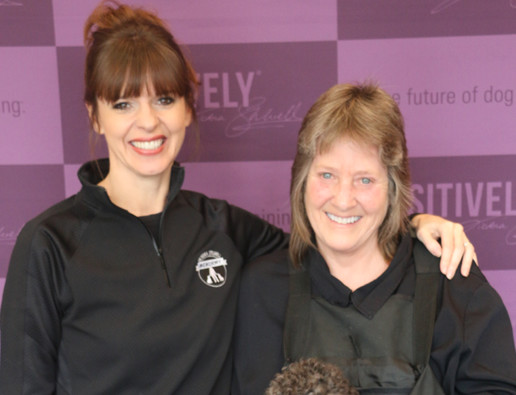 Informative. Scientific. Helpful. Hands-on. Visual. Complete. Varied. Enlightening. Engaging. Worthwhile.
The VSA experience has been absolutely amazing…. The entire staff – Brad and Lisa and Victoria herself – they work one-on-one with us. They're so involved, and it has been absolutely wonderful….
Learn more about VSA's courses