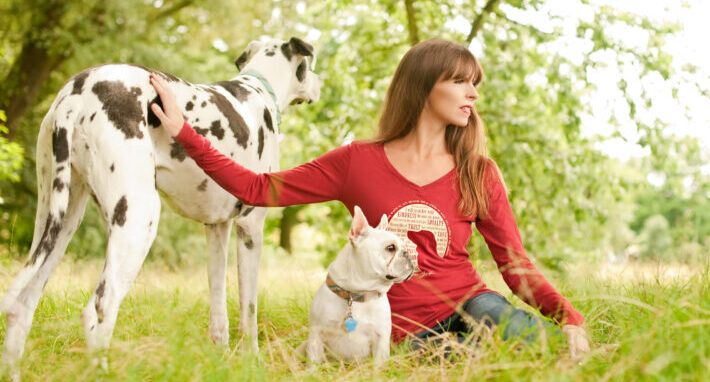 This holiday season, we are pausing to give thanks.
It's Me or the Dog was just hitting the airwaves around the world nearly 20 years ago when I first conceived of the idea of a school to help pet professionals reach their highest goals working with dogs. From the beginning, VSPDT and VSA were answers to the question posed by so many who had watched the show: how can I do that, too?
Working with dogs is our passion, and it stems from my longstanding mission to do whatever I can to help dogs and the people who love them live their best lives together.
Years later, with thousands of fellow dog geeks having helped to make VSA a global leader in the field of dog trainer education, we're thankful.
We're thankful for the truly amazing team of faculty, staff, mentors and Faculty Advisors who are the heartbeat of our efforts to serve aspiring pet professionals. Their passion and unwavering commitment to making the world a better place for dogs and people is inspiring, and the feedback we receive from students regularly about how fundamentally awesome our team is something that makes what we do so special.
We're thankful for our dynamic community of learners that place their trust in us to deliver an unparalleled learning experience designed to help them reach their goals. Each of our students is a unique and powerful example of what makes the field of training and behavior so enriching.
And of course we're thankful for the dogs in our lives that continue to teach, challenge, inspire and drive us to be true companions committed to better understand, appreciate and support their life experience.
As we continue to chart a course forward together during these turbulent and sometimes confusing times, we encourage you to take a moment to think about what makes you most thankful.
And if you're looking for a path towards an enriching life working with dogs for a living, be sure to take advantage of the once-a-year offers we're able to provide during the holiday season as our way of saying thank you for your interest in VSA's mission to educate, engage and empower.
Happy Thanksgiving!