How Attendees Describe the DBC Experience:


(Recorded live in their own words during previous DBC)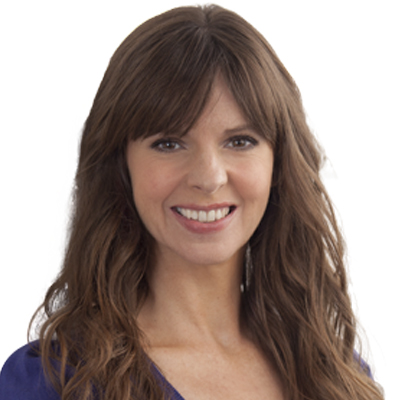 Dog behaviour expert, creator of It's Me or the Dog, founder of VSPDT and the founder/president of the Victoria Stilwell Academy
The Overwhelmed Dog: Helping dogs cope with a confusing world
A deaf, mouthy adolescent Rhodesian Ridgeback, a Dachshund that can't be left alone yet fears going outside, two barking Chihuahuas and a fence running French Bulldog. Victoria will use these real world case studies and more to help illustrate the challenges dogs and people sometimes face in overwhelming situations and environments.
With an in-depth look into why behavior occurs as well as practical solutions for both ends of the leash, Victoria will help you recognize and tackle 'overwhelm' in your own dog or dogs you work with.
During this presentation attendees will:
Learn the importance of observation and not rushing to judgment
Understand what it takes to be more effective and empathetic listeners
Broaden their understanding of dogs' individual needs and wants
Find practical solutions to complex dog behavior issues using real world case studies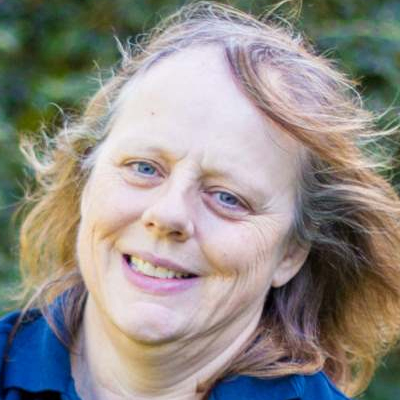 Renowned veterinary behaviourist, VSA Faculty
The Impact of the Pandemic on Canine Emotional Health: How the lives of domestic dogs and their caregivers have been affected
This presentation will explore the factors that have affected the emotional health of two cohorts of dogs during the pandemic. Firstly, the large number of puppies born and raised during the pandemic and secondly those dogs who were already in their homes when the pandemic began. Life changed for everyone when C-19 appeared and dogs and their caregivers were impacted. Those puppies born during this time are often referred to as the "pandemic puppies" and this presentation will discuss this cohort and the ways in which they might differ from puppies born and raised in more normal times. 
It will also address the difference in the demographics of new caregivers during the pandemic. For pre-existing canine companions and their caregivers there have been challenges too as normal routines were disrupted and this will also be discussed.
In this presentation, attendees will:
Understand the impact of the pandemic on the emotional health of dogs
Appreciate the impact of changes in caregiver demographics
Consider the role of increased emotional arousal for dogs during the pandemic
Consider the approach to helping dogs and caregivers adjust to "normal" life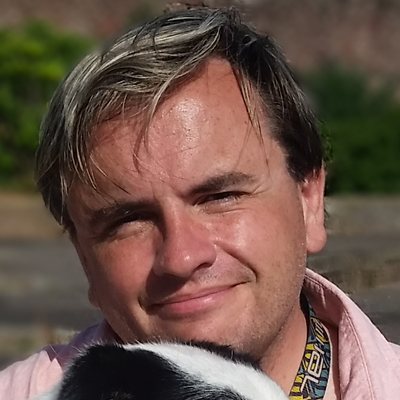 Certified Animal Behaviourist, owner of Train Positive, and founding member of the UK Dog Behaviour and Training Charter
Emotional Safety for Us and Our Dogs: Exploring the notion of safety for professional, client and the dogs in our care
We all need to feel safe. The important word being FEEL. There is often a lot of information shared about physical safety, which is of course important, but what about emotional and social safety ?
This talk will examine what emotional safety is, and how attached it is to social safety. It will look at the areas that connect us all, including our dogs, but also what might be important for the individual. Andrew will explore what all this means for the dog, the owner/client and the professional.
Andrew's previous talks at DBC invited us to look Beyond the Operant, and to consider the emotional experience. In this presentation, Andrew will take this a step further and look at the dynamics behind why emotional safety as part of that experience is so important, for us and especially the dogs we work with. ​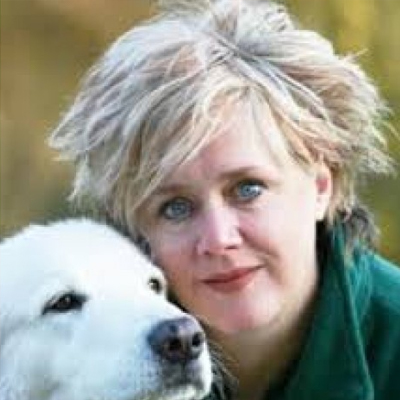 Animal Centred Education founder, T-touch practitioner and behaviour counselor, VSA Faculty
Patterns, Habits, and Familiarity
Pattern recognition and the development of patterns and habits is an important part of evolution and survival. Many patterns and habits are established and begin to strengthen from an early age. Whilst there are patterns to all behaviour and movement, do we always consider the details in the patterns we see? How often have we heard, or thought, 'my dog has always done this', 'it's just him', 'she car chases because she is a Collie', or 'he hops on one hind leg from time to time because he's a Terrier'? Might the patterns we observe be linked to emotional and/or physical discomfort we have inadvertently overlooked?
Recognising the smaller threads in the patterns and habits of each individual dog increases our understanding, and opens up more possibilities when considering how we might support a dog in our care. We can shape the learning experiences to ensure all engagements are rewarding for the dog and recognise more easily when a dog is in need of a break. Increased awareness also helps us consider how some simple modifications to our own habits can have a powerful and positive impact on a dog's education, particularly when building confidence and trust. If, for example, we have been taught to offer the back of our hand for an approaching dog to sniff, we might need to think again. Sniffing the hand is rarely the first choice for direct engagement when a dog has the chance to gather sensory information at their own pace.
This presentation will include:
Observing patterns in the frame work of ACE Free Work
Exploring patterns of behaviour and movement that link with common struggles such as harness and body sensitivity and what we can do to reduce concern
Shaping the learning experiences to meet the needs of our canine companions
The important role of familiarity and how it can enhance or inhibit the learning process
Modifying our engagements to build and strengthen calm connections; connections in the dog's body, with the environment, and with us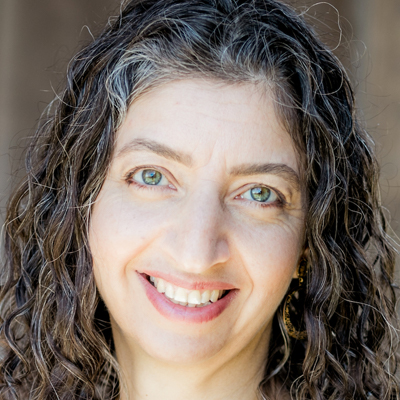 Certified VSPDT trainer, dog behavior expert, founder of The Sophisticated Dog, VSA Faculty
Dealing with Over-the-Top Behavior: A practical tool kit addressing hyperactivity to aggression
Aggressive, fearful, anxious, over-aroused, reactive.  Are these words you'd apply to your dog?  Too many dogs fit one or more of those descriptions these days.  It's like they can't deal with normal life.  To these dogs, everything is a Really Big Deal.  Worse yet, there are a lot of dog training suggestions out there that only make matters worse.
If you are living with a dog whose behavior is over-the-top, this presentation is for you.  First Irith will explain what's behind most over-the-top behavior. Then she'll provide a "tool kit" of practical, effective techniques that can help address over-the-top behavior and change your dog's – and your – life for the better.
After this presentation attendees will be able to:
Describe common causes of over-the-top behavior
Apply training techniques to help reduce over-the-top behavior
Determine which tools are right for their particular situation​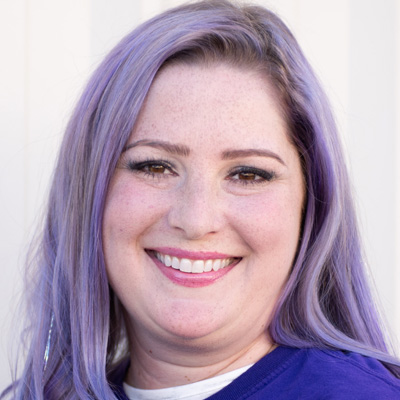 Certified VSPDT trainer, owner and founder of Roverchase and The Roverchase Foundation

Service Dogs: Lessons learned while raising heroes
From planning a breeding program, rearing, training, and placing professionally trained Service Dogs, Abigail Witthauer discusses the lessons she's learned since creating her service dog program in 2015. Since its inception, Abigail and The Roverchase Foundation – a non-profit whose mission is to place professionally trained service dogs with individuals with disabilities and programs serving individuals with disabilities – have raised, trained, and placed more than 25 actively working service dogs.
In this talk, Abigail provides a candid look at her successes and lessons she's learned in this journey. Come take an inside look as you learn more about service dog training and whether it might be a good fit for your business.
During this presentation attendees will;
Gain an open and honest perspective of boots-on-the-ground experience raising, training, and placing Service Dogs
Receive clear information to help you evaluate whether Service Dog training is right for you and your business
Learn about the emotional rewards and pitfalls of this fast growing, in demand, niche market
Gain a fresh position on how to best communicate and advise individuals seeking this service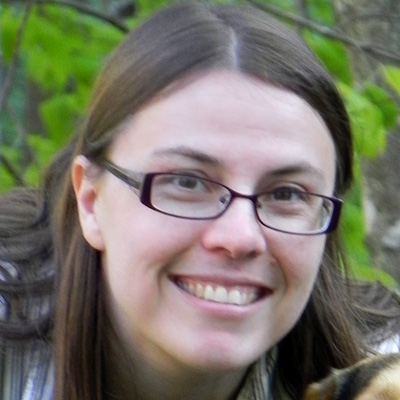 Dog behavior expert, author, speaker, and owner of Science Matters Academy of Animal Behavior LLC

The Neurobiology of Aggression
There have been many debates over the years about the use of the label "aggression". Should the term be used? What does it mean, exactly? And what drives aggression? This talk will examine the science of aggression—specifically by looking at what we know of the neurobiology of aggression. The neurobiology suggests two primary categories of aggression. We will discuss what these categories are, their characteristics, and how they can inform the work we do with dogs. If you work or plan to work with aggression cases, you do not want to miss this talk!
At the end of this talk, attendees should be able to:
Identify factors associated with aggression in dogs
Describe several different approaches to defining and categorizing aggression
Distinguish between reactive and proactive aggression
Explain the neurobiology of aggression and what it tells us about different types of aggression
Explain the top-down/bottom-up hypothesis of aggressive behavior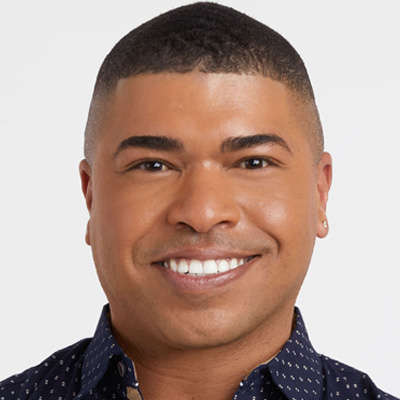 Certified dog trainer, Petco's National Dog Training Manager, TV host

Who's Rescuing Whom?
A deep dive into how dog trainers and behavior enthusiasts everywhere can leverage their knowledge, skills, and networks to positively impact the lives of the people and animals in rescues, shelters, and foster care programs while expanding their brand and growing their business.
How we choose to leverage our networks and platforms may determine the fate of millions of animals longing for their forever homes. Unprecedented times call for unprecedented action.  We know that pet parents today are looking for more than just services and products. They are looking for businesses, brands, programs, and individuals who are willing to put their values and ideals into action. Around the world, there are junctions connecting the lifesaving work taking place in shelters and rescues and the noble efforts of pet professionals. It's a busy intersection that requires meaningful dialog, thoughtful strategizing, cross-functional collaboration, and partnerships that increase the awareness of the behavioral health and wellness for all companion animals.
If you fully engage at this intersection, it will require more than just a share on social media to meet this moment. As animal experts and advocates we can stand united, driven by purpose.
There's no need to travel alone when the whole village can be involved. Join us in purpose-driven work by reimagining how we do things.
By the end of this session, you will learn:
The benefits of a purpose driven business model
How to strategically leverage technology to expand your reach while supporting shelters and rescues
The Art & Science of Skill Transferring Virtually
How thoughtful training plans can increase a foster dog's chance of adoption
How to begin strategical lifesaving partnerships to bring a concept to life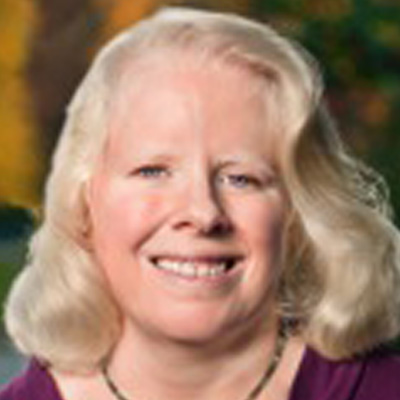 Dog behavior expert, licensed Family Dog mediator and owner/founder of Family Paws LLC

Dog Aware for all generations: Learning the 4 key concepts all families must know
Wouldn't it be great to be able to prevent more dog bites to children?
Join Jennifer as she introduces how you can share Dog Aware concepts within your practice to help increase safety, awareness, and education through the generations.  We will look at 4 key components  of Dog Aware skills:  Body language, Sensitivities, Proximity, and Supervision (BSPS), and how introducing these key points can be a great guide for families towards a path of safer choices between children and dogs.
Fine tune your skills and increase safety in the lives of the families and dogs you support.
By the end of this session you will know:
4 concepts of Dog Aware
The importance of knowing sensitivities
Why proximity matters
The 5 types of supervision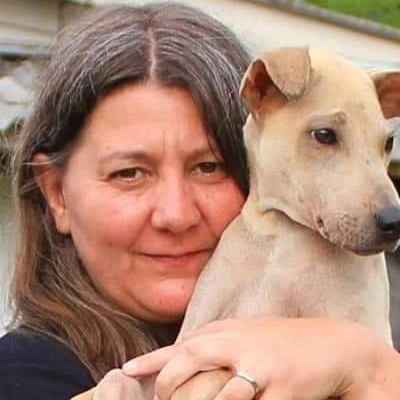 Veterinary nurse, canine and street dog welfare advocate

Canine First Aid: Being ready!
Administering first aid to your dog is a vital part of being a caregiver but is usually the last thing dog lovers learn how to do, if at all. This is understandable as no one wants to think about a situation where their dog could be hurt, but it is extremely important to have a basic knowledge should the need arise. Canine first aid can be a life saver in an emergency. With over twenty years of experience Rachel will guide attendees through common scenarios, giving practical first aid tips that every dog lover should know.
Attendees will learn about:
The role of the veterinary nurse
The Veterinary Surgeons Act 1966
How to conduct an initial assessment
Common canine first aid scenarios
CPR, choking,bandaging,first aid kits
Rachel's experience working overseas with street dogs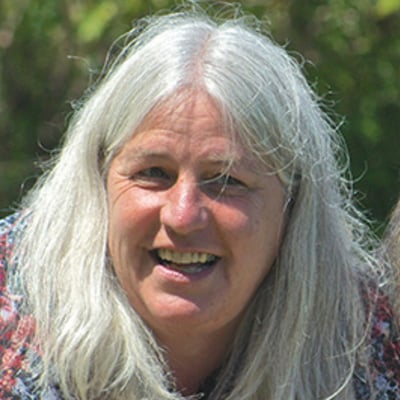 Dog behavior expert, author, and creator of Relationship Centered Training

See the Dog: Temperament, Training, Choices & Relationships
We welcome dogs into our lives with our arms and hearts wide open, and for so many reasons. Just like our human friends, our relationships with dogs can be an easy, comfortable fit, or set us on a sometimes difficult journey towards understanding and growth.
Relationships with our dogs can be almost as complicated as relationships with other people. We can be overwhelmed ("That's a lot of dog!"), or worried ("Will this ever get better?"), or amazed ("My dog is just perfect!") or disappointed ("Why is she like this?"). When we can see the individual dog as a unique recipe combining many temperament traits in varying measure, we are on the road to the understanding that helps us build the best possible relationship.
This presentation will help you deepen your understanding of how temperament traits can combine to create the dog of your dreams (whatever your dreams!), or present challenges that require careful assessment of the skills and resources necessary to meet the dog's needs. My groundbreaking approach to temperament assessment (CARAT) is a powerful tool for understanding each dog.
Topics covered include:
The framework of CARAT – "ethology of the individual"
Temperament & training — the individual dog, talents & limit
What's your gardening style? Caring for dandelions, violets & orchids
Clear eyed & warm hearted — making the best of your relationships
Goldilocks wants to know: What are your non-negotiables?
Whether you are just getting started in dogs or an old hand, this presentation will provide many AHA! moments. Humane training begins with truly seeing the dog in front of us. Helpful for the dog in front of you, this presentation is also ideal for anyone planning to add a dog to their life and doing it with a clear eyed view of what you mean by "just right!"
Find out why so many people say, "CARAT changes everything!"
$185 for all 3 days
(approx £145)
Dog Behavior Conference Key Facts
This conference is approved for 18-20 CEUs from IAABC, CCPDT, PPAB and VSA.
Registration fee is $185 – or approx £150 – (earlybird thru 2022 available for $165 or approx £140) and grants access to all conference presentations on all days of the event.
Single-day registrations are not available.
Access will be available to re-watch all presentations via recordings.
Group registrations not available – must be purchased separately.
The registration fee will be charged to your credit/debit card account as 'DBC' or 'DogConference'.
Conference is held only online – there is no in-person version of the event.
Registrants will receive a digital certificate of attendance after the event.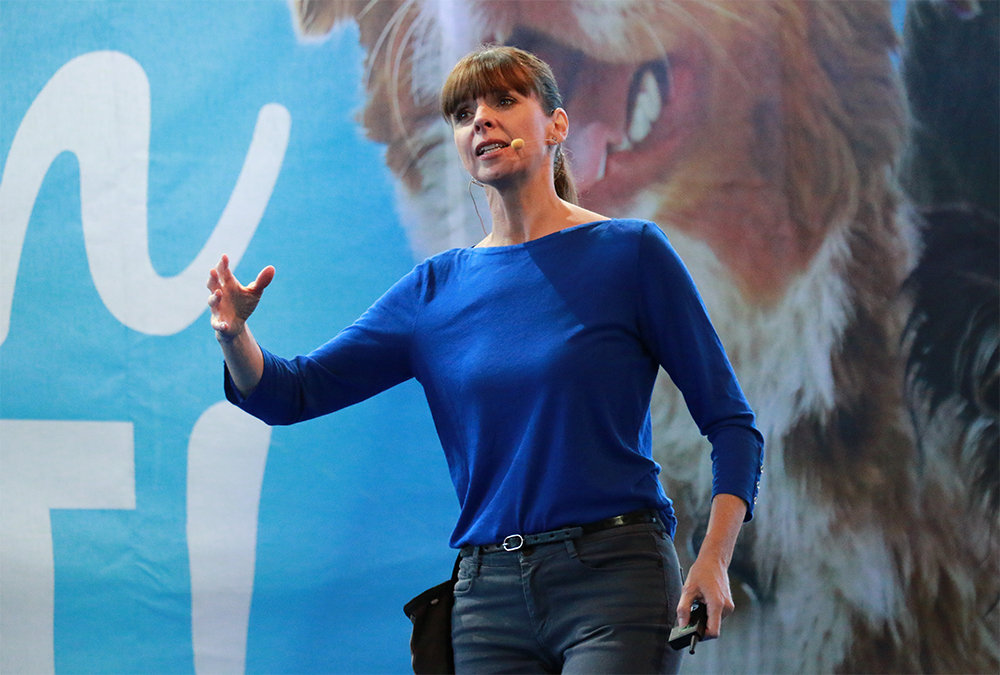 Frequently Asked Questions:
Q:  Will it be recorded?
Yes. All presentations and live Q&A's will be recorded and access to all recordings will be available to each registrant for 12 months to watch as much as they would like.
Q:  Will I get CEU's?
Yes. The Dog Behavior Conference is approved for 18-20 CEU's from IAABC, CPDT, PPAB and VSA.
Q:  Can I register for just one of the three DBC days?
Due to space and registration limitations, attendees are not able to register for only one day of the conference. All registrations are for the full, 3-day conference. Registrants are free to attend as many or as few sessions live as they like – all sessions are recorded and available for one year following the event.
Q:  What time does the conference begin and end each day?
The first presentations each day will begin at 10am ET (3pm UK time), while the final presentation each day will end by 6pm ET (11pm UK time).
Q:  Are there discounts for group or rescue organizations?
Costs for the conference are already underwritten and further discounts are unfortunately not available.
Q:  What is the refund policy?
Refunds are available up to 10 days before the event, after which refunds will only be granted upon request if there is a waitlist for the conference.
Q:  Is VAT included in the ticket price?
No VAT is collected on the ticket purchases, as the organizing entity is a US company with no VAT exposure. Therefore, VAT receipts are not available for attendees.
Q:  My registration was bought for me by someone else. Does my name and email need to be on the registration?
Yes. Each ticket must be purchased separately and results in a unique access code to the conference, so each person attending must register individually WITH THE EMAIL ADDRESS OF THE ACTUAL ATTENDEE. Note that the email provided during registration will be the only email to receive login instructions and conference access, so be sure to use the name and email address of the person who will be attending the conference.
Q: What if I need to leave a presentation partway through it?
No problem. You can leave and rejoin the conference as many times as you like, and all presentations will be recorded (audio and video) so that you can catch up on what you missed later.
Q: Will I get a certificate for this?
Yes. All attendees will be emailed a digital certificate of completion after the event.
$185 for all 3 days

(approx £145)
DBC Conference Speaker Bios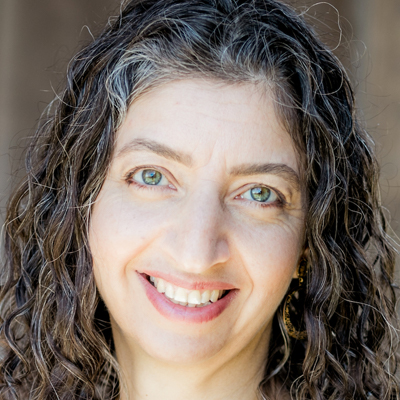 CPDT-KSA, CBCC-KA, CDBC, CSAT, KPA CTP, VSPDT, CBATI, FFCP (Trainer), VSDTA Faculty, DWA Faculty, Co-founder of Porter Labs and the Freak'n Awesome Dog Project
Irith Bloom finds joy in helping people teach with kindness while developing choice-rich environments for their companion animals. She has been training since the 1980s and has worked with animals ranging from chickens and rabbits to dogs and horses—not to mention humans. She is a sought-after presenter, and her writing has been published in countless online outlets, as well as in print media including the recent book "Your Puppy and You: A step-by-step guide to raising a freak'n awesome dog."
Irith is co-founder of Porter Labs, whose technology provides next-generation dog training and entertainment for dogs; as well as the Freak'n Awesome Dog Project, which helps people live the life of their dreams with their dogs. Her training company, The Sophisticated Dog, LLC, provides both peer-to-peer and trainer-to-pet-family services worldwide through the magic of online meetings.
Irith is a Certified Professional Dog Trainer – Knowledge and Skills Assessed (CPDT-KSA), a Certified Behavior Consultant Canine – Knowledge Assessed (CBCC-KA), a Canine Dog Behavior Consultant (CDBC), a Victoria Stilwell Positively Dog Trainer (VSPDT), a Karen Pryor Academy Certified Training Partner (KPA CTP), a Certified Separation Anxiety Trainer (CSAT), a Certified Behavior Adjustment Training Instructor (CBATI-KSA), and a Fear Free Certified Practitioner (FFCP). She is also certified in TAGteach and on the faculty of Victoria Stilwell Academy for Dog Training and Behavior.
Irith has a bachelor's degree in Biology from the University of Pennsylvania. She is a Member of the Board of the Certification Council for Professional Dog Trainers (CCPDT) and on the Advisory Board for Daily Paws, as well as Chair Emeritus of the Education Committee of the Association of Professional Dog Trainers (APDT). She volunteers for National English Shepherd Rescue. Irith is between dogs at the moment, but shares her home with a well-behaved human spouse named Aaron.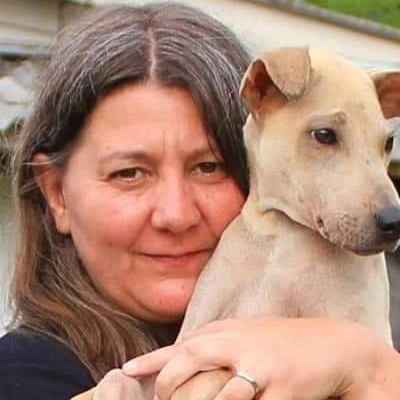 Rachel has been working professionally with dogs since 1994 starting as a Dogstrust Assistant Kennel Manager before pursuing a career in Veterinary Medicine. She qualified as a Veterinary Nurse in 2002 and has been in practice since 1996.
In recent years Rachel has followed her strong interests in Canine Welfare, Canine Behaviour, Owner Education, Street Dog welfare in Asia and is also one of the most prominent Canine First Aid Tutors in the UK and more recently around the world.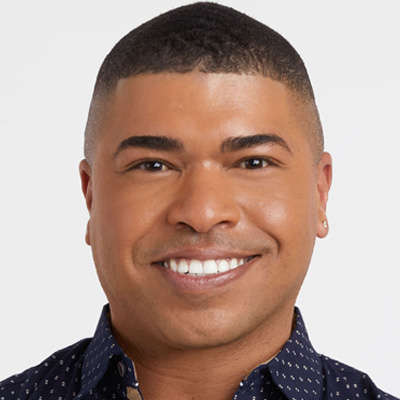 Darris has worked in the industries of animal training and behavior, pet lifestyle, and broadcasting for 15 years. Working with pets and people has been a dream come true & an incredible journey. He has trained animals at zoological facilities, working with domestic and exotic animals. His passion for all animals has led him on a journey of discovery and impactful life experiences all while building strong & genuine relationships with pets and the people who love them.
Darris joined Petco the Health & Wellness company in 2012. He serves as the National Dog Training Manager and his key areas of focus are on program creations, operations, communications, partner development and strategy. His emphasis on collaboration and implementation of innovative programs supports the Petco enterprise and for the 1,500 Pet Care Centers across the United States. 
Darris is recognized with the Certification Council of Professional Dog Trainers as CPDT-KA, and holds Certifications as a Fear Free Animal Trainer and American Kennel Club Canine Good Citizen Evaluator. He's a Professional Member of The Association of Professional Dog Trainers (APDT) and is Head of Diversity Equity & Inclusion with The International Association of Animal Behavior Consultants Foundation. Darris also serves as an expert judge on ABC's American Rescue Dog Show. He volunteers with animal rescues, adoption partners and has worked on the frontlines of wildlife rescue and rehabilitation.
Darris also serves as an on-air contributor to local and national television, radio, and print publications on Pet Lifestyle and behavior. He has professional partnerships with multiple organizations where he hosts annual events to support animal welfare and lifesaving rescue organizations around the country.
He enjoys spending time with his family, newly adopted German Shepard "Kalea", golden retriever, "Zakai", and his 3 aquatic turtles. You can also find Darris at many animal rescue fundraisers, wildlife conservation events, beach clean-ups and as a contributor at national animal related conferences and tradeshows.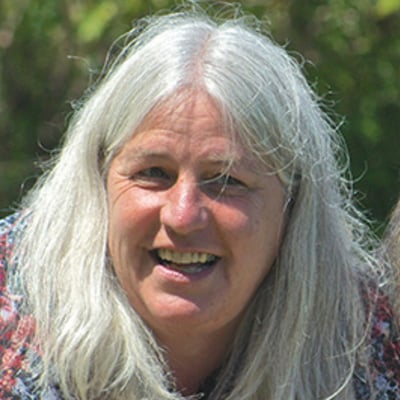 Suzanne Clothier has been working with animals professionally since 1977. She is well respected internationally for her holistic Relationship Centered Training™ (RCT) approach to dogs and the people that love them. This positive and humane approach keeps the relationship central at all times, and promotes promote healthy, respectful and joyful dog/human connections.
Since 1991, she has taught on a broad range of topics throughout the US and internationally for a wide variety of groups, and served as a consultant to major service dog schools.
An award winning author of multiple books & videos, her book, Bones Would Rain from the Sky: Deepening Our Relationships With Dogs (2002) has received widespread praise from every corner of the dog world. Her innovative programs include Treat/Retreat, the Enriched Puppy Protocol, CARAT™, RAT™, FAT™, as well as many RCT techniques, online courses and webinars.
A long-time breeder of 11 generations of German Shepherds, Suzanne lives on an upstate New York farm with husband John Rice, and their (large!) animal family.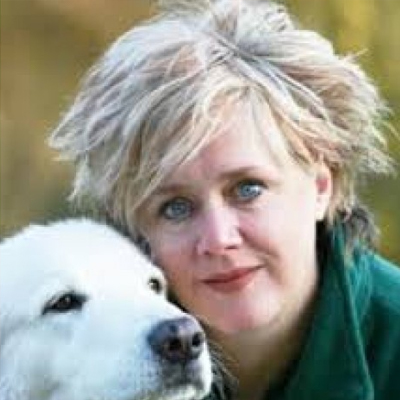 Sarah Fisher is a canine and equine behaviour advisor and educator. She has worked with animals for over twenty years and is the founder of Animal Centred Education. Sarah teaches Animal Centred Education (ACE) courses for trainers, groomers, veterinary nurses, physiotherapists and animal behaviour counsellors who wish to broaden their expertise by learning detailed observations combined with ACE Free Work, bodywork, and ACE techniques inspired by animals and other professionals working in the fields of animal welfare, education and behaviour.
Sarah is experienced with a wide range of breed types and teaches staff workshops for many of the UK's animal welfare organisations including Battersea. She has also worked in Europe teaching staff workshops for shelters and has taught workshops and clinics for dog trainers and behaviourists in Holland, Greece, Switzerland, Italy, Austria, South Africa, Ireland, Cyprus, Romania and Poland.
Sarah gives presentations on a variety of topics at dog training and behaviour seminars in the UK and abroad, and is a regular speaker at the annual Dog Behaviour Conference organised by Victoria Stilwell Positively. She also conducts behaviour assessments for private clients, animal welfare organisations, and court cases. Sarah is a published author and has participated in numerous television and radio programmes over the years including the recent Nightmare Pets SOS for BBC1.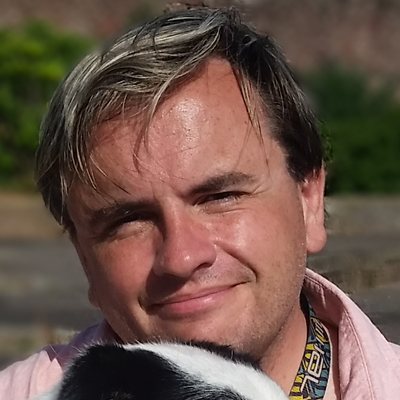 Andrew Hale is a Certified Canine Behaviourist and Trustee at the Association of INTODogs. He is the behavioural consultant for Pet Remedy and has had a key role in the establishing the UK Dog Behaviour and Training Charter. With a background in Human Psychology, Andrew is passionate about learning more about the emotional experiences of dogs and those that that care for them.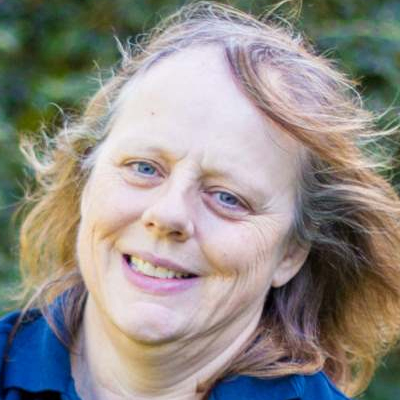 Sarah qualified from Bristol University and spent four years in mixed general practice before setting up Behavioural Referrals Veterinary Practice in 1992. In 2018 she was made a Fellow of the Royal College of Veterinary Surgeons for meritorious contributions to the profession in recognition of her work in establishing Behavioural Medicine as a veterinary discipline. She is an RCVS and European Veterinary Specialist in Behavioural Medicine. Sarah is an External Lecturer in small animal behavioural medicine on the veterinary undergraduate courses at Liverpool University and the University of Surrey. She is a Certified Clinical Animal Behaviourist under the ASAB accreditation scheme and registered as a Veterinary Behaviourist with the Animal Behaviour and Training Council. She sees clinical cases across North West England.
In 2002 Sarah became a Founding Diplomate of the European College of Animal Welfare and Behavioural Medicine (formerly the ECVBM-CA) and served as President from 2002 to 2008. She served as Treasurer of the College from 2011 to 2017 and is currently the chair of the Behavioural Medicine Credentialing Committee. Sarah has a special interest in the interplay between emotional and physical illness in dogs and cats and particularly in the role of pain. She promotes the recognition of emotional health issues in companion animals and the role of the veterinary profession in safeguarding the welfare of animals in this context. Sarah lectures extensively, at home and abroad, on behavioural medicine and is an author, co-author and editor of several books including Behavioural Medicine for Small Animals and Feline Behavioural Health and Welfare, both published by Elsevier.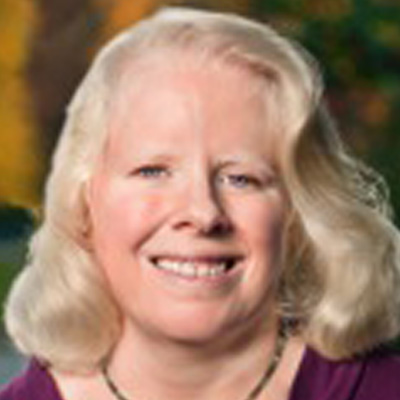 Jennifer Shryock, Certified Dog Behavior Consultant (CDBC), Licensed Family Dog mediator and is the owner and founder of Family Paws® LLC. She has a certification from the International Association of Animal Behavior Consultants and holds a duo degree in special education/el ed with more than 30 years of experience. She's served on multiple boards, including the International Childbirth Education Association, and was former Vice President of Doggone Safe, a non-profit dedicated to dog bite prevention and victim support.
A recognized expert on dog and baby/toddler interactions and safety, Jen has mentored hundreds of dog professionals, written and spoken extensively about these topics.
While working with the rescue organization she adopted her dog from, Jen found herself supporting families with babies or young children overwhelmed by the challenges of their situations. This need for support and education led her to build resources for new and expecting families through Family Paws®. This specialized service led to creating the highly endorsed international program Dogs & Storks® for expecting and adopting families, followed by Dogs & Toddlers™. This ultimately led to the creation of Family Paws® Parent Education, now offering programs and services worldwide.
Jennifer lives in Cary, North Carolina, with her husband, 4 children, 3 dogs, 5 cats and 2 adorable guinea pigs.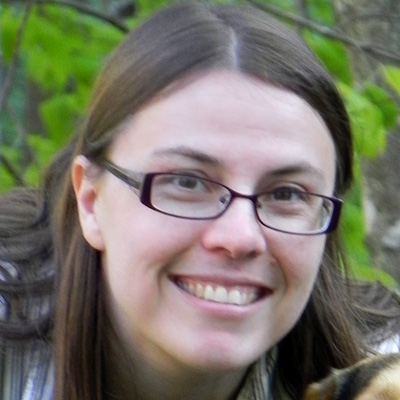 Dr. Kristina Spaulding has been in the dog training and behavior profession for over 20 years. She owns Science Matters Academy of Animal Behavior LLC. She has a B.S. in wildlife ecology and a PhD in biopsychology—the study of the biological basis of behavior—and is a Certified Applied Animal Behaviorist. As part of her graduate training, Dr. Spaulding was formally trained in effective teaching techniques. In graduate school, she received an award for Excellence in Teaching by a Graduate Student. She is currently a co-instructor for the graduate level course in animal behavior consulting at Virginia Tech.
Dr. Spaulding's interest in teaching has carried over to her applied behavior work where she teaches a variety of online courses and webinars on the science of behavior through her website, www.sciencemattersllc.com.  Dr. Spaulding also regularly presents on canine behavior science at conferences and other events. She is the author of The Stress Factor in Dogs: Unlocking Resiliency and Enhancing Well-Being.
She is particularly interested in stress, neurobiology, cognition, emotion, and well-being and how to apply these concepts to the prevention, early intervention, and treatment of behavior problems in dogs.
In 2019, Dr. Spaulding received the Association of Professional Dog Trainer's (APDT's) Member of the Year Award.  She currently serves on the IAABC Foundation Board.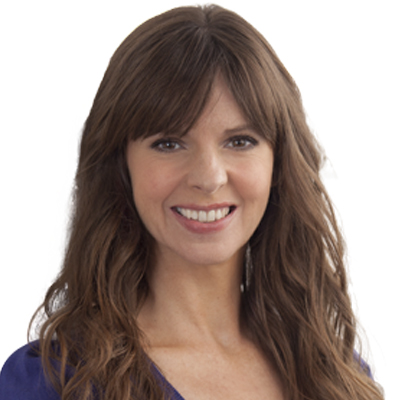 Victoria Stilwell is a world-renowned dog trainer best known as the star of the international hit TV series It's Me or the Dog as well as Greatest American Dog, Dogs Might Fly, Dogs with Extraordinary Jobs, Help My Dog is Out of Control, and various featured web series including Arson Dogs, Guardians of the Night and Unsung Heroes. Having filmed over 110 episodes of It's Me or the Dog since 2005, Stilwell reaches audiences in over 120 countries with her philosophy of positive training methods.  A best-selling author of 5 books including her latest book, "The Ultimate Guide to Raising a Puppy," Stilwell appears frequently in the media and is widely recognized as a leader in the field of animal behavior.
A passionate advocate for positive dog training methods, Stilwell is the Editor-in-Chief of Positively.com, the founder of the Victoria Stilwell Academy for Dog Training & Behavior, and the CEO of Victoria Stilwell Positively Dog Training – the world's premier global network of positive dog trainers. The recipient of multiple awards, Stilwell is committed to helping the cause of animal rescue and rehabilitation and is heavily involved with organizations around the world to increase awareness of puppy mills, dogfighting, animal abuse, pet overpopulation, dog bite prevention and other animal-related causes, but she is best known as a champion for humane positive reinforcement dog training methods. She is an Ambassador for the RSPCA, International Ambassador for the Soi Dog Foundation and serves on the Advisory Boards of RedRover, The Georgia Pet Coalition, The Grey Muzzle Foundation, DogTV, Dognition, W-Underdogs and Canine Assistants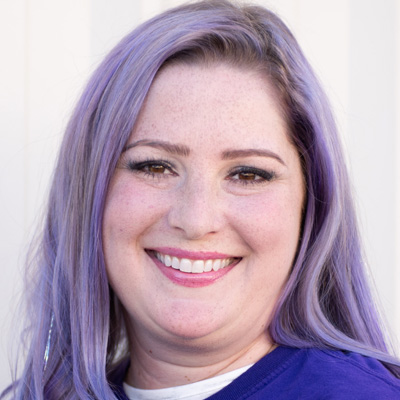 Abigail Witthauer (she/her) has been a professional dog trainer for nearly two decades.  She is a Victoria Stilwell Professional Dog Trainer, a Certified Canine Behavior Consultant, and a Certified Pet Dog Trainer. Abigail is a woman with a disability and founded The Roverchase Foundation in 2014, a 501c3 Non-Profit organization, dedicated to providing professionally trained service dogs to individuals with disabilities and organizations aiding individuals with disabilities. The Roverchase Foundation currently has a robust program of purpose bred golden retrievers being raised, trained, and placed as service dogs across the United States.
Abigail resides in Alabama on a small 10 acre hobby farm with her spouse Brian, her service dog Macallan, her chihuahua Figg, a miniature horse named Bourbon, two Nigerian dwarf goats, a miniature pig, two farm cats, and three ferrets.
$185 for all 3 days

(approx £145)