CONFERENCE FINISHED – SEE YOU NEXT TIME!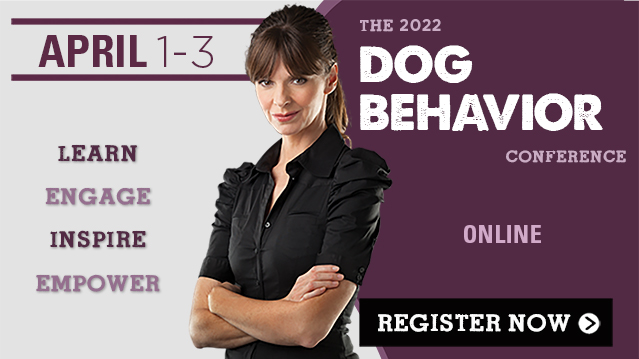 Join dog trainers, behavior geeks and pet pros from around the world on April 1-3, 2022 for one of the most anticipated and dynamic interactive online events of the year – the Dog Behavior Conference.
Featuring a world-class roster of elite presenters covering topics ranging from training and behavior to rescue/shelter work and the latest in behavioral and cognitive science, the Dog Behavior Conference (DBC) is a 3-day virtual event designed specifically for attendees seeking an inspirational learning experience and the opportunity to connect with and be inspired alongside a uniquely like-minded audience of dog lovers.
$165 for all 3 days
(approx £120)
How Attendees Describe the DBC Experience:


(Recorded live in their own words during 2021 DBC)
SPEAKERS INCLUDE:
Alexandra Horowitz
Kim Brophey

Sarah Fisher
Michael Shikashio
Sarah Heath
Victoria Stilwell
Steve Dale

Andrew Hale
Justine Schuurmans
Irith Bloom
Craig Ogilvie
Zazie Todd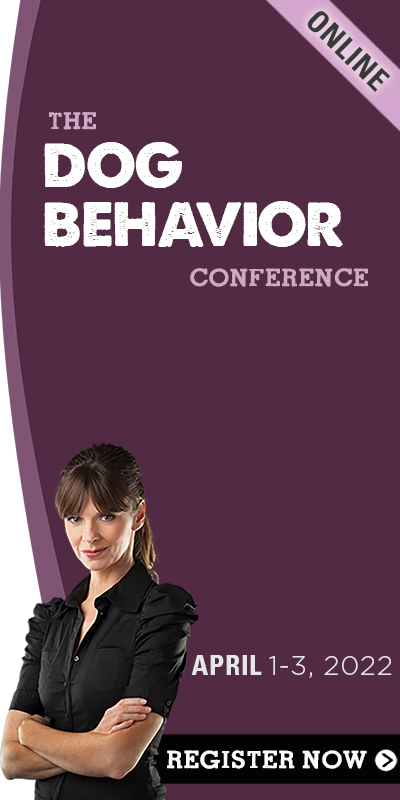 PRESENTATIONS INCLUDE:
The "guilty look" of dogs thirteen years later: Anthropomorphizing in the dog world (Alexandra Horowitz)
TRAPPED – The Effects of Captivity on the Modern Pet Dog (Kim Brophey)
Rewarding Education (Sarah Fisher)
"Don't Bite the Hand That Feeds You!"  –  Success in Challenging Resource Guarding Cases (Michael Shikashio)
Who says I am not in pain? Understanding the role of chronic pain in behavioural change in dogs (Sarah Heath)
Help! My Dog is Out of Control! Unraveling challenging dog behavior cases (Victoria Stilwell)
How to be a Diplomat – Making Peace Among Cats and Dogs (Steve Dale)
Understanding the emotional experience – a journey into the emotional truth of dogs (Andrew Hale)
CODE RED: Helping Families Avoid Serious Trouble between their Kids and Dogs (Justine Schuurmans)
Quiet Please! Dealing with Excessive Barking (Irith Bloom)
Interactive Toy Play From Foundations To Practical Reinforcer (Craig Ogilvie)
Understanding fear in dogs (and what to do about it) (Zazie Todd)
Following 6 sold-out years of in-person conferences held throughout the UK, due to the global pandemic, in early 2020 the seventh annual DBC was shifted to an online conference with overwhelming success, providing thousands of attendees from around the world the opportunity to take advantage of the unique and powerful nature of the DBC experience.
Due to the success of the move online in 2020 and 2021 and based on the public's rave response to the communal nature of the virtual experience, in 2022 the ninth annual DBC will once again be accessible to all as a global online event.

Expand your knowledge, re-charge your passion, connect with like-minded dog people, learn how science impacts real-world training, and renew your dedication and inspiration to helping provide the best possible life for dogs and the people who love them.
Attendees of the 3-day online event will receive full entry to stream all of its live presentations, downloadable PDF resources, exclusive access to special promotions, and access to video recordings of each presentation from the conference.
Seats are limited, so don't delay in registering for the online conference now to ensure you have a spot at this industry-leading annual event!
$165 for all 3 days
(approx £120)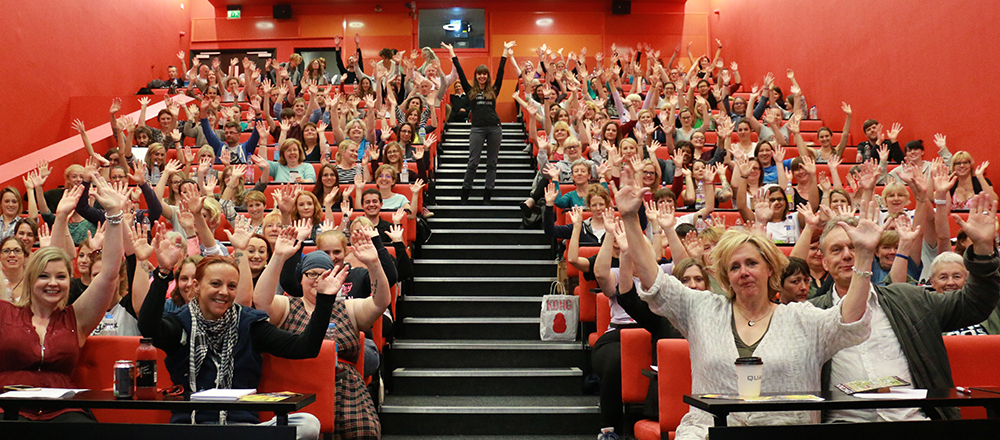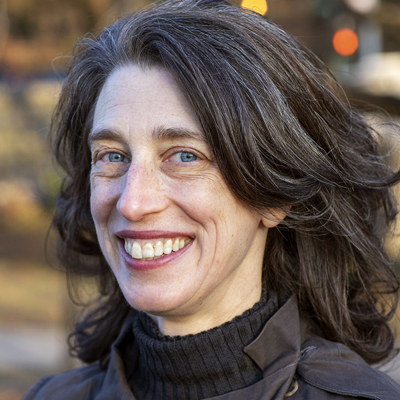 Bestselling author, professor and Senior Research Fellow at Barnard College, Columbia University, founder of the Dog Cognition Lab at Barnard
The "guilty look" of dogs thirteen years later: Anthropomorphizing in the dog world
"My dog is vengeful." "He knows he's guilty." "He's just jealous."
None of these statements will be at all unusual for anyone who works professionally with dogs and their people. Despite years of telling people to think about the dog's point of view, people who live with dogs still show a strong tendency to anthropomorphize — to assume that their dogs are feeling just what they would feel in the same situation.
Alexandra Horowitz will discuss her renowned original research on the "guilty look" of dogs, and what's happened in the field of dog cognition and among dog people in the time since it was first released. We will consider what and why people anthropomorphize, and both what use it serves, and other ways to talk about dogs' experience.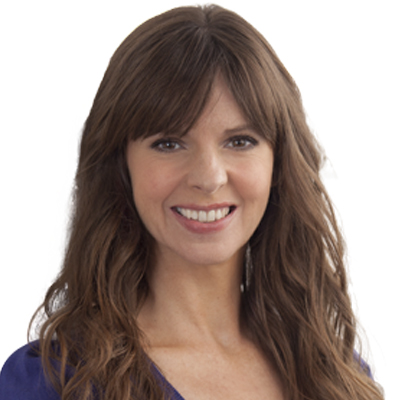 Dog behaviour expert, creator of It's Me or the Dog, founder of VSPDT and the founder/president of the Victoria Stilwell Academy
Help! My Dog is Out of Control! Unraveling challenging dog behavior cases
Have you ever been stumped by a dog's behavior and feel a bit lost on what to do? Challenging behavioral cases are usually not just about the dog, but are also influenced by the environment and the people the dog lives with, so how do you bring some kind of resolution that takes all members of the household into account?
This presentation will use new BRAVE protocols to take you through a variety of challenging case studies and demonstrate how they can be tackled with useful real-world teaching and training tips designed to unravel and offer solutions, as well as how to use VSA's effective roadmap that can help guide you along the way with other cases you might encounter.
Case studies include:
Dogs showing fearful and nervous behavior
Reactivity and social anxiety
Demanding adolescent behavior
Unreliable recall
And more!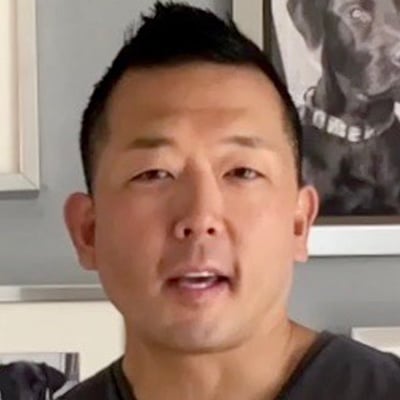 WATCH: Victoria chats with Michael about his DBC presentation.
Certified Dog Behaviour Consultant and canine aggression expert
"Don't Bite the Hand That Feeds You!"  –  Success in Challenging Resource Guarding Cases
If you are taking on aggression cases, or plan on working with aggression in dogs, resource guarding is one of the most common types of behavior problems you may be presented with. In many cases, the behavior change strategy is very similar: create a positive association through classical counterconditioning, and in some cases, reinforce desirable alternative behaviors when the provocative stimulus (person, dog, or other animal) approaches or is in proximity of the resource and dog.
But what about the cases that do not respond well to our "classic" behavior change approaches?
Join aggression specialist Michael Shikashio CDBC as he highlights unique and insightful strategies to working with challenging resource guarding cases. From "generalized guarders that "guard everything," to dogs who demonstrate that "every resource is high value," this session will showcase how to successfully work with these difficult cases.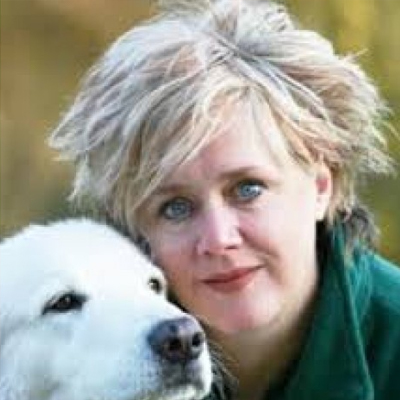 WATCH: Victoria chats with Sarah about her DBC presentation.
Animal Centred Education founder, T-touch practitioner and behaviour counselor, VSA Faculty
Rewarding Education
In order to live successfully and safely in the human world the majority of dogs need to learn some important life skills, and we need to be mindful of their individual needs and think in terms of rewarding education, rather than simply teaching those necessary skills. Rewarding education and reward-based training are two different things.
Good observations help us recognise patterns when it comes to a dog's movement, posture and behaviour, and whether what we are asking a dog to do is truly rewarding. We always need to consider whether the dog is enjoying the experience or is only engaging because he wants the food.
ACE Observations combined with ACE Free Work help caregivers and guardians focus on the health and wellbeing of the dog's internal environment. As we deepen our understanding, we can shift our perspective when it comes to education and think in terms of income for the dog, as opposed to outcome. The more balanced and peaceful the dog's internal environment becomes, the less disruptive the external environment will be – even for dogs who have had a poor start in life or those who are sensitive to sensory information.
ACE Free Work can provide a safe and familiar foundation on which further learning layers can be built, and ensure the dog has choice in whether he engages in those learning activities, or not. Teaching skills within this framework can be a life changing experience for both the dog and his caregiver.
This presentation will give you more tools to support the dogs in your care and add more layers to your own learning, enabling you to add more rewarding educational layers for the dogs.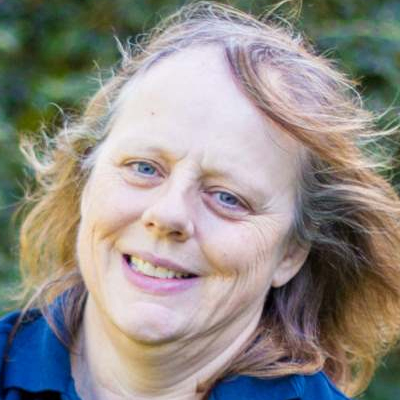 WATCH: Victoria chats with Sarah about her DBC presentation.
Renowned veterinary behaviourist, VSA Faculty
Who says I am not in pain? Understanding the role of chronic pain in behavioural change in dogs
The link between chronic pain and behavioural change is complex, and detecting chronic pain can be challenging. The interplay between chronic pain and behavioural change demands a multidisciplinary and multi professional approach.
This presentation will consider the importance of listening to the dog, by using a wide range of observational and clinical skills, in order to fully explore the potential for pain to be a factor when a dog presents with challenging or concerning behavioural change.
The wide range of potential sources of chronic pain will be discussed and the importance of the interplay between emotional and physical health in terms of pain perception and significance for the individual will be highlighted. Approaches to pain management will also be explored not only in terms of medication but also through using physical therapies and emotional health management.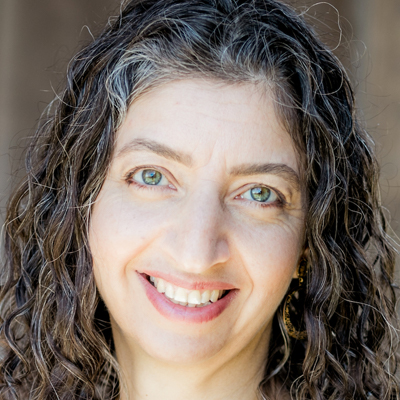 WATCH: Victoria chats with Irith about her DBC presentation.
Dog behavior expert, founder of The Sophisticated Dog, VSA Faculty
Quiet Please! Dealing with Excessive Barking
Have you ever found yourself wondering why a dog is barking – or how to make it stop?  Excessive barking is a serious problem, and it can be a challenge to find a solution. One reason it is so hard to successfully address barking is that not all barking is the same. Dogs bark for different reasons. That means there is no one-size-fits-all answer for barking.
This session will take a fresh look at the topic of barking. It will explain several different categories of barking and how to differentiate among them. It will also cover a variety of humane, pet-friendly training techniques that can be used to reduce barking. You will learn how to determine which type of barking is happening, and how to address it. If you want to know more about barking, or just want to hear less of it, this session is for you!​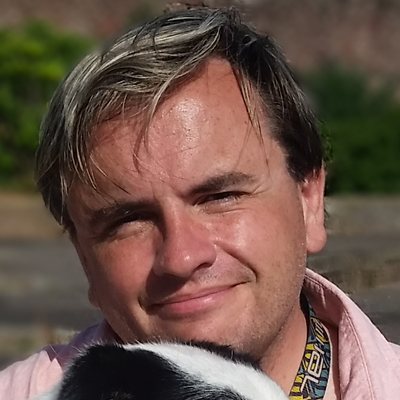 WATCH: Victoria chats with Andrew about his DBC presentation.
Certified Animal Behaviourist, owner of Train Positive, and founding member of the UK Dog Behaviour and Training Charter
Understanding the emotional experience – a journey into the emotional truth of dogs
The landscape around dog training is expanding beyond purely operant models. During the 2021 Dog Behavior Conference, Andrew proposed the importance of looking beyond the operant and recognising the importance of seeing 'more'. In this talk he looks to examine what that 'more' is, focusing specifically on the notion of the 'emotional experience.'
By its very nature the emotional experience is a unique and personal one and can be hard to measure. For a long time, dog training, and science have seen that which can not be measured as a 'non-thing.' In this presentation Andrew will examine whether the non-things are, in fact, everything to the individual. In so doing, he'll show that it is ok to embrace the subjective and the anecdotal, whilst keeping our feet planted firmly in the science.
With input from some of the leading voices from the movement that looks 'beyond the operant', this will be a unique guided glimpse into the emotional experience of our dogs, and indeed each other.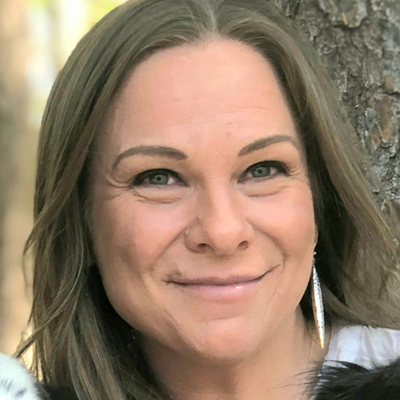 WATCH: Victoria chats with Kim about her DBC presentation.
Applied ethologist and owner of 'The Dog Door Behavior Center'

TRAPPED – The Effects of Captivity on the Modern Pet Dog
For over 10,000 years, dogs have lived alongside humans in an unprecedented symbiotic evolutionary relationship between our two species. Though most of us have been enculturated to think of dogs whose natural habitat is one of a "pet" by definition – entirely confined and controlled by a rotation of walls, leashes, fences, kennels, and commands in our modern homes – the "pet" standard concept and conditions are in fact very recent phenomena exclusive to dogs living in developed nations in only the last few decades.
So why does this matter? Pet dog behavior problems have been rapidly increasing in recent years, and a booming dog training industry has emerged to "fix" these issues for struggling dog families. The well documented results of captivity on a variety of both wild and domestic species – frustration, disorientation, distress vocalizations, destructiveness, aberrant aggression, maladaptive and dysfunctional behaviors, stereotypical behavior, "zoochosis" – also apply to our dogs.
Dogs need all of us to take a good look in order to understand what is happening for them, so that we may find ways to offer meaningful help to them in their predicament as professionals and caring stewards, treating the root causes of their suffering beyond the symptoms we perceive.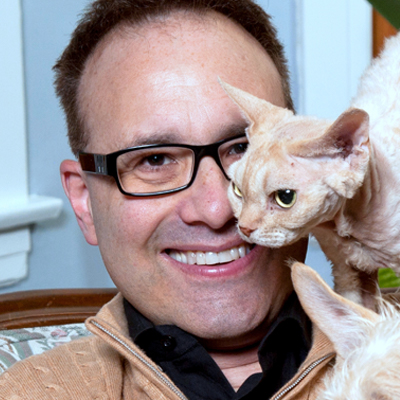 WATCH: Victoria chats with Steve about his DBC presentation.
Certified animal behavior specialist, author, and syndicated radio host
How to be a Diplomat – Making Peace Among Cats and Dogs
What do clients do when they're fighting like cats and dogs? About 25% of pet homes have at least one dog and one cat, so managing the relationship between these different species under one roof is an increasingly important concern. Integrating a dog into a home filled with felines or introducing a cat into a house with a dog can be a delicate process, and here Steve will provide a step-by-step description of the roadmap to success as well as what tools are needed to set clients up for success.
Also discussed are common inter-species behavior issues including:
Aggression between species
What to do when the dog likes snacking from the litter box or scarfing down the cat's food
Cats who run outside the door when it's opened for dogs to take a walk.
Professionals and pet owners are often far more adept at reading dog signals than those of cats. In homes where a dog behavior problem is being addressed, Steve will help you consider how the cat may play a role.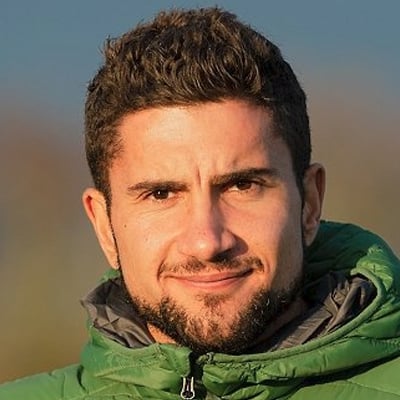 WATCH: Victoria chats with Craig about his DBC presentation.
Dog trainer and working dog specialist
Interactive Toy Play From Foundations To Practical Reinforcer
This talk will cover the introduction and development of interactive toy play to suit your dog's preferences. It will also cover how to develop interactive toy play into a practical reinforcer for a range of different teams and needs.
During this talk we will start from the very beginning of introducing interactive toy play. Starting with considerations to make when selecting a toy, how to let your dog choose their preference in toy and how to transition from your dog showing interest in a toy into an interactive tuggy game. Craig will then work through some more fundamentals following on with how to create a reinforcing interaction tailored to suit your dog's needs, how to teach a motivated release of the toy and how to develop interactive toy play with reluctant players. Following on from here Craig will cover how and when to use interactive toy play as a reinforcer during training.​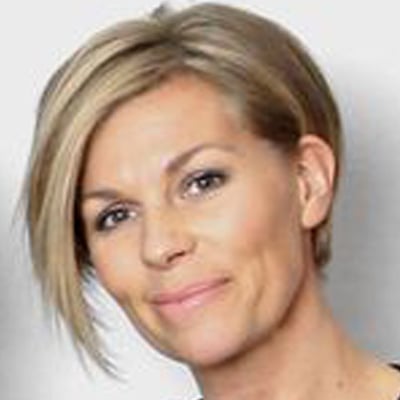 WATCH: Victoria chats with Justine about her DBC presentation.
Dog trainer and owner/founder of TheFamilyDog.com

CODE RED: Helping Families Avoid Serious Trouble between their Kids and Dogs
Have you ever held your breath around kids and a dog?  You're NOT alone.
Many parents frequently put their young children in danger around dogs – without even realizing!  Unfortunately, when a kid-dog relationship takes a dive, the stakes can be HIGH.  For everyone. A bite could mean a hurt (and/or traumatized) child, devastated parents, and a dog with a VERY uncertain future.
So, what can WE do when we see trouble brewing? This session will give you the confidence to know exactly how to move families from RED to GREEN on the 'danger alert' scale!
By the end of this session, you will learn:
Why dogs are struggling (now more than ever) in family homes.
The traps that young families fall into – and how to avoid them.
The essential (mental and physical) tools that ALL families need to prevent dangerous interactions.
'Fun for everyone' activities and games to help rebuild a damaged kid-dog relationship.
How to set clear boundaries and create realistic plans, to ensure everyone's safety.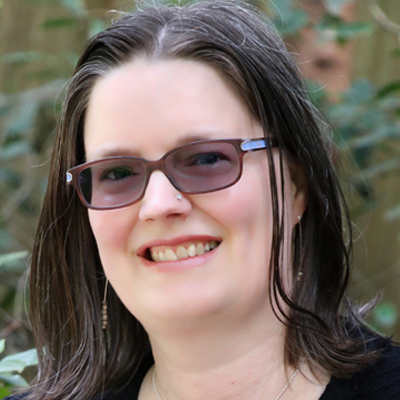 WATCH: Victoria chats with Zazie about her DBC presentation.
Animal behaviour expert, author and founder of Companion Animal Psychology

Understanding fear in dogs (and what to do about it)
Most pet dogs have some kind of fear or anxiety; one study put the rate at 72.5%. But why are some dogs fearful, and what should you do about it? In this talk, we'll look at the different things that increase the likelihood of a dog being fearful or anxious—including early life experiences, not enough socialization, and bad things happening—and find some tips on how to prevent fears from developing in the first place.
Then we'll consider what to do to help a fearful dog, including general ways to help them feel safe. Desensitization and counterconditioning are common training techniques for a wide range of situations such as fear of strangers and fear of loud noises. We'll look at how they work as well as some common mistakes to avoid. We'll also consider when to refer to a veterinarian. The focus will be on providing lots of practical tips as well as the background to understand why they work.
$165 for all 3 days
(approx £120)
CONFERENCE SCHEDULE
Friday April 1:
10:00 AM     Welcome
10:30 AM     ALEXANDRA HOROWITZ:  The "guilty look" of dogs thirteen years later: Anthropomorphizing in the dog world
12:20 PM     MICHAEL SHIKASHIO:  "Don't Bite the Hand That Feeds You!"  –  Success in Challenging Resource Guarding Cases
3:00 PM       STEVE DALE: How to be a Diplomat – Making Peace Among Cats and Dogs
4:50 PM       ZAZIE TODD:  Understanding fear in dogs (and what to do about it)

Saturday April 2:
10:00 AM     Welcome
10:15 AM     SARAH FISHER:  Rewarding Education
1:05 PM       KIM BROPHEY:  TRAPPED – The Effects of Captivity on the Modern Pet Dog
3:15 PM       JUSTINE SCHUURMANS:  CODE RED: Helping Families Avoid Serious Trouble between their Kids and Dogs
5:25 PM       IRITH BLOOM:  Quiet Please! Dealing with Excessive Barking

Sunday April 3:
10:00 AM     Welcome
10:15 AM     CRAIG OGILVIE:  Interactive Toy Play From Foundations To Practical Reinforcer
12:10 PM     ANDREW HALE:  Understanding the emotional experience – a journey into the emotional truth of dogs
2:15 PM       SARAH HEATH:  Who says I am not in pain? Understanding the role of chronic pain in behavioural change in dogs
4:30 PM       VICTORIA STILWELL:  Help! My Dog is Out of Control! Unraveling challenging dog behavior cases
*Live Q&A (15-30 minutes) will follow each presentation
$165 for all 3 days
(approx £120)
Dog Behavior Conference Key Facts
This conference is approved for 20 CEUs from IAABC, CCPDT, PPAB and VSA.
Registration fee is $165 (approx £120) and grants access to all conference presentations on all days of the event.
Single-day registrations are not available.
Access will be available to re-watch all presentations via recordings.
Group registrations not available – must be purchased separately.
The registration fee will be charged to your credit/debit card account as 'DBC' or 'DogConference'.
Conference is held only online – there is no in-person version of the event.
Attendees will receive a digital certificate of attendance after the event.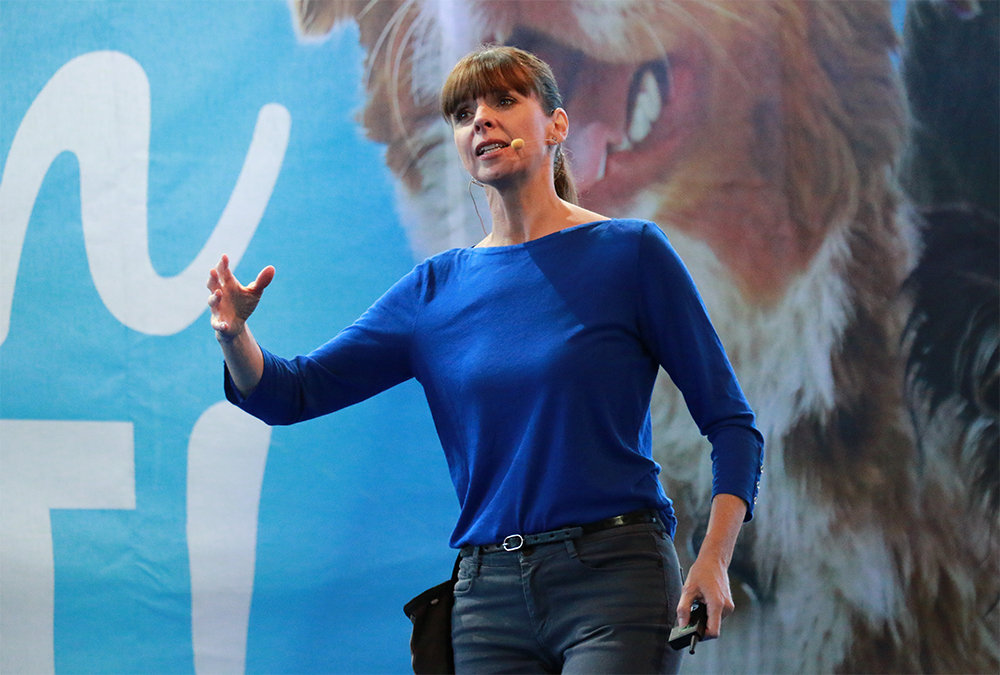 Frequently Asked Questions:
Q:  Can I attend just one of the three DBC days?
Due to space and registration limitations, attendees are not able to register for only one day of the conference. All registrations are for the full, 3-day conference.
Q:  What time does the conference begin and end each day?
The first presentations each day will begin at 10am ET (3pm UK time), while the final presentation each day will end by 6pm ET (11pm UK time).
Q:  Will I get CEU's?
Yes. The Dog Behavior Conference is approved for 18 CEU's from IAABC, CPDT, PPAB and VSA.
Q:  Are there discounts for group or rescue organizations?
Costs for the conference are already underwritten and further discounts are unfortunately not available.
Q:  What is the refund policy?
Refunds are available up to 10 days before the event, after which refunds will only be granted upon request if there is a waitlist for the conference.
Q:  Is VAT included in the ticket price?
No VAT is collected on the ticket purchases, as the organizing entity is a US company with no VAT exposure. Therefore, VAT receipts are not available for attendees.
Q:  My registration was bought for me by someone else. Does my name and email need to be on the registration?
Yes. Each ticket must be purchased separately and results in a unique access code to the conference, so each person attending must register individually WITH THE EMAIL ADDRESS OF THE ACTUAL ATTENDEE. Note that the email provided during registration will be the only email to receive login instructions and conference access, so be sure to use the name and email address of the person who will be attending the conference.
Q: What if I need to leave a presentation partway through it?
No problem. You can leave and rejoin the conference as many times as you like, and all presentations will be recorded (audio and video) so that you can catch up on what you missed later.
Q: Will I get a certificate for this?
Yes. All attendees will be emailed a digital certificate of completion after the event.
$165 for all 3 days
(approx £120)
2022 DBC Conference Speaker Bios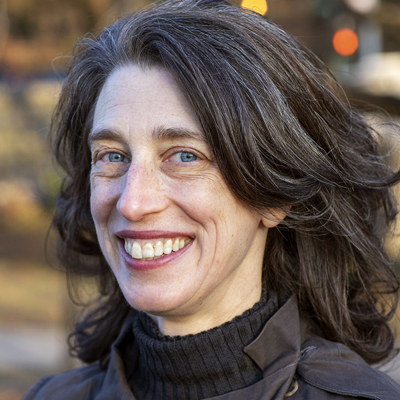 Alexandra Horowitz wants to know what it's like to be a dog. To that end, her Dog Cognition Lab at Barnard College conducts research on a wide range of topics, including dogs' perceptual experience, meta-cognition, and play behavior — as well as examining the attributions people make to dogs. In her free time, she is a professor of psychology and audio storytelling at Barnard and is the author of several books about dogs, including Inside of a Dog: What Dogs See, Smell, and Know (2009), and, most recently, Our Dogs, Ourselves (2019).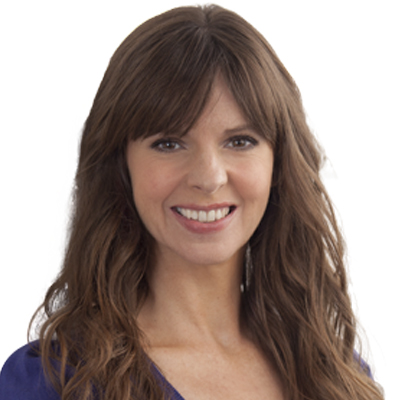 Victoria Stilwell is a world-renowned dog trainer best known as the star of the international hit TV series It's Me or the Dog as well as Greatest American Dog, Dogs Might Fly, Dogs with Extraordinary Jobs, Help My Dog is Out of Control, and various featured web series including Arson Dogs, Guardians of the Night and Unsung Heroes. Having filmed over 110 episodes of It's Me or the Dog since 2005, Stilwell reaches audiences in over 120 countries with her philosophy of positive training methods.  A best-selling author of 5 books including her latest book, "The Ultimate Guide to Raising a Puppy," Stilwell appears frequently in the media and is widely recognized as a leader in the field of animal behavior.
A passionate advocate for positive dog training methods, Stilwell is the Editor-in-Chief of Positively.com, the founder of the Victoria Stilwell Academy for Dog Training & Behavior, and the CEO of Victoria Stilwell Positively Dog Training – the world's premier global network of positive dog trainers. The recipient of multiple awards, Stilwell is committed to helping the cause of animal rescue and rehabilitation and is heavily involved with organizations around the world to increase awareness of puppy mills, dogfighting, animal abuse, pet overpopulation, dog bite prevention and other animal-related causes, but she is best known as a champion for humane positive reinforcement dog training methods. She is an Ambassador for the RSPCA, International Ambassador for the Soi Dog Foundation and serves on the Advisory Boards of RedRover, The Georgia Pet Coalition, The Grey Muzzle Foundation, DogTV, Dognition, W-Underdogs and Canine Assistants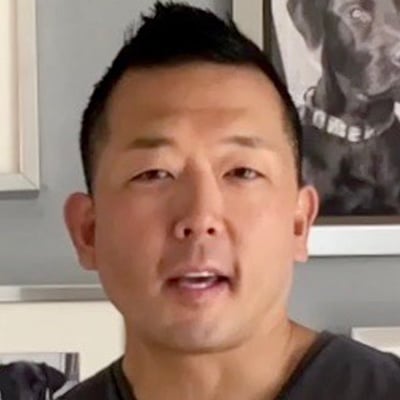 Michael Shikashio, CDBC, is the past president of the International Association of Animal Behavior Consultants (IAABC), and provides private consultations working exclusively with dog aggression cases through his business AggressiveDog.com. Michael is fully certified through the IAABC and is a full member of the Association of Professional Dog Trainers (APDT). He also hosts the popular podcast show "The Bitey End of the Dog."
He is sought after for his expert opinion by numerous media outlets, including the New York Times, New York Post, Baltimore Sun, WebMD, Women's Health Magazine, Real Simple Magazine, SiriusXM Radio, The Chronicle of the Dog, and Steve Dale's Pet World. Michael is a featured speaker at conferences, universities, and seminars around the world, and offers a variety of workshops, webinars, and online courses on the topic of canine aggression, including the Aggression in Dogs Master Course.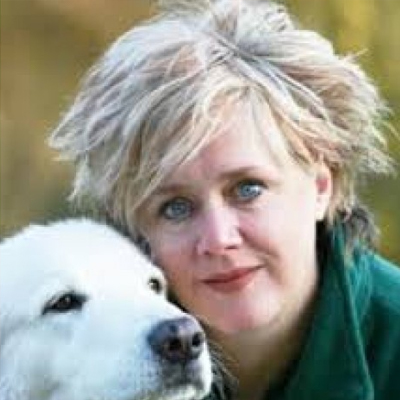 Sarah Fisher is a canine and equine behaviour advisor and educator. She has worked with animals for over twenty years and is the founder of Animal Centred Education. Sarah teaches Animal Centred Education (ACE) courses for trainers, groomers, veterinary nurses, physiotherapists and animal behaviour counsellors who wish to broaden their expertise by learning detailed observations combined with ACE Free Work, bodywork, and ACE techniques inspired by animals and other professionals working in the fields of animal welfare, education and behaviour.
Sarah is experienced with a wide range of breed types and teaches staff workshops for many of the UK's animal welfare organisations including Battersea. She has also worked in Europe teaching staff workshops for shelters and has taught workshops and clinics for dog trainers and behaviourists in Holland, Greece, Switzerland, Italy, Austria, South Africa, Ireland, Cyprus, Romania and Poland.
Sarah gives presentations on a variety of topics at dog training and behaviour seminars in the UK and abroad, and is a regular speaker at the annual Dog Behaviour Conference organised by Victoria Stilwell Positively. She also conducts behaviour assessments for private clients, animal welfare organisations, and court cases. Sarah is a published author and has participated in numerous television and radio programmes over the years including the recent Nightmare Pets SOS for BBC1.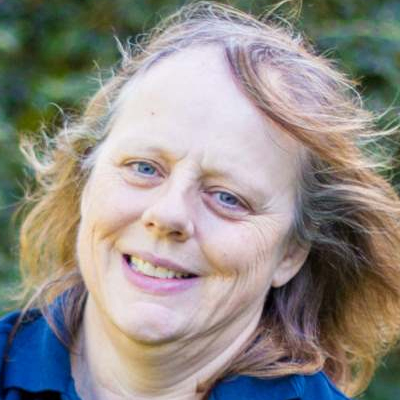 Sarah qualified from Bristol University and spent four years in mixed general practice before setting up Behavioural Referrals Veterinary Practice in 1992. In 2018 she was made a Fellow of the Royal College of Veterinary Surgeons for meritorious contributions to the profession in recognition of her work in establishing Behavioural Medicine as a veterinary discipline. She is an RCVS and European Veterinary Specialist in Behavioural Medicine. Sarah is an External Lecturer in small animal behavioural medicine on the veterinary undergraduate courses at Liverpool University and the University of Surrey. She is a Certified Clinical Animal Behaviourist under the ASAB accreditation scheme and registered as a Veterinary Behaviourist with the Animal Behaviour and Training Council. She sees clinical cases across North West England.
In 2002 Sarah became a Founding Diplomate of the European College of Animal Welfare and Behavioural Medicine (formerly the ECVBM-CA) and served as President from 2002 to 2008. She served as Treasurer of the College from 2011 to 2017 and is currently the chair of the Behavioural Medicine Credentialing Committee. Sarah has a special interest in the interplay between emotional and physical illness in dogs and cats and particularly in the role of pain. She promotes the recognition of emotional health issues in companion animals and the role of the veterinary profession in safeguarding the welfare of animals in this context. Sarah lectures extensively, at home and abroad, on behavioural medicine and is an author, co-author and editor of several books including Behavioural Medicine for Small Animals and Feline Behavioural Health and Welfare, both published by Elsevier.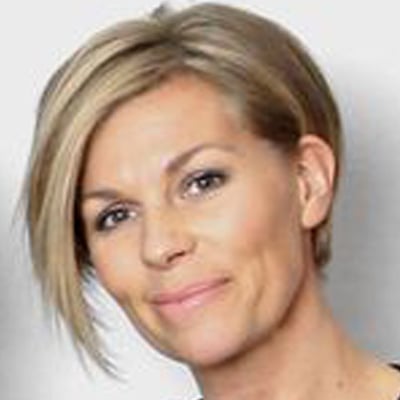 Raising children and dogs together is no joke. For 18 years, as a dog trainer (with 2 kids and 3 pups herself) Justine Schuurmans has been in working with young families to create a HAPPY and SAFE life with their dog.
As the creator of the ground-breaking STOP THE 77 video campaign (reaching over 12million views), her goal, as a certified Family Dog Mediator, is to change the way families see their dog, and teach them a brand new way to maximize success for both humans and dogs! Her unique and 'fun-yet-realistic' content has helped thousands of families navigate this exciting (but often challenging!) new adventure.  And family training is growing! There are now over a hundred trainers worldwide, teaching The Family Dog programs in their communities.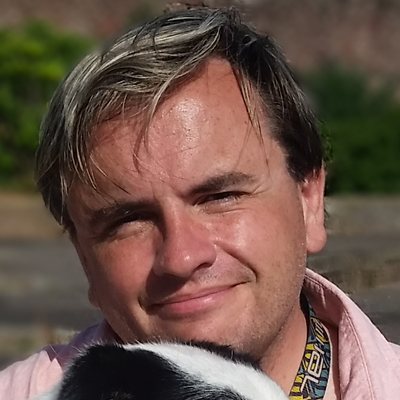 Andrew Hale is a Certified Canine Behaviourist and Trustee at the Association of INTODogs. He is the behavioural consultant for Pet Remedy and has had a key role in the establishing the UK Dog Behaviour and Training Charter. With a background in Human Psychology, Andrew is passionate about learning more about the emotional experiences of dogs and those that that care for them.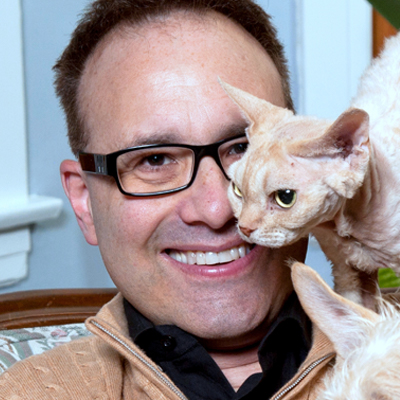 ​Steve Dale, CABC (certified animal behavior consultant) is host of two national radio shows (Black Dog Radio Productions), Steve Dale's Pet World, The Pet Minute) and Steve Dale's Pet World on WGN Radio, Chicago. For 21-years years he authored a Tribune syndicated national newspaper column. His blog is at www.stevedale.tv. His many TV appearances range from Oprah to Good Morning America to National Geographic Explorer to a wide variety of Animal Planet programs, and as a former contributor to superstation WGN. He's currently a regular on nationally syndicated "HouseSmarts TV."
Among his books, are two ebooks Good Dog! and Good Cat! He's a co-editor of Decoding Your Dog and contributed to Decoding Your Cat (both authored by the American College of Veterinary Behaviorists). He's a contributor to The Cat: Clinical Medicine and Management (edited Dr. Susan Little), Treatment and Care of the Geriatric Veterinary Patient (edited Dr. Mary Gardner and Dr. Dani McVety, 2017), and others. He has written forewords and introductions to many books. Steve's a print contributor to DVM 360 and a member of their speaking faculty. He also writes for CATster,is a columnist for American Association of Pet Parents and Journal of the National Association of Veterinary Technicians in America. Formerly, he was the pet editor at USA Weekend. He speaks at veterinary and animal welfare conferences around the world.
Steve's earned multiple awards for his work including the AVMA Humane Award, and is the youngest person inducted into the Dog Writer's Hall of Fame. Steve serves on the Boards of the EveryCat Heath Foundation and Human Animal Bond Association. He's a past Board Member of the American Humane Association and CATalyst Council (which he co-founded). He's also scientific advisor at Pet Partners and he's on the Advisory Board of SPCA Puerto Vallarta, and others.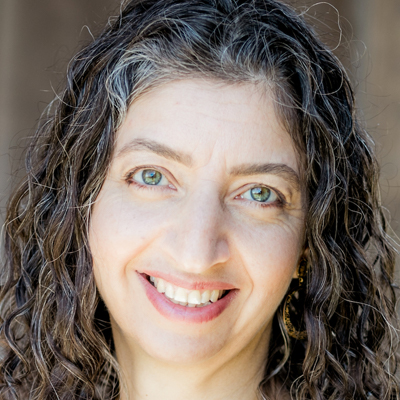 Irith Trietsch Bloom has been training animals since the 1980s and has worked with everything from chickens and rabbits to dogs and horses—not to mention humans.  She is regularly invited to give presentations and loves the learning that comes from taking part in conferences, seminars, and webinars. Irith is faculty at Victoria Stilwell Academy for Dog Training and Behavior and DogBiz's Dog Walking Academy.  She is also a VSPDT, a CPDT-KSA, a CBCC-KA, a CDBC, a CSAT, a KPA CTP, and a CBATI, as well as being certified in TAGteach, a positive-reinforcement method for teaching humans.
Irith's writing has been published both online and in print.  She is on the Board of Directors of the Certification Council for Professional Dog Trainers (CCPDT), Chair Emeritus of the Education Committee of the Association of Professional Dog Trainers (APDT), and a former member of the APDT Legislative Task Force. Irith has a Bachelor of Arts in Biology from the University of Pennsylvania and lives in Los Angeles, California.  In addition to running her company, The Sophisticated Dog, LLC, Irith volunteers with National English Shepherd Rescue and is a member of the Advisory Board for Daily Paws.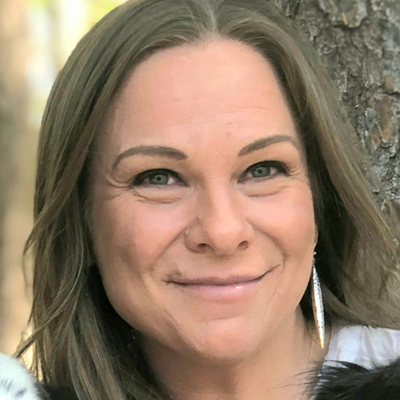 ​Kim Brophey, CDBC, CPDT-KA, FDM, is an applied ethologist and owner of The Dog Door Behavior Center in Asheville, NC. Kim's commitment to Family Dog Mediation® has been recognized internationally, awarded the APDT Outstanding Trainer of the Year in 2009 and the Best Dog Trainer of WNC seven years in a row. She is a member of the International Society for Applied Ethology and the Association of Professional Dog Trainers, and a certified member and past board member of the International Association of Animal Behavior Consultants. Kim Brophey's Dog L.E.G.S.® model of comprehensive canine science has been endorsed by prominent canine scientists such as Raymond Coppinger and embraced by reputable dog trainers worldwide. From her applied ethology content in Michael Shikashio's Aggression in Dogs Master Course to her highly anticipated, market-disrupting Applied Ethology & Family Dog Mediation® Course, Kim's work is a celebrated contribution to the field.
Her groundbreaking book, MEET YOUR DOG, TED talk, and Beyond The Operant (BTO) collaborative have made profound waves and become favorites among both dog professionals and the public. Kim continues to build bridges and invite others to contribute to a new conversation about dogs- one that challenges us to redefine how we perceive, talk about, and treat our canine companions as a society.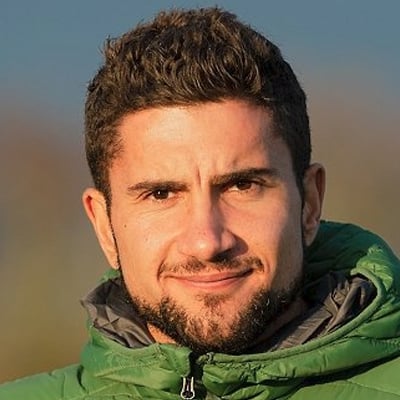 Internationally renowned seminar leader and author Craig Ogilvie is a highly experienced Certified Canine Behaviourist and Trainer, Police Dog Training Instructor and Mondioring Decoy (Licensed in France) Having spent a great deal of time training and testing working dogs in locations all over Europe, Craig very quickly went on to achieve unique accreditation. Craig is the first person from the U.K to be licensed to test and train dogs internationally in the working dog sport called Mondioring: which consists of Obedience, Agility and Criminal Apprehension.
Craig is one of the very few experienced and qualified Civilian Police Dog Training Instructors in the U.K. and has worked for the police full time as a dog training instructor. He has delivered seminars to multiple police dog sections along with the U.K Military working dog teams.
Craig's passion and study of dog behaviour and training led him to becoming a certified canine behaviourist and trainer, with much of his time is focused on working around problematic behaviours in dogs, problem solving, motivation and the power of positive reinforcement when working with dogs.  Craig's journey has led to him helping dogs and people all over the world via seminars, workshops and online training for professionals and enthusiasts alike.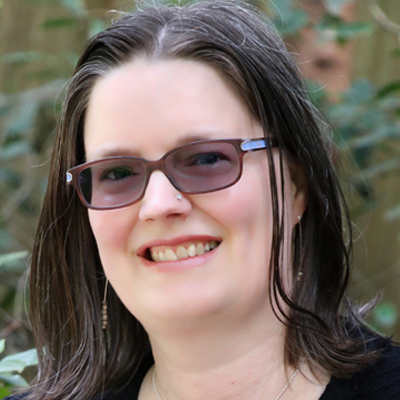 Zazie Todd, PhD, is the author of Wag: The Science of Making Your Dog Happy, and the creator of Companion Animal Psychology, a blog about how to have happier cats and dogs (according to science). She has a PhD in Psychology, is an honours graduate of the prestigious Academy for Dog Trainers and has a Certificate of Feline Behaviour (with Distinction) from international Cat Care. She is the owner-operator of Blue Mountain Animal Behaviour and is an affiliate member of the American Veterinary Society of Animal Behavior.
She has a Psychology Today blog called Fellow Creatures, and has also written about pets for Modern Dog, Modern Cat, Pacific Standard, The Psychologist, and Reader's Digest. Originally from Leeds, UK, she now lives in Maple Ridge, BC, with her husband and two cats.
$165 for all 3 days
(approx £120)