Join dog trainers, behavior geeks and pet pros from around the world on April 1-3, 2022 for one of the most anticipated and dynamic interactive online events of the year – the Dog Behavior Conference.
Featuring a world-class roster of elite presenters covering topics ranging from training and behavior to rescue/shelter work and the latest in behavioral and cognitive science, the Dog Behavior Conference (DBC) is a 3-day virtual event designed specifically for attendees seeking an inspirational learning experience and the opportunity to connect with and be inspired alongside a uniquely like-minded audience of dog lovers.
$145 for all 3 days
(approx £105)
Earlybird Rate (expires Dec 31)
How Attendees Describe the DBC Experience:


(Recorded live in their own words during 2021 DBC)
SPEAKERS INCLUDE:
Alexandra Horowitz
Kim Brophey

Sarah Fisher
Michael Shikashio
Sarah Heath
Victoria Stilwell
Steve Dale

Andrew Hale
Justine Schuurmans
Irith Bloom
and more!
Presentation Titles Coming Soon!
Previous (2021) DBC Presentation Titles – for reference only:
Following the Dog into a World of Smell  |  Helping Shelter Dogs Through Difficult Times  |  Adolescent Dogs – Engage the Brain, Reduce the Pain  |  To Neuter or Not to Neuter? – That is the Question!  |  Taking The Use of Music and Sound to the Next Level  |  Beyond the Operant – Stepping into the Dog's Behavioural Experience  |  Working With Your Pet Chainsaw – Safe and Effective Handling Techniques for Dog Aggression  |  Home Alone:  Separation Without Anxiety  |  Arousal: What, Why and How  |  Science Talk – Puppy Edition  |  The Significance of Social Learning in Dogs' Lives  |  Imitation – The Untapped Talent of Dogs
Following 6 sold-out years of in-person conferences held throughout the UK, due to the global pandemic, in early 2020 the seventh annual DBC was shifted to an online conference with overwhelming success, providing thousands of attendees from around the world the opportunity to take advantage of the unique and powerful nature of the DBC experience.
Due to the success of the move online in 2020 and 2021 and based on the public's rave response to the communal nature of the virtual experience, in 2022 the ninth annual DBC will once again be accessible to all as a global online event.

Expand your knowledge, re-charge your passion, connect with like-minded dog people, learn how science impacts real-world training, and renew your dedication and inspiration to helping provide the best possible life for dogs and the people who love them.
Attendees of the 3-day online event will receive full entry to stream all of its live presentations, downloadable PDF resources, exclusive access to special promotions, and access to video recordings of each presentation from the conference.
Seats are limited, so don't delay in registering for the online conference now to ensure you have a spot at this industry-leading annual event!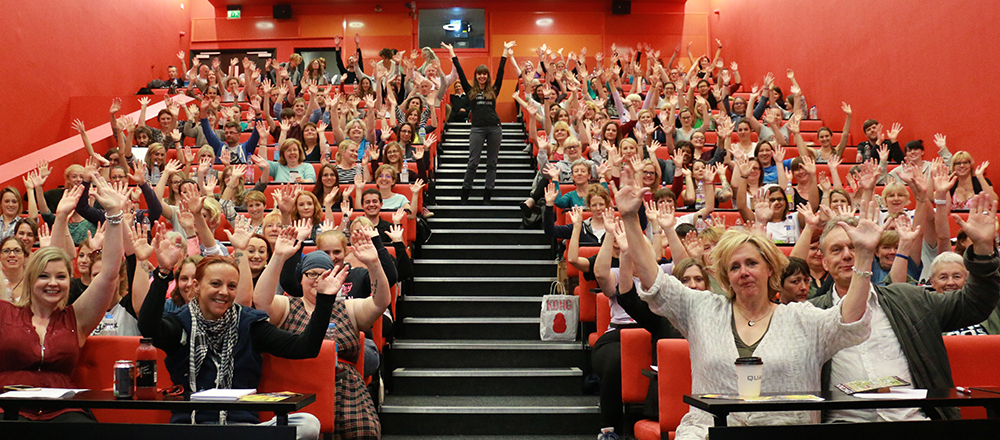 International Dog Behaviour Conference Key Facts
Attendees can claim 18 CEUs from IAABC, CPDT, PPAB and VSA.
Registration fee is $145 (approx £110) and grants access to all conference presentations on all days of the event.
Single-day registrations are not available.
Access will be available to re-watch all presentations via recordings.
Group registrations not available – must be purchased separately.
The registration fee will be charged to your credit/debit card account as 'DBC' or 'DogConference'.
Conference is held only online – there is no in-person version of the event.
Attendees will receive a digital certificate of attendance after the event.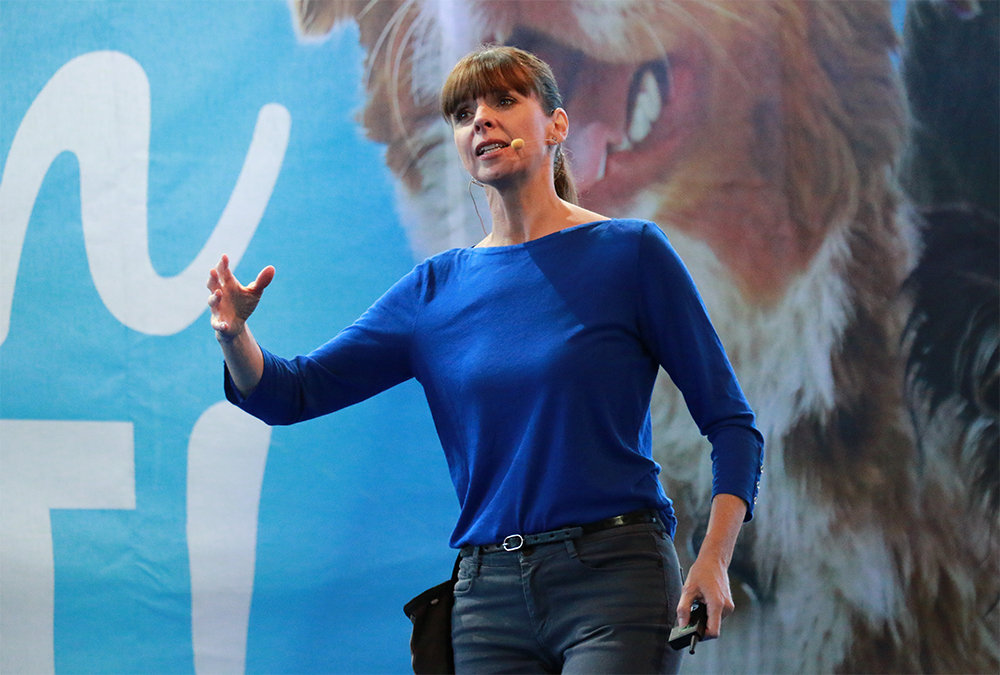 Frequently Asked Questions:
Q:  Can I attend just one of the three DBC days?
Due to space and registration limitations, attendees are not able to register for only one day of the conference. All registrations are for the full, 3-day conference.
Q:  What time does the conference begin and end each day?
The first presentations each day will begin at 10am ET (3pm UK time), while the final presentation each day will end by 6pm ET (11pm UK time).
Q:  Will I get CEU's?
Yes. The Dog Behavior Conference is approved for 18 CEU's from IAABC, CPDT, PPAB and VSA.
Q:  Are there discounts for group or rescue organizations?
Costs for the conference are already underwritten and further discounts are unfortunately not available.
Q:  What is the refund policy?
Refunds are available up to 10 days before the event, after which refunds will only be granted upon request if there is a waitlist for the conference.
Q:  Is VAT included in the ticket price?
No VAT is collected on the ticket purchases, as the organizing entity is a US company with no VAT exposure. Therefore, VAT receipts are not available for attendees.
Q:  My registration was bought for me by someone else. Does my name and email need to be on the registration?
Yes. Each ticket must be purchased separately and results in a unique access code to the conference, so each person attending must register individually WITH THE EMAIL ADDRESS OF THE ACTUAL ATTENDEE. Note that the email provided during registration will be the only email to receive login instructions and conference access, so be sure to use the name and email address of the person who will be attending the conference.
Q: What if I need to leave a presentation partway through it?
No problem. You can leave and rejoin the conference as many times as you like, and all presentations will be recorded (audio and video) so that you can catch up on what you missed later.
Q: Will I get a certificate for this?
Yes. All attendees will be emailed a digital certificate of completion after the event.
2022 DBC Conference Speaker Bios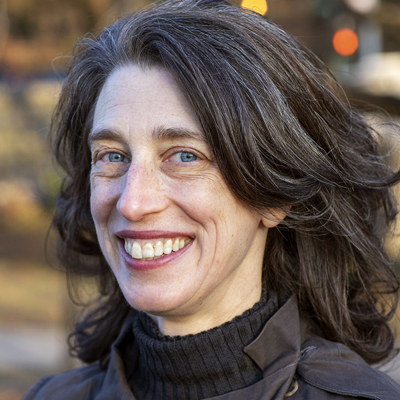 Alexandra Horowitz wants to know what it's like to be a dog. To that end, her Dog Cognition Lab at Barnard College conducts research on a wide range of topics, including dogs' perceptual experience, meta-cognition, and play behavior — as well as examining the attributions people make to dogs. In her free time, she is a professor of psychology and audio storytelling at Barnard and is the author of several books about dogs, including Inside of a Dog: What Dogs See, Smell, and Know (2009), and, most recently, Our Dogs, Ourselves (2019).
Victoria Stilwell is a world-renowned dog trainer best known as the star of the international hit TV series It's Me or the Dog as well as Greatest American Dog, Dogs Might Fly, Dogs with Extraordinary Jobs, Help My Dog is Out of Control, and various featured web series including Arson Dogs, Guardians of the Night and Unsung Heroes. Having filmed over 110 episodes of It's Me or the Dog since 2005, Stilwell reaches audiences in over 120 countries with her philosophy of positive training methods.  A best-selling author of 5 books including her latest book, "The Ultimate Guide to Raising a Puppy," Stilwell appears frequently in the media and is widely recognized as a leader in the field of animal behavior.
A passionate advocate for positive dog training methods, Stilwell is the Editor-in-Chief of Positively.com, the founder of the Victoria Stilwell Academy for Dog Training & Behavior, and the CEO of Victoria Stilwell Positively Dog Training – the world's premier global network of positive dog trainers. The recipient of multiple awards, Stilwell is committed to helping the cause of animal rescue and rehabilitation and is heavily involved with organizations around the world to increase awareness of puppy mills, dogfighting, animal abuse, pet overpopulation, dog bite prevention and other animal-related causes, but she is best known as a champion for humane positive reinforcement dog training methods. She is an Ambassador for the RSPCA, International Ambassador for the Soi Dog Foundation and serves on the Advisory Boards of RedRover, The Georgia Pet Coalition, The Grey Muzzle Foundation, DogTV, Dognition, W-Underdogs and Canine Assistants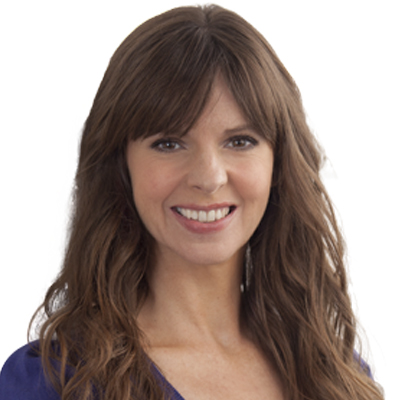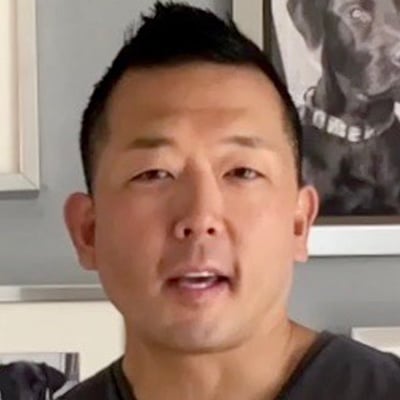 Michael Shikashio, CDBC, is the past president of the International Association of Animal Behavior Consultants (IAABC), and provides private consultations working exclusively with dog aggression cases through his business AggressiveDog.com. Michael is fully certified through the IAABC and is a full member of the Association of Professional Dog Trainers (APDT). He also hosts the popular podcast show "The Bitey End of the Dog."
He is sought after for his expert opinion by numerous media outlets, including the New York Times, New York Post, Baltimore Sun, WebMD, Women's Health Magazine, Real Simple Magazine, SiriusXM Radio, The Chronicle of the Dog, and Steve Dale's Pet World. Michael is a featured speaker at conferences, universities, and seminars around the world, and offers a variety of workshops, webinars, and online courses on the topic of canine aggression, including the Aggression in Dogs Master Course.
Sarah Fisher is a canine and equine behaviour advisor and educator. She has worked with animals for over twenty years and is the founder of Animal Centred Education. Sarah teaches Animal Centred Education (ACE) courses for trainers, groomers, veterinary nurses, physiotherapists and animal behaviour counsellors who wish to broaden their expertise by learning detailed observations combined with ACE Free Work, bodywork, and ACE techniques inspired by animals and other professionals working in the fields of animal welfare, education and behaviour.
Sarah is experienced with a wide range of breed types and teaches staff workshops for many of the UK's animal welfare organisations including Battersea. She has also worked in Europe teaching staff workshops for shelters and has taught workshops and clinics for dog trainers and behaviourists in Holland, Greece, Switzerland, Italy, Austria, South Africa, Ireland, Cyprus, Romania and Poland.
Sarah gives presentations on a variety of topics at dog training and behaviour seminars in the UK and abroad, and is a regular speaker at the annual Dog Behaviour Conference organised by Victoria Stilwell Positively. She also conducts behaviour assessments for private clients, animal welfare organisations, and court cases. Sarah is a published author and has participated in numerous television and radio programmes over the years including the recent Nightmare Pets SOS for BBC1.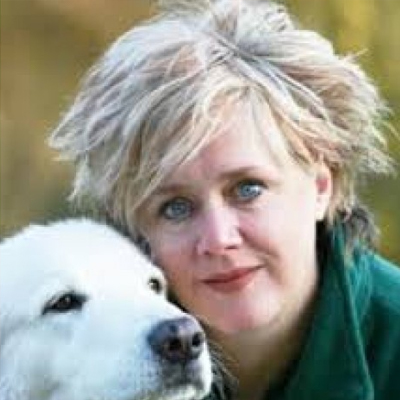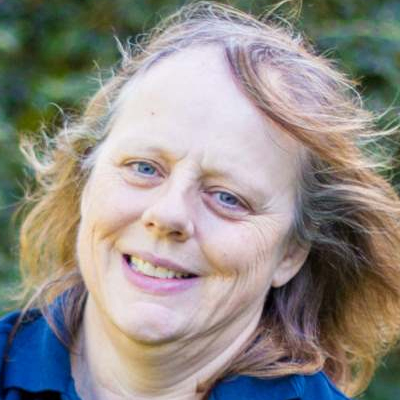 Sarah qualified from Bristol University and spent four years in mixed general practice before setting up Behavioural Referrals Veterinary Practice in 1992. In 2018 she was made a Fellow of the Royal College of Veterinary Surgeons for meritorious contributions to the profession in recognition of her work in establishing Behavioural Medicine as a veterinary discipline. She is an RCVS and European Veterinary Specialist in Behavioural Medicine. Sarah is an External Lecturer in small animal behavioural medicine on the veterinary undergraduate courses at Liverpool University and the University of Surrey. She is a Certified Clinical Animal Behaviourist under the ASAB accreditation scheme and registered as a Veterinary Behaviourist with the Animal Behaviour and Training Council. She sees clinical cases across North West England.
In 2002 Sarah became a Founding Diplomate of the European College of Animal Welfare and Behavioural Medicine (formerly the ECVBM-CA) and served as President from 2002 to 2008. She served as Treasurer of the College from 2011 to 2017 and is currently the chair of the Behavioural Medicine Credentialing Committee. Sarah has a special interest in the interplay between emotional and physical illness in dogs and cats and particularly in the role of pain. She promotes the recognition of emotional health issues in companion animals and the role of the veterinary profession in safeguarding the welfare of animals in this context. Sarah lectures extensively, at home and abroad, on behavioural medicine and is an author, co-author and editor of several books including Behavioural Medicine for Small Animals and Feline Behavioural Health and Welfare, both published by Elsevier.
Justine Schuurmans

Raising children and dogs together is no joke. For 18 years, as a dog trainer (with 2 kids and 3 pups herself) Justine Schuurmans has been in working with young families to create a HAPPY and SAFE life with their dog.
As the creator of the ground-breaking STOP THE 77 video campaign (reaching over 12million views), her goal, as a certified Family Dog Mediator, is to change the way families see their dog, and teach them a brand new way to maximize success for both humans and dogs! Her unique and 'fun-yet-realistic' content has helped thousands of families navigate this exciting (but often challenging!) new adventure.  And family training is growing! There are now over a hundred trainers worldwide, teaching The Family Dog programs in their communities.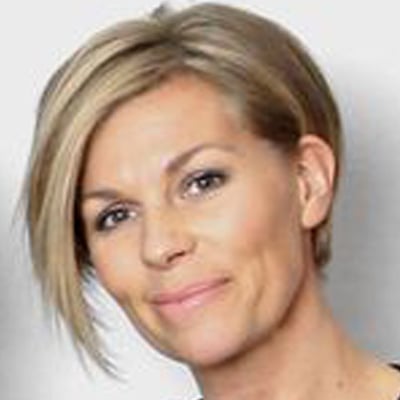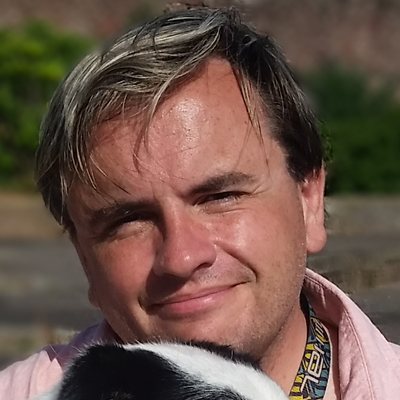 Andrew Hale is a Certified Canine Behaviourist and Trustee at the Association of INTODogs. He is the behavioural consultant for Pet Remedy and has had a key role in the establishing the UK Dog Behaviour and Training Charter. With a background in Human Psychology, Andrew is passionate about learning more about the emotional experiences of dogs and those that that care for them.
​Steve Dale, CABC (certified animal behavior consultant) is host of two national radio shows (Black Dog Radio Productions), Steve Dale's Pet World, The Pet Minute) and Steve Dale's Pet World on WGN Radio, Chicago. For 21-years years he authored a Tribune syndicated national newspaper column. His blog is at www.stevedale.tv. His many TV appearances range from Oprah to Good Morning America to National Geographic Explorer to a wide variety of Animal Planet programs, and as a former contributor to superstation WGN. He's currently a regular on nationally syndicated "HouseSmarts TV."
Among his books, are two ebooks Good Dog! and Good Cat! He's a co-editor of Decoding Your Dog and contributed to Decoding Your Cat (both authored by the American College of Veterinary Behaviorists). He's a contributor to The Cat: Clinical Medicine and Management (edited Dr. Susan Little), Treatment and Care of the Geriatric Veterinary Patient (edited Dr. Mary Gardner and Dr. Dani McVety, 2017), and others. He has written forewords and introductions to many books. Steve's a print contributor to DVM 360 and a member of their speaking faculty. He also writes for CATster,is a columnist for American Association of Pet Parents and Journal of the National Association of Veterinary Technicians in America. Formerly, he was the pet editor at USA Weekend. He speaks at veterinary and animal welfare conferences around the world.
Steve's earned multiple awards for his work including the AVMA Humane Award, and is the youngest person inducted into the Dog Writer's Hall of Fame. Steve serves on the Boards of the EveryCat Heath Foundation and Human Animal Bond Association. He's a past Board Member of the American Humane Association and CATalyst Council (which he co-founded). He's also scientific advisor at Pet Partners and he's on the Advisory Board of SPCA Puerto Vallarta, and others.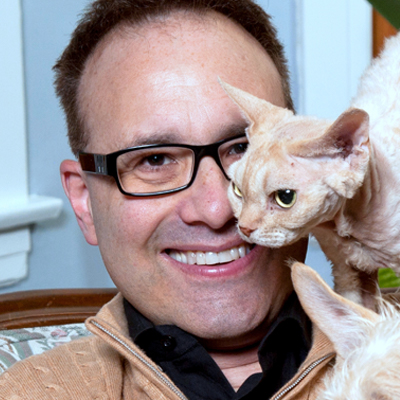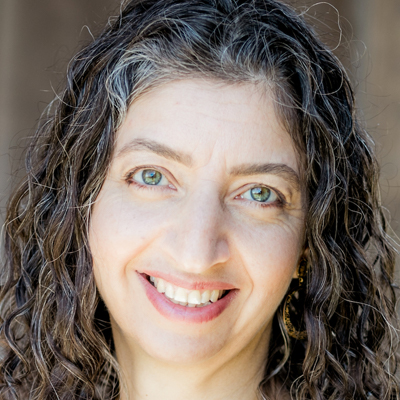 Irith Trietsch Bloom has been training animals since the 1980s and has worked with everything from chickens and rabbits to dogs and horses—not to mention humans.  She is regularly invited to give presentations and loves the learning that comes from taking part in conferences, seminars, and webinars. Irith is faculty at Victoria Stilwell Academy for Dog Training and Behavior and DogBiz's Dog Walking Academy.  She is also a VSPDT, a CPDT-KSA, a CBCC-KA, a CDBC, a CSAT, a KPA CTP, and a CBATI, as well as being certified in TAGteach, a positive-reinforcement method for teaching humans.
Irith's writing has been published both online and in print.  She is on the Board of Directors of the Certification Council for Professional Dog Trainers (CCPDT), Chair Emeritus of the Education Committee of the Association of Professional Dog Trainers (APDT), and a former member of the APDT Legislative Task Force. Irith has a Bachelor of Arts in Biology from the University of Pennsylvania and lives in Los Angeles, California.  In addition to running her company, The Sophisticated Dog, LLC, Irith volunteers with National English Shepherd Rescue and is a member of the Advisory Board for Daily Paws.
​Kim Brophey, CDBC, CPDT-KA, FDM, is an applied ethologist and owner of The Dog Door Behavior Center in Asheville, NC. Kim's commitment to Family Dog Mediation® has been recognized internationally, awarded the APDT Outstanding Trainer of the Year in 2009 and the Best Dog Trainer of WNC seven years in a row. She is a member of the International Society for Applied Ethology and the Association of Professional Dog Trainers, and a certified member and past board member of the International Association of Animal Behavior Consultants. Kim Brophey's Dog L.E.G.S.® model of comprehensive canine science has been endorsed by prominent canine scientists such as Raymond Coppinger and embraced by reputable dog trainers worldwide. From her applied ethology content in Michael Shikashio's Aggression in Dogs Master Course to her highly anticipated, market-disrupting Applied Ethology & Family Dog Mediation® Course, Kim's work is a celebrated contribution to the field.
Her groundbreaking book, MEET YOUR DOG, TED talk, and Beyond The Operant (BTO) collaborative have made profound waves and become favorites among both dog professionals and the public. Kim continues to build bridges and invite others to contribute to a new conversation about dogs- one that challenges us to redefine how we perceive, talk about, and treat our canine companions as a society.