Join dog trainers, behavior geeks and pet pros from around the world on April 16-18, 2021 for one of the most anticipated and dynamic interactive online events of the year – the Dog Behavior Conference.
Featuring a world-class roster of elite presenters covering topics ranging from training and behavior to rescue/shelter work and the latest in behavioral and cognitive science, the Dog Behavior Conference (DBC) is a 3-day virtual event designed specifically for attendees seeking an inspirational learning experience and the opportunity to connect with and be inspired alongside a uniquely like-minded audience of dog lovers.
$145 for all 3 days

(approx £110)
SPEAKERS INCLUDE*:
Alexandra Horowitz
Clive Wynne
Sarah Fisher
Michael Shikashio
Sarah Heath
Victoria Stilwell
Joshua Leeds
Andrew Hale
Dr. Kathy Murphy
Lisa Waggoner
Irith Bloom
Lisa Radosta
Ádám Miklósi
Claudia Fugazza
and more!

PRESENTATIONS INCLUDE*:
Following the Dog into a World of Smell
Helping Shelter Dogs Through Difficult Times
Creating a Support Bubble for Adolescent Dogs
To Neuter or Not to Neuter? – That is the Question!
Taking the Use of Music and Sound in Dog Training to the Next Level
Beyond the Operant – Stepping into the Dog's Behavioural Experience
Working With Your Pet Chainsaw – Safe and Effective Handling Techniques for Dog Aggression
Home Alone: Separation Without Anxiety
"I'm out of control!" – Helping the Over-Aroused Dog
Will They Grow Out of It? Recognition of Behavioral Disorders in Puppies and Options for Treatment
Science Talk – Puppy Edition
The Significance of Social Learning in Dogs' Lives
Imitation – The Untapped Talent of Dogs
…and more!
Following 6 sold-out years of in-person conferences held throughout the UK, due to the global pandemic, in early 2020 the seventh annual DBC was shifted to an online conference with overwhelming success, providing thousands of attendees from around the world the opportunity to take advantage of the unique and powerful nature of the DBC experience.
Due to the success of the move online in 2020 and based on the public's rave response to the communal nature of the virtual experience, in 2021 the eighth annual DBC will once again be accessible to all as a global online event.

Expand your knowledge, re-charge your passion, connect with like-minded dog people, learn how science impacts real-world training, and renew your dedication and inspiration to helping provide the best possible life for dogs and the people who love them.
Attendees of the 3-day online event will receive full entry to stream all of its live presentations, downloadable PDF resources, exclusive access to special promotions, and access to video recordings of each presentation from the conference.
Seats are limited, so don't delay in registering for the online conference now to ensure you have a spot at this industry-leading annual event!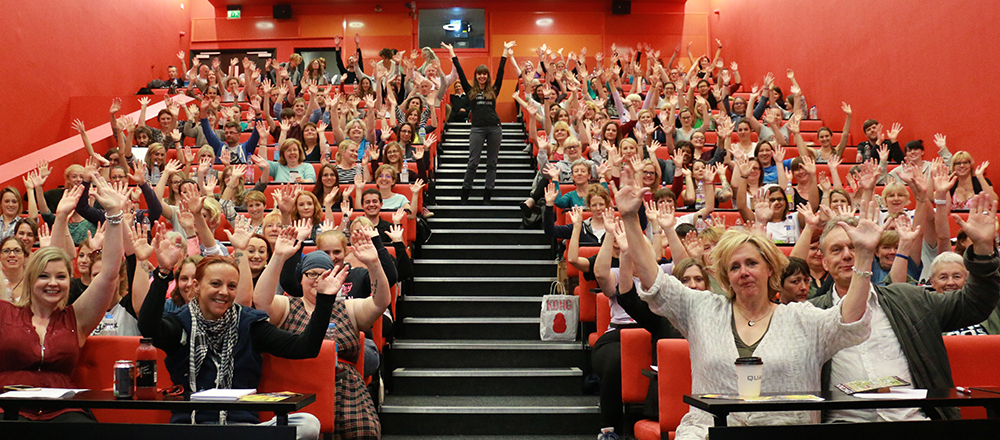 2021 DBC Conference Speakers & Presentations*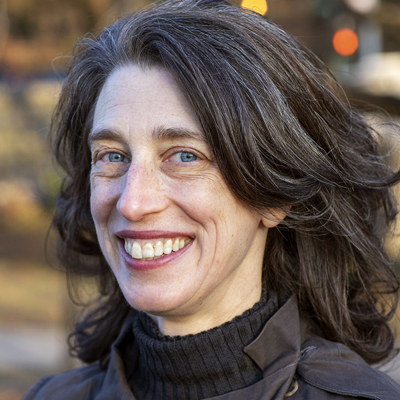 Bestselling author, professor and Senior Research Fellow at Barnard College, Columbia University, founder of the Dog Cognition Lab at Barnard
Following the Dog into a World of Smell
"The act of smelling something, anything," wrote Lewis Thomas, "is remarkably like the act of thinking itself." And yet humans, thoughtful creatures, rarely spend much of any day smelling anything at all. Given the olfactory world of the dog, we need both research and imaginative work to try to understand how dogs think. In this presentation, the acclaimed Dr. Horowitz will describe the biology of smell and dogs' olfactory acuity while discussing how to re-awaken our own sense of smell. This knowledge and experimentation can help trainers — and all people who live or work with dogs — see the dog's world: explaining some puzzling dog behavior, and bringing us empathically closer to the dog's experience.
Discover the difference between dog and human olfaction
Learn how to explore a world of smell
Find out how to use smell to get closer to the dog's point of view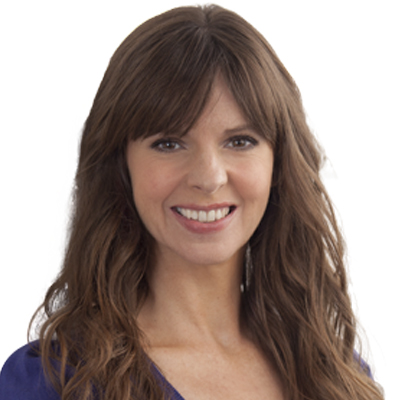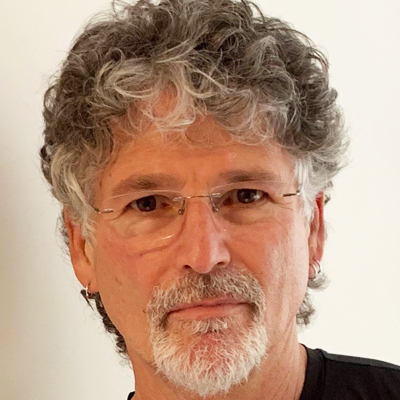 Dog behaviour expert, creator of It's Me or the Dog, founder of VSPDT and the founder/president of the Victoria Stilwell Academy
Psychoacoustician, sound researcher and co-founder of Through a Dog's Ear.
Taking the Use of Music and Sound in Dog Training to The Next Level
We know that sound has a powerful impact on a dog's nervous system, but how do dogs perceive sound in their environment and how does it impact their daily lives? You've probably heard about Through a Dog's Ear – a psychoacoustically designed music series to help calm your dog or cat, but are you using it to its full potential?
Through a Dog's Ear founder and expert psychoacoustician Joshua Leeds and pet behavior expert Victoria Stilwell will take you on a fascinating journey through your dog's ear. Together they will unlock the canine mind and explore how sound influences dogs' abilities to learn and flourish, as well as how sounds in the environment can cause noise sensitivity issues to become increasingly severe. Join them to explore how new research into the way music is being used to relieve pet anxiety can help you and your dog.
Learn how music affects you and your canine companion
Discover the "nutrients" of sound
Investigate how music and sound affects the nervous system
Analyze how sensory confusion, the orienting response, and a lack of patterns creates undesirable, chaotic, misunderstood behavior)
Uncover the impact of environmental domestic sounds, including wifi
Explore how therapies using music and sound (audio) can help dogs with fear, anxiety, and aggressive behavior; separation issues; thunder/firework phobia; shelter and noise sensitivity in the home
Find out more about the leading research into the music preference of dogs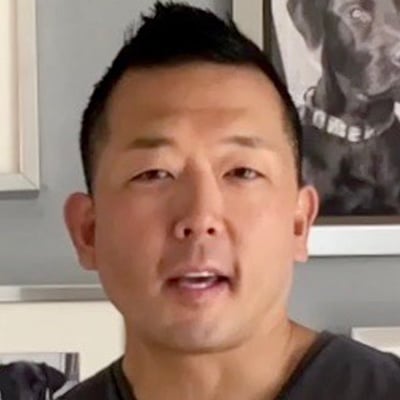 Certified Dog Behaviour Consultant and canine aggression expert
"Working With Your Pet Chainsaw – Safe and Effective Handling Techniques for Dog Aggression"
Avoiding bites when working with dogs who have a history of aggression is crucial. There are significant ramifications to consider when a dog inflicts injury to a person or another animal. How we handle and approach dogs who may bite can mitigate these risks.
Michael Shikashio CDBC will be demonstrating a variety of techniques that can reduce the fear, anxiety, or stress a dog we are handling may be experiencing, while ensuring safety is a priority. He will highlight leash handling skills, how to properly use food with an aggressive dog, the most effective way to use our own body language, and tactics to use in emergency scenarios.
Understand the benefits of proficiency in leash handling skills to avoid dog bites
Learn a variety of defensive and emergency handling techniques to keep yourself and others safe
Determine the most effective strategies for using food to mitigate fear, stress, and anxiety in dogs while maximizing safety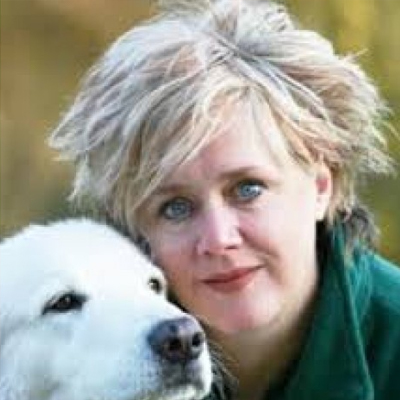 Animal Centred Education founder, T-touch practitioner and behaviour counselor, VSA Faculty
Creating a Support Bubble for Adolescent Dogs
Sarah is passionate about supporting dogs of all ages but adolescence is her favourite age group. It isn't just people that benefit from a support bubble in times of need, dogs need them too. Adolescent dogs are more likely to be surrendered or abandoned, but with greater understanding, and building quiet connections at a pace to suit each individual dog, we can support the maturing dog at a time when he is probably at his most vulnerable.
Many adolescent dogs become body sensitive around the five month mark and this, coupled with the natural biological process of the adolescent period, can lead to misunderstanding and confusion which in turn creates conflict and can break down the relationship between the adolescent dog and the guardian(s).
Should we really be intensifying/accelerating socialisation and training as many suggest, or should we be focusing on refining a more flexible strategy to support dogs, and their guardians through this wonderful (but sometimes challenging) phase?
Instead of thinking about what we should teach adolescent dogs, let's consider what we can learn from them. This presentation will explore the magnificent adolescent phase.
Identify the right decompressors for the individual dog
Minimize frustration by paying attention to our own behaviour
Modify games specifically for adolescent dogs
Learn how to give adolescent dogs choice… and a voice
Establish a body contact contract
Build calm foundations within a frame work of ACE Free Work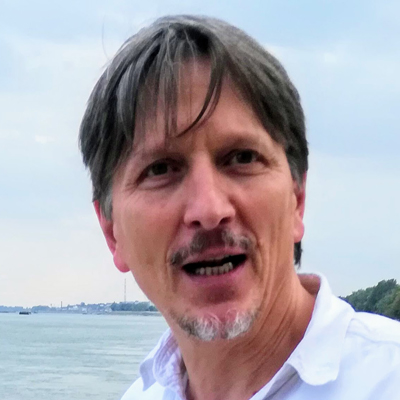 Professor & head of the Department of Ethology at Eötvös Loránd University (Budapest) and founder of Family Dog Project

The Significance of Social Learning in Dogs' Lives
Observing what other individuals in other groups do is a very powerful way of obtaining information about the environment. Companion dogs are social animals, although their typical social partners belong to another species. So despite early ignorance on the part of dog trainers and experts, research has revealed that dogs are able to learn by observing both their human partners and other dogs. In recent years, ethologists have established various forms of social learning in dogs.
While puppies show a preference for the types of food consumed by the bitch during gestation, they also show a preference for a specific food that was eaten by another dog earlier. Dogs also learn by observation about the location of food sources and they also learn how to solve simple problems form looking at the actions of experts of the task. This ability emerges early in development as revealed by the performance of 8-week old dog puppies that learned to open a puzzle box faster when they had observed a skill-full dog or human solving the task.
Whether a dog is inclined to learn by observation depends also on its position within its social system. Unfortunately, the social learning capacity of dogs has not been exploited. This is unfortunate because learning by observation is a natural way of obtaining information about the environment in contrast to many other forms of dog training.
Learn how dogs are able to learn by observing other dogs or humans
Discover how dogs show the ability to learn under various conditions
Explore how the social learning performance of an individual dogs depends on many factors
Investigate whether dog training should rely more on the social learning skills of dogs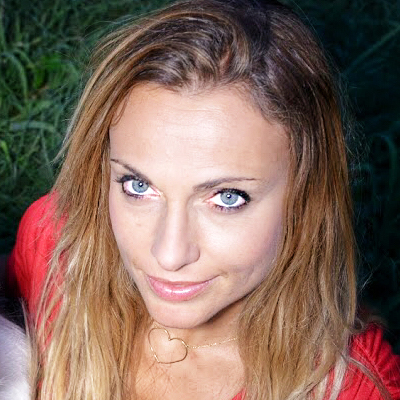 Researcher at the Department of Ethology in Eötvös Loránd University (Budapest) and founder of 'Do as I Do'
Imitation – The Untapped Talent of Dogs
Among the social learning processes, imitation has always been challenging to study from a methodological perspective. Join Claudia as she reveals how dogs trained with the imitation-based Do as I Do method learn to match their behaviour to actions demonstrated by a human model upon request. She explores how the use of this method, combined with the two-action procedure provided evidence of imitation in dogs. By including a delay between the demonstration and the request to imitate, Claudia and her team investigated dogs' ability to form a mental representation of the demonstrated action and to recall it, to use it as the basis for performing a matching action (deferred imitation).
Claudia shows how in Do as I Do tasks, the observer's behaviour depends on how it represents the model's demonstration. Thus, this method can be also used to assess whether dogs represent the actions of others in a framework that includes their goals, as well as the means to reach those. Further exploration of this paradigm will show how this has also allowed researchers to reveal episodic-like memory of others' actions in dogs, a cognitive skill that was very elusive to test in non-human animals.
In humans, episodic memory is thought to be linked to self-awareness. Claudia discusses how the findings about episodic-like memory in dogs paved the way to study dogs' ability to represent its own actions, as an important building block of the more complex capacity to represent "the self". She also shows how this method is also used in the applied field of dog training, to teach dogs new actions by exploiting their imitative abilities. Claudia discusses the results of studies which found that dogs trained using imitation learn faster and remember and generalize the learned actions more than dogs trained with shaping.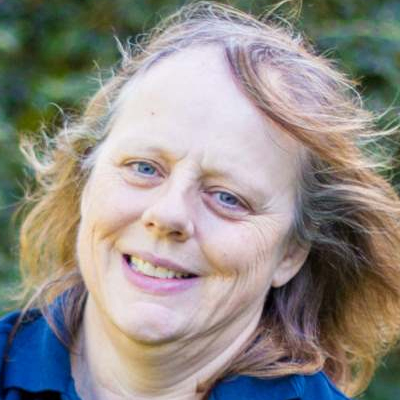 Renowned veterinary behaviourist, VSA Faculty
To Neuter or Not to Neuter? – That is the Question!
The decision whether to neuter is a complex one and needs to be made on an individual basis. This presentation will consider the influence of lust motivation on the behaviour of domestic dogs and discuss some of the potential emotional consequences of neutering and of remaining entire.
Join Sarah as she discusses examples of clinical scenarios in which neutering may be considered and debate some of the emotional and physical health factors which need to be explored when making a decision.
Examine the debate over whether or not neutering is right for your dog
Learn about the influence of lust motivation on dog behaviour
Explore individual scenarios on both sides of the debate argument
Discover how emotional and physical health factors play a role in a neutering decision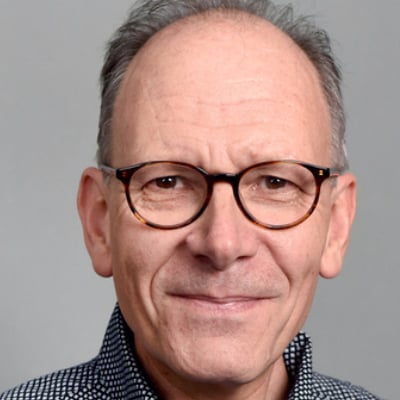 Clive Wynne
Author, Professor of Psychology and founder/director of Arizona State University's Canine Science Collaboratory
Helping Shelter Dogs thru Difficult Times
Millions of dogs – through no fault of their own – sleep in animal shelters every night. With the help of his students, Clive Wynne has investigated what a dog can do to put himself in a better position to find his way into a proper home. Dr. Wynne will share details regarding research which found that some dog behaviors are big turn-offs for potential adopters while others are very attractive.
Also explored are simple ways to help dogs to behave in more attractive ways which increase adoptions, as well as how influenced potential adopters are by a dogs' breed and appearance. While we can't change what a dog looks like, this fascinating research has investigated how shelters assign breeds (it's a crapshoot!), and how we can work around perceptions of breeds with simple interventions that increase adoptions.
Identify methods to study dog-adopter interactions in a shelter
Identify attractive and unattractive qualities of dogs in shelters
Describe behavioral interventions that can improve adoptability of dogs
Explain how shelters identify the breed makeup of the dogs in their care
Describe how breed perceptions can be manipulated to improve dogs' adoption chances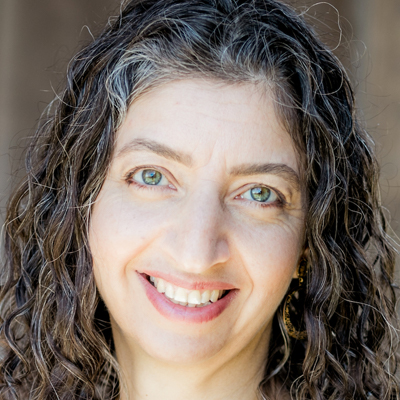 Dog behavior expert, founder of The Sophisticated Dog, VSA Faculty
"I'm out of control!" Helping the Over-Aroused Dog
Many of the behavior issues we see in dogs–including biting– can relate to over-arousal.  But what exactly is arousal?  And how do we help the over-aroused dog?  Whether you are faced with reactive, aggressive, or fearful behavior, addressing over-arousal can be the key to improving behavior and keeping dogs in their homes.
In this presentation, Irith Bloom will provide a working definition of arousal and share practical tools to help you deal with over-arousal issues in dogs.
Be better able to determine when "problem" behaviors relate to over-arousal
Have a working definition of "arousal"
Learn training games that can help dogs learn to manage their arousal levels
Have tools for explaining arousal and its effects to clients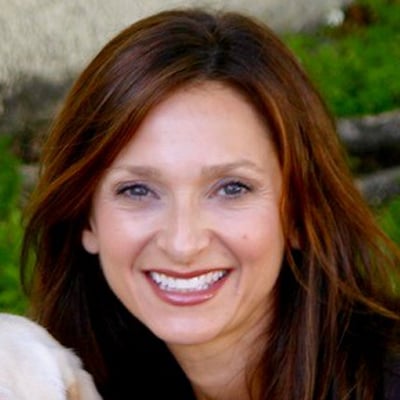 Board certified veterinary behaviorist and owner of Florida Veterinary Behavior Service
Science Talk. Puppy Edition
Most of us feel pretty confident raising and training puppies, giving them a great start to life. You might be surprised to learn what the latest research shows about socialization and puppy development. What can socialization really do for normal and fearful puppies? Do pheromones work for puppies?  In this session, Dr. Radosta will be busting myths and opening doors to a new way of thinking about puppy development.
Become familiar with the most current research in puppy development
Understand the changes in the brains of puppies as they develop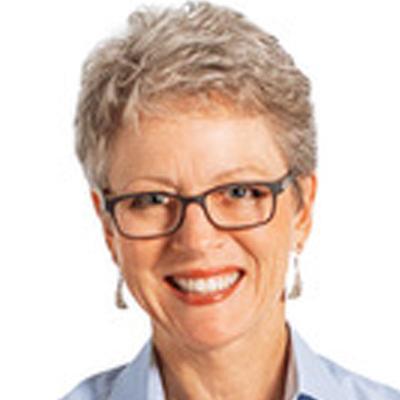 Dog behavior expert, co-founder of Cold Nose College, VSA Faculty
Home Alone:  Separation Without Anxiety: Your dog can learn to stay home alone.
Separation anxiety in dogs is a common and tragic disorder affecting the lives of millions of dogs and the people who love them. It can be triggered by re-homing, changes in the household composition (such as losing key people in the dog's life), a physical move, or traumatic experiences. Most often separation anxiety worsens over time without treatment.
In this presentation you'll learn what separation anxiety is (and what it isn't), the common myths surrounding the condition and how to set both you and your dog up for success so that recovery is possible. Treating the condition requires time and patience, but the results are well worth it.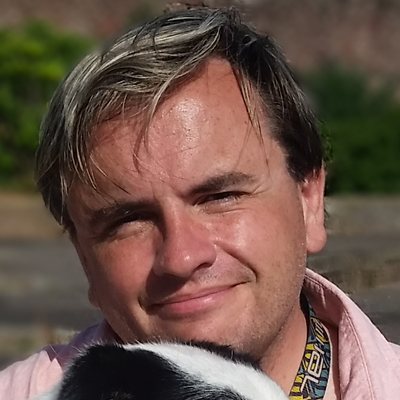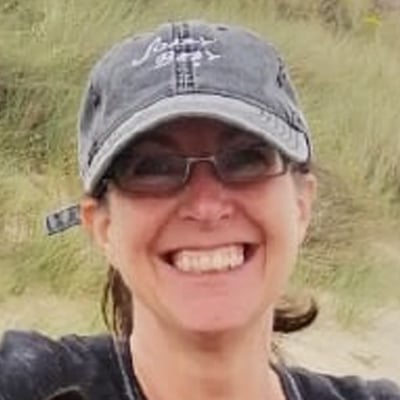 Certified Animal Behaviourist, owner of Train Positive, and founding member of the UK Dog Behaviour and Training Charter
Dr. Kathy Murphy
BVetMed, DPhil (PhD), CLAS, CVA, MRCVS, Founder & Director of Barking Brains
Beyond the Operant – Stepping into the Dog's Behavioural Experience (with Kathy Murphy)
In this two-part presentation, Andrew Hale and Dr Kathy Murphy will seek to challenge some of the long-held views of what drives dog behaviour and question some of the traditional terminology and approaches to behaviour modification. Together they will shine a light on the dog's own experience of behaviour and the crucial role that their behaviour plays in the dog seeking relief for their emotional state.
Andrew will take a philosophical look at the current approaches to dog behaviour and will seek to question some of the perceived wisdom that has underpinned these approaches.  Join an exploration of why we, as humans, tend to have an overly judgemental view of behaviour in our companion animals, especially in relation to our dogs. Learn how those judgements have created an approach heavily biased towards looking to merely change, challenge or suppress behaviours rather than recognise the animal's emotional and processing needs that may have driven them. Is focusing on an operant approach to dog behaviour and training just creating a space for many of the arguments and disagreements in the dog training industry? What role does this approach play in the confusion of dog owners?
Examine the psychology behind why humans are naturally judgemental of behaviour and how this has played a role in how we train companion animals
Learn how individual biases drive certain judgements and narratives in the dog world
Understand what is meant by emotional drive, including an introduction to sensory integration, processing and the feelings and emotions that are triggered.
Introduce the term 'Relief' and explore why it is such an important consideration when thinking about behaviour
Discover better ways to frame and explain behaviour that help to focus more on the emotional needs of the dog and less on simply seeking to change, challenge or suppress the behaviour
As the perfect complement to Andrew Hale's presentation, Kathy will explore the neurobiological underpinnings of training and behaviour modification methodology. Our understanding of how the brain works, of emotional processing, and our theories of how the brain learns and remembers information have evolved considerably, even just in the last 20 years.
Here Kathy will provide an update to learning theory, explaining where our current approaches to dog behaviour fit with a modern understanding of brain structure and function. By understanding how processes such as conditioning fit within the larger jigsaw puzzle of predictive coding, model free and model base learning, social and observational learning, multisensory integration, entrainment and emotional processing, we can increase our understanding of, and support for, the human-canine bond.
Don't let any unfamiliar terminology put you off, this talk is perfect for those who would otherwise struggle to navigate the huge amount of neuroscientific information available. All information will be presented with examples that help you relate this to the real world, deepen rather than challenge your understanding, and leave you excited for more.
Broaden your understanding of modern learning theory
Integrate modern learning theory with your own approach to dog behaviour
Apply knowledge of the neurobiology of emotionality to help you support canines and their carers
 International Dog Behaviour Conference Key Facts
Attendees can claim 18 CEUs from IAABC, CPDT, PPAB and VSA.
Registration fee is $145 (approx £110) and grants access to all conference presentations on all days of the event.
Single-day registrations are not available.
Access will be available to re-watch all presentations via recordings.
Group registrations not available – must be purchased separately.
The registration fee will be charged to your PayPal or credit/debit card account as 'DBC' or 'DogConference'.
Conference is held only online – there is no in-person version of the event.
Attendees will receive a digital certificate of attendance after the event.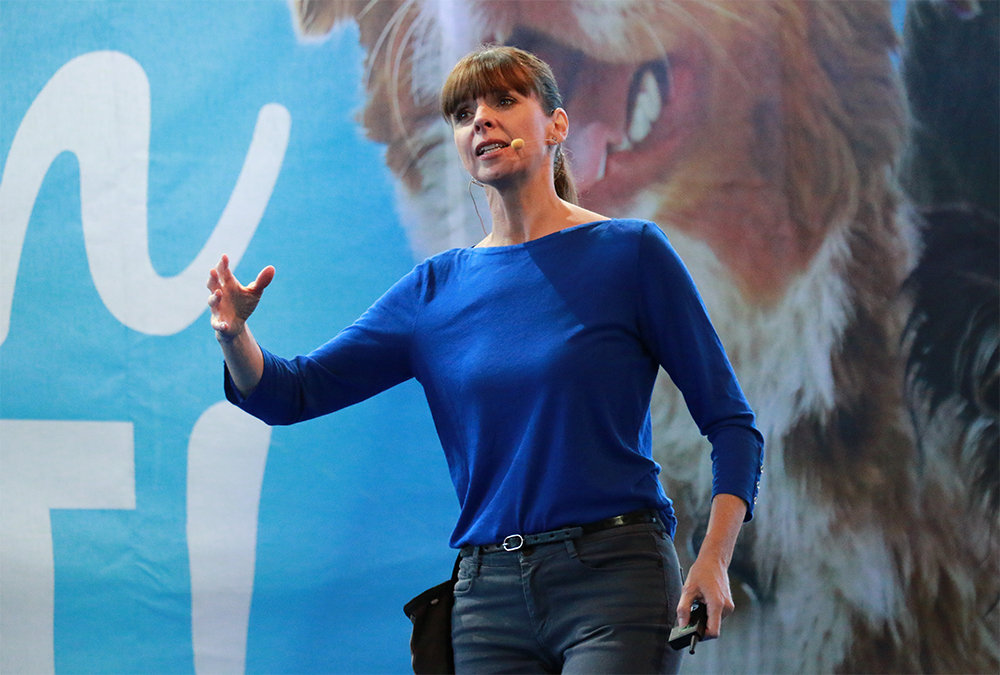 Frequently Asked Questions:
Q:  Can I attend just one of the three DBC days?
Due to space and registration limitations, attendees are not able to register for only one day of the conference. All registrations are for the full, 3-day conference.
Q:  What time does the conference begin and end each day?
The first presentations each day will begin at 10am ET (3pm UK time), while the final presentation each day will end by 6pm ET (11pm UK time).
Q:  Will I get CEU's?
Yes. The Dog Behavior Conference is approved for 18 CEU's from IAABC, CPDT, PPAB and VSA.
Q:  Are there discounts for group or rescue organizations?
Costs for the conference are already underwritten and further discounts are unfortunately not available.
Q:  What is the refund policy?
Refunds are available up to 10 days before the event, after which refunds will only be granted upon request if there is a waitlist for the conference.
Q:  Is VAT included in the ticket price?
No VAT is collected on the ticket purchases, as the organizing entity is a US company with no VAT exposure. Therefore, VAT receipts are not available for attendees.
Q:  My registration was bought for me by someone else. Does my name and email need to be on the registration?
Yes. Each ticket must be purchased separately and results in a unique access code to the conference, so each person attending must register individually WITH THE EMAIL ADDRESS OF THE ACTUAL ATTENDEE. Note that the email provided during registration will be the only email to receive login instructions and conference access, so be sure to use the name and email address of the person who will be attending the conference.
Q: What if I need to leave a presentation partway through it?
No problem. You can leave and rejoin the conference as many times as you like, and all presentations will be recorded (audio and video) so that you can catch up on what you missed later.
Q: Will I get a certificate for this?
Yes. All attendees will be emailed a digital certificate of completion after the event.
*Speakers and presentation titles subject to change
2021 DBC Conference Speaker Bios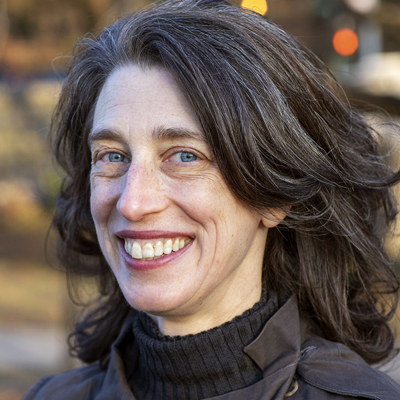 Alexandra Horowitz wants to know what it's like to be a dog. To that end, her Dog Cognition Lab at Barnard College conducts research on a wide range of topics, including dogs' perceptual experience, meta-cognition, and play behavior — as well as examining the attributions people make to dogs. In her free time, she is a professor of psychology and audio storytelling at Barnard and is the author of several books about dogs, including Inside of a Dog: What Dogs See, Smell, and Know (2009), and, most recently, Our Dogs, Ourselves (2019).
Victoria Stilwell is a world-renowned dog trainer best known as the star of the international hit TV series It's Me or the Dog as well as Greatest American Dog, Dogs Might Fly, Dogs with Extraordinary Jobs, Help My Dog is Out of Control, and various featured web series including Arson Dogs, Guardians of the Night and Unsung Heroes. Having filmed over 110 episodes of It's Me or the Dog since 2005, Stilwell reaches audiences in over 120 countries with her philosophy of positive training methods.  A best-selling author of 5 books including her latest book, "The Ultimate Guide to Raising a Puppy," Stilwell appears frequently in the media and is widely recognized as a leader in the field of animal behavior.
A passionate advocate for positive dog training methods, Stilwell is the Editor-in-Chief of Positively.com, the founder of the Victoria Stilwell Academy for Dog Training & Behavior, and the CEO of Victoria Stilwell Positively Dog Training – the world's premier global network of positive dog trainers. The recipient of multiple awards, Stilwell is committed to helping the cause of animal rescue and rehabilitation and is heavily involved with organizations around the world to increase awareness of puppy mills, dogfighting, animal abuse, pet overpopulation, dog bite prevention and other animal-related causes, but she is best known as a champion for humane positive reinforcement dog training methods. She is an Ambassador for the RSPCA, International Ambassador for the Soi Dog Foundation and serves on the Advisory Boards of RedRover, The Georgia Pet Coalition, The Grey Muzzle Foundation, DogTV, Dognition, W-Underdogs and Canine Assistants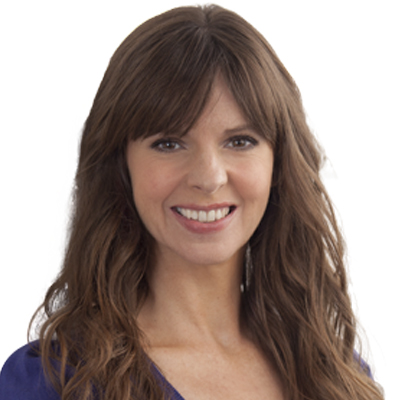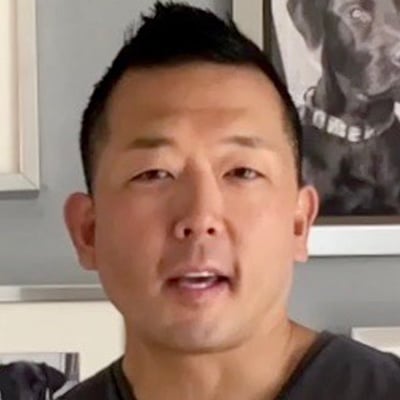 Michael Shikashio, CDBC, is the past president of the International Association of Animal Behavior Consultants (IAABC), and provides private consultations working exclusively with dog aggression cases through his business AggressiveDog.com. Michael is fully certified through the IAABC and is a full member of the Association of Professional Dog Trainers (APDT). He also hosts the popular podcast show "The Bitey End of the Dog."
He is sought after for his expert opinion by numerous media outlets, including the New York Times, New York Post, Baltimore Sun, WebMD, Women's Health Magazine, Real Simple Magazine, SiriusXM Radio, The Chronicle of the Dog, and Steve Dale's Pet World. Michael is a featured speaker at conferences, universities, and seminars around the world, and offers a variety of workshops, webinars, and online courses on the topic of canine aggression, including the Aggression in Dogs Master Course.
Sarah Fisher is a canine and equine behaviour advisor and educator. She has worked with animals for over twenty years and is the founder of Animal Centred Education.
Sarah teaches Animal Centred Education (ACE) courses for trainers, groomers, veterinary nurses, physiotherapists and animal behaviour counsellors who wish to broaden their expertise by learning detailed observations combined with ACE Free Work, bodywork, and ACE techniques inspired by animals and other professionals working in the fields of animal welfare, education and behaviour.
Sarah is experienced with a wide range of breed types and teaches staff workshops for many of the UK's animal welfare organisations including Battersea. She has also worked in Europe teaching staff workshops for shelters and has taught workshops and clinics for dog trainers and behaviourists in Holland, Greece, Switzerland, Italy, Austria, South Africa, Ireland, Cyprus, Romania and Poland.
Sarah gives presentations on a variety of topics at dog training and behaviour seminars in the UK and abroad, and is a regular speaker at the annual Dog Behaviour Conference organised by Victoria Stilwell Positively. She also conducts behaviour assessments for private clients, animal welfare organisations, and court cases.
Sarah is a published author and has participated in numerous television and radio programmes over the years including the recent Nightmare Pets SOS for BBC1.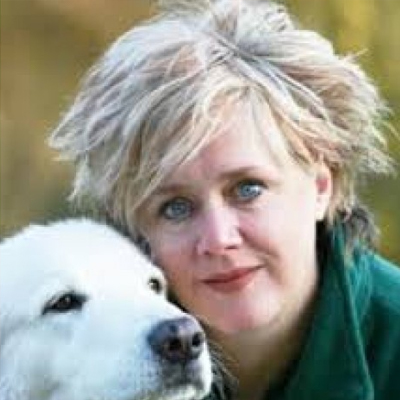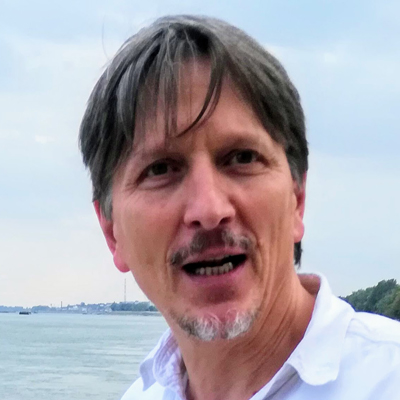 Adam Miklósi is a full professor and the leader of the Department of Ethology at the Eötvös University in Budapest (Hungary). He is also the co-founder and leader of the Family Dog Project (http://familydogproject.elte.hu) which aims to study human-dog interaction from an ethological perspective. During the process of domestication dogs gained the potential to develop a unique relationship with humans, this allows them to adjust their behavioural to the requirements of the human social environment. In recent years he became interested also in the automatization of measuring dog behavior and his research group pioneered in studying the neural and genetic aspects of dog behavior using non-invasive methods like fMRI and EEG.
He also became interested in the design of social robots with specific functions. He a main advocate of ethorobotics that aims to use ethological concepts in the planning and design of interactive, social robots. At present he studies also dog-robot interaction which offers a new method to understand the functioning of dogs' mind.
Over more than twenty years The Family Dog Project published more than 180 scientific papers, and organized several conferences. In 2014 he published the second edition of an academic volume entitled Dog Behavior, Evolution and Cognition by Oxford University Press that summarizes the most recent status on dog oriented research. More recently, together with his colleagues, he published The Dog: A Natural History with Ivy Press, London.
Claudia is a researcher at the Department of Ethology in Eötvös Loránd University (Budapest). She is currently studying language learning and processing in dogs. Her past research also focused on dogs' social cognitive abilities, and she developed a training method called Do as I Do (named after Hayes & Hayes 1952 and Topál et al. 2006), which relies on dog's imitative skills and has used it as paradigm to study dogs' cognition. Due to its effectiveness, this method also spread in the applied field of dog training and she devoted part of her research to study its effectiveness.
Claudia obtained her PhD in Ethology at Eötvös Loránd University (Budapest) conducting research on social learning and imitation in dogs and received her B.Sc. on Dog Breeding and Education (TACREC), a Master in Ethology of Companion Animals and a Master in Dog Training at the University of Pisa (Italy). In 2011, Claudia published a book on the use of social learning in dog training, Fugazza called "DO AS I DO Using Social Learning to Train Dogs"  which was translated in other 5 languages as well as a DVD. Claudia is a lecturer at several seminars about dog cognition, social learning in dogs and its use in dog training in several countries in Europe, USA, Japan, China and Latin America.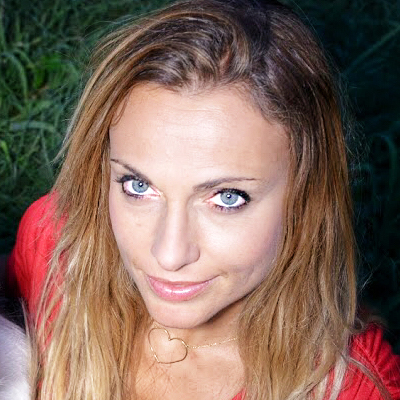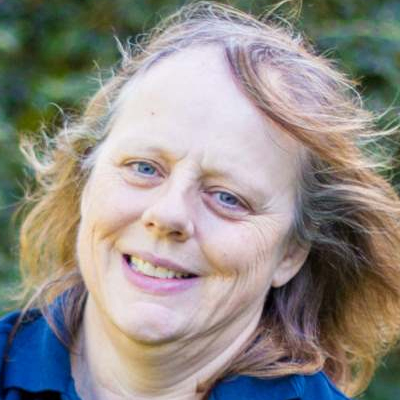 Sarah qualified from Bristol University and spent four years in mixed general practice before setting up Behavioural Referrals Veterinary Practice in 1992. In 2018 she was made a Fellow of the Royal College of Veterinary Surgeons for meritorious contributions to the profession in recognition of her work in establishing Behavioural Medicine as a veterinary discipline. She is an RCVS and European Veterinary Specialist in Behavioural Medicine. Sarah is an External Lecturer in small animal behavioural medicine on the veterinary undergraduate courses at Liverpool University and the University of Surrey. She is a Certified Clinical Animal Behaviourist under the ASAB accreditation scheme and registered as a Veterinary Behaviourist with the Animal Behaviour and Training Council. She sees clinical cases across North West England.
In 2002 Sarah became a Founding Diplomate of the European College of Animal Welfare and Behavioural Medicine (formerly the ECVBM-CA) and served as President from 2002 to 2008. She served as Treasurer of the College from 2011 to 2017 and is currently the chair of the Behavioural Medicine Credentialing Committee. Sarah has a special interest in the interplay between emotional and physical illness in dogs and cats and particularly in the role of pain. She promotes the recognition of emotional health issues in companion animals and the role of the veterinary profession in safeguarding the welfare of animals in this context. Sarah lectures extensively, at home and abroad, on behavioural medicine and is an author, co-author and editor of several books including Behavioural Medicine for Small Animals and Feline Behavioural Health and Welfare, both published by Elsevier.
Clive Wynne
Clive is the founding director of the Canine Science Collaboratory at Arizona State University. Previously, he founded the Canine Cognition and Behavior Laboratory at the University of Florida, the first lab of its kind in the United States. A native of the United Kingdom, Wynne has lived and worked in Germany and Australia as well as the United States and gives frequent talks to audiences around the world.
The author of several previous academic books and of more than 100 peer-reviewed scientific journal articles that count among the most highly cited studies on dog psychology, he has also published pieces in Psychology Today, New Scientist, and the New York Times, and has appeared in several television documentaries about dog science on National Geographic Explorer, PBS, and the BBC. His latest book, Dog is Love: Why and How Your Dog Loves You, was published by Houghton Mifflin Harcourt in September. He lives in Tempe, Arizona.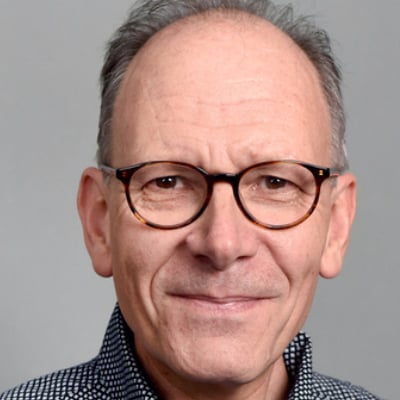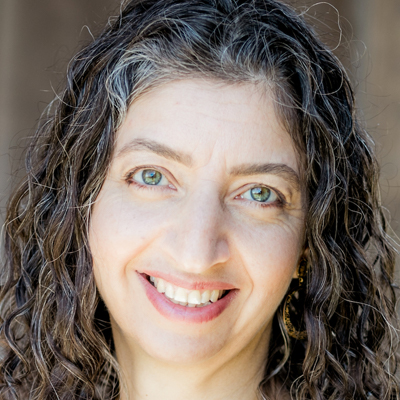 Irith Trietsch Bloom has been training animals since the 1980s and has worked with everything from chickens and rabbits to dogs and horses—not to mention humans.  She is regularly invited to give presentations and loves the learning that comes from taking part in conferences, seminars, and webinars.
Irith is faculty at Victoria Stilwell Academy for Dog Training and Behavior and DogBiz's Dog Walking Academy.  She is also a VSPDT, a CPDT-KSA, a CBCC-KA, a CDBC, a CSAT, a KPA CTP, and a CBATI, as well as being certified in TAGteach, a positive-reinforcement method for teaching humans. Irith's writing has been published both online and in print.  She is on the Board of Directors of the Certification Council for Professional Dog Trainers (CCPDT), Chair Emeritus of the Education Committee of the Association of Professional Dog Trainers (APDT), and a former member of the APDT Legislative Task Force. Irith has a Bachelor of Arts in Biology from the University of Pennsylvania and lives in Los Angeles, California.  In addition to running her company, The Sophisticated Dog, LLC, Irith volunteers with National English Shepherd Rescue and is a member of the Advisory Board for Daily Paws.
Dr. Radosta is a board certified veterinary behaviorist and owner of Florida Veterinary Behavior Service since 2006. She is a national and international speaker for veterinarians, their staff and lay people. She is the editor for the new edition of the Handbook of Behavior Problems of the Dog and Cat and has written chapters for Blackwell's Five Minute Veterinary Consult, Canine and Feline and Small Animal Pediatrics, and Decoding Your Cat. She is the coauthor of From Fearful to Fear Free.
She has published scientific research articles on the incidence of thyroid disease in aggressive dogs, housetraining in small dogs, cat welfare and client communication, winning 2 research awards. She has written review articles for Advances in Small Animal Medicine and Surgery, Compendium, NAVC, Clinician's Brief, VetStream and AAHA Newstat. She served on the Fear Free Executive Council, the AAHA Behavior Management Task Force and was the Behavior section editor for Advances in Small Animal Medicine and Surgery
She has been interviewed for many publications including Cat Fancy, Dog Fancy, Palm Beach Post, NAVC Clinician's Brief, Sun Sentinel, WebMD, AAHA trends, Real Simple, chewy.com, Oprah Magazine and AAHA News Stat. She has appeared on Lifetime television, Laurie Live, News Channel 25 (West Palm Beach, WPBF), Mitch Wilder's Amazing Pet Discoveries, Nat Geo Wild, Animal Planet, News Channel 10 (Miami, ABC), and Steve Dale's Pet Talk.  She podcasts and teaches webinars for VetGirl and DogNerds.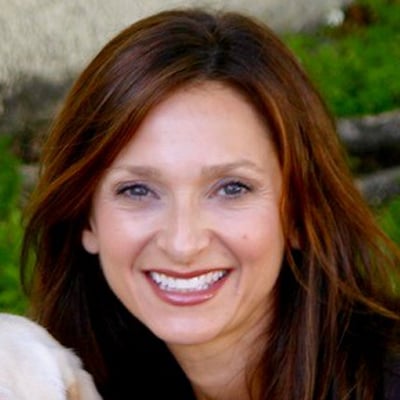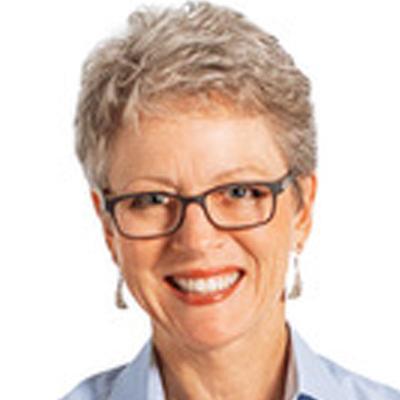 A passionate advocate for humane, science-based dog training, Lisa Lyle Waggoner is a CPDT-KA, a Certified Separation Anxiety Trainer, a Pat Miller Certified Trainer, Faculty for the Victoria Stilwell Academy of Dog Training and Behavior and former Co-Instructor of the Separation Anxiety Certification Program.
She is the founder of Cold Nose College in Murphy, North Carolina, with additional locations in Palm Bay, Florida, Blue Ridge, Georgia, Natchez Trace, Mississippi, and San Diego, California. The Cold Nose College team enjoys providing virtual and in-person behavior consulting and training solutions to clients throughout the United States and across the globe.  www.coldnosecollege.com
Joshua Leeds is an authority on personal and therapeutic applications of music and sound. He is the author of four books: The Power of Sound (2010/2000), Through a Dog's Ear (2008), Sonic Alchemy (1997), and the forthcoming Soundwork on a Hot Rock (2021).
Leeds is also the co-founder and producer of Through a Dog's Ear, an extensive music series designed specifically for canine and feline anxiety abatement. Since 2003, he has studied the impact of bioacoustics, specifically, the impact of human sounds on animals. His recordings are used in homes and animal care facilities around the world.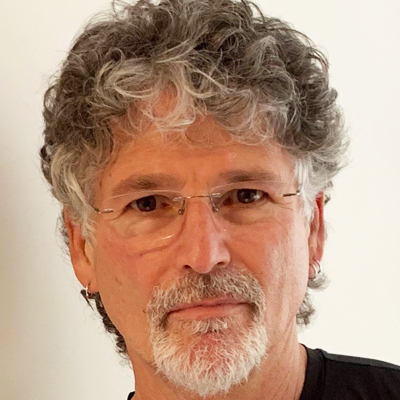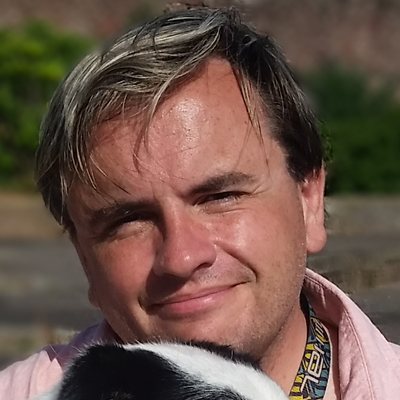 Andrew Hale is a Certified Canine Behaviourist and Trustee at the Association of INTODogs. He is the behavioural consultant for Pet Remedy and has had a key role in the establishing the UK Dog Behaviour and Training Charter. With a background in Human Psychology, Andrew is passionate about learning more about the emotional experiences of dogs and those that that care for them.
Kathy Murphy
Kathy Murphy qualified as a veterinary surgeon from the Royal Veterinary College in 1999.  After spending several years in mixed practice she moved to the University of Oxford where she completed two specialised clinical qualifications and was awarded a Wellcome Trust Fellowship for her PhD in cognitive neuroscience. After spending several years in the USA working as Assistant Professor of Neuroscience and Anesthesiology, she is now back in the UK as Director of the Comparative Biology Centre at Newcastle University, and Founder & Director of Barking Brains (providing neuroscience information to the animal behaviour and training community). 
She has a long-standing interest in dog training and behaviour, having served as Trustee for the Rottweiler Welfare Association for 14yrs and having fostered and kept numerous waifs and strays.