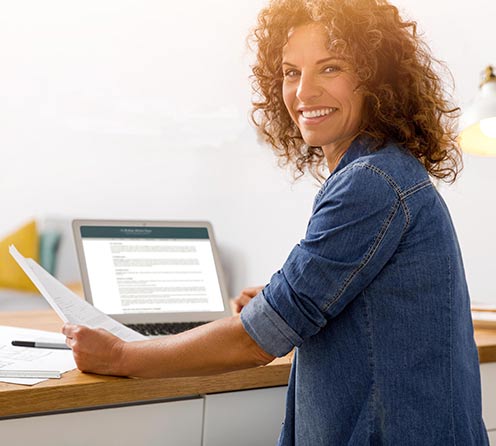 Share your passion with a new generation
Every single student enrolled in VSA's flagship Dog Trainer Course is assigned a dedicated Faculty Advisor (that's what VSA calls 'mentors') to help guide them through the course. This personalized experience is one of the most important and valuable components of the Dog Trainer Course program, and VSA takes great care to recruit and approve only the highest-caliber dog training professionals around the world to serve in these crucial roles.
While only students who add the In-Person Track are assigned local mentors to shadow, all Dog Trainer Course students benefit from the passion, expertise, and vast experience of VSA's roster of elite Faculty Advisors.
Meeting with each assigned student weekly for online Office Hours, Faculty Advisors are the students' direct and personal link to the online course curriculum. They answer questions about course content, clarify any concepts which may be challenging for their students, and most importantly, perform Skills Assessments via videoconference with students to ensure the curriculum is being translated to the real-world skill sets needed to become high-quality professional dog trainers.
VSA is constantly looking for the best and brightest self-motivated professional dog trainers who are interested in working from home and who share VSA's passion for helping to shape future generations of pet professionals.
Are you our next great Faculty Advisor?
My time as an online faculty advisor for the Victoria Stilwell Academy has been incredible! It allows me the pleasure of working with many amazing students who are eager to learn and become part of the positive, force-free dog training community. The hours are very flexible and manageable and I find myself thoroughly enjoying each and every meeting with my students. It's fascinating to learn each of their unique stories and their plans for their future in the pet profession and I'm proud and honored to know that I can be a part of their journey.
Having the opportunity to assist such a bright group of driven individuals who already understand the importance of positive, humane training is utterly refreshing. I have formed lasting friendships with many of my students and as they grow their individual businesses, it has been a joy to follow their success in helping dogs and their guardians all around the country through the power of positive training.
WANT TO BECOME A FACULTY ADVISOR?
We are now hiring Faculty Advisors who:
Are currently practicing professional dog trainers with at least two years' experience.
Employ only science-based, force-free, positive reinforcement-based dog training philosophies in all practices (no aversive or dominance-based alpha-hierarchy methodologies).
Thrive working from home while conducting virtual Office Hours with highly motivated students from around the world.
Are passionate about sharing the ideals of VSA by familiarizing themselves with the program's curriculum, protocols and elite-level learning experiences.
Will proactively work with VSA staff on behalf of their students to help resolve any questions or issues.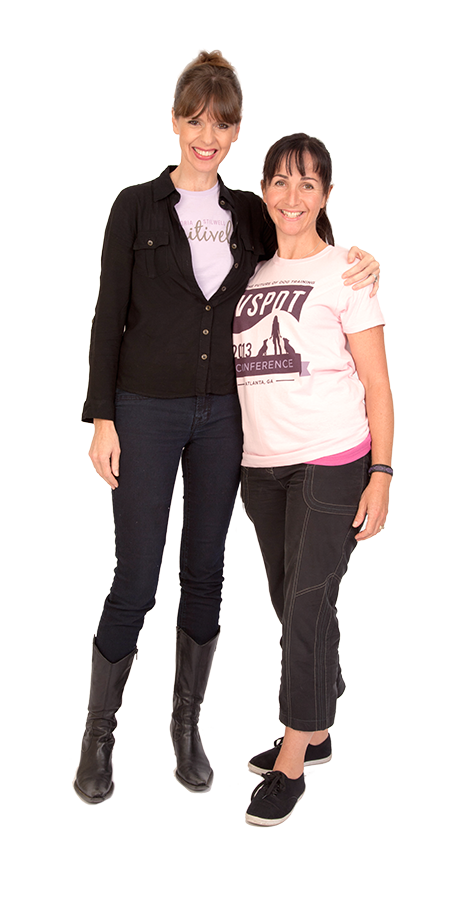 Request a Faculty Advisor Application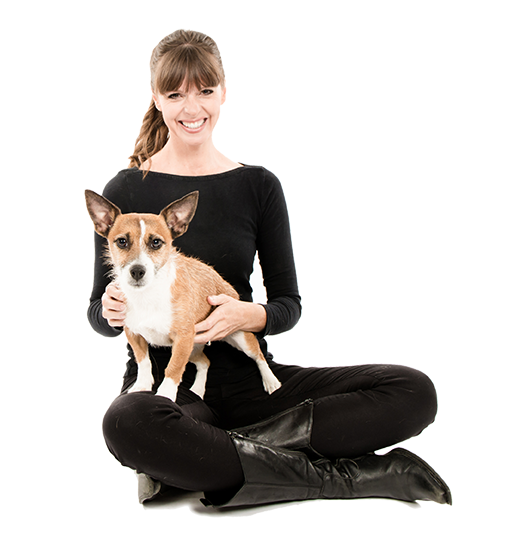 Interested in joining the team?
To begin the VSA Faculty Advisor application process, please complete and submit the form below and we will email you information and an application. For more details about the VSA Faculty Advisor Program, check out the VSA Faculty Advisor Program FAQs at the bottom of this page.
Faculty Advisor Program FAQs
What's the difference between a mentor and a VSA Faculty Advisor?
Faculty Advisors are what VSA calls mentors. One Faculty Advisor is provided to every Dog Trainer Course student and are not local to the student. Faculty Advisors meet weekly with Dog Trainer Course students (including In-Person Track students) for weekly 60-minute Office Hours to discuss course curriculum and concepts, answer questions, and conduct skills assessments via videoconference.
How many students can I advise at once?
You can serve as a Faculty Advisor for as many students as your schedule allows. We work with our Faculty Advisors to adjust the preferred number of assigned students throughout the year.
Will I be able to review the Dog Trainer Course curriculum so that I know what the student is learning in the program?
Yes. All Faculty Advisors undergo a short orientation process and are given access to the full version of the Dog Trainer Course online curriculum. Additionally, FA's are provided with a package of materials specifically regarding the skills assessments they help students complete, including grading rubrics and best practice protocols to set their students up for success.
What is the application process?
To begin the process, request a Faculty Advisor application using the form above, complete the application form and return it to VSA. FA applications are generally processed within 2 weeks from the date of submission.
At what point will I begin working with students?
Upon acceptance of your FA application, new Faculty Advisors complete a short online orientation course under 2 hours) and are given access to the full Dog Trainer Course online curriculum. Once you feel comfortable representing the material within the course, you are free to begin working with your first student. Keep in mind that you may work your way through the course curriculum at the same pace as the first students assigned to you, and you do not have to have watched the entire course content before beginning work with DTC students.
Is there an agreement I need to sign?
Yes. All FA's sign the VSA Faculty Advisor Agreement which includes information about confidentiality (NDA), course content and protocols, and fees. The Faculty Advisor agreement remains in effect until you or VSA terminates it, so you can continue to advise students as long as your contract is active.
How much time does it take to be a Faculty Advisor?
Each student is allotted 25 sixty-minute Office Hour meetings with their faculty advisor, so in theory FA's should allow for one hour per week per assigned student. In reality, you may not conduct an Office Hour with a given student for several weeks, then complete several Office Hour sessions in a short period of time (usually based on the student's skills assessment schedule.) Since FA's dictate how many students they prefer to work with at one time, the amount of time needed per week varies.

How often do I have to provide VSA with a report on my student?
Faculty Advisors are only required to report to VSA via the Student Learning Center (SLC) when they complete an Office Hour session with a student. This reporting is simple and is done via a customized login process within the SLC.
How and when am I paid for my Faculty Advisor services?
You are paid 50% of your FA fee upon enrollment of your assigned student, with the balance paid to you upon the student's completion of the course or once all of the Office Hours and/or Skills Assessments have been successfully completed – whichever is sooner.
Are there referral fees for students I bring to VSA?
Yes. VSA Faculty Advisors are eligible to participate in the VSA Referral Program, earning up to $150 for every student that enrolls and begins study with VSA as a direct result of the FA's recommendation.
How are students assigned to Faculty Advisors?
Students are assigned to FA's on an equally rotating basis (assuming a student is within several hours of the FA's time zone).
What if I feel like my student is struggling with their course work?
VSA's goal is to be proactive in helping students succeed. If you believe a student is struggling with course work, please contact VSA right away.
Got more questions?
Email us with your Faculty Advisor Program-related questions at [email protected].